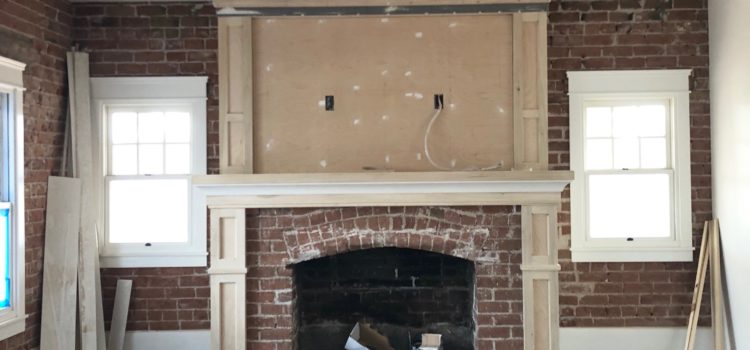 Welcome back to our #rafterhousebungalow aka our new office! Take a look at some before and afters of our two fireplaces and a dining room built in, which will be used in one of our conference rooms.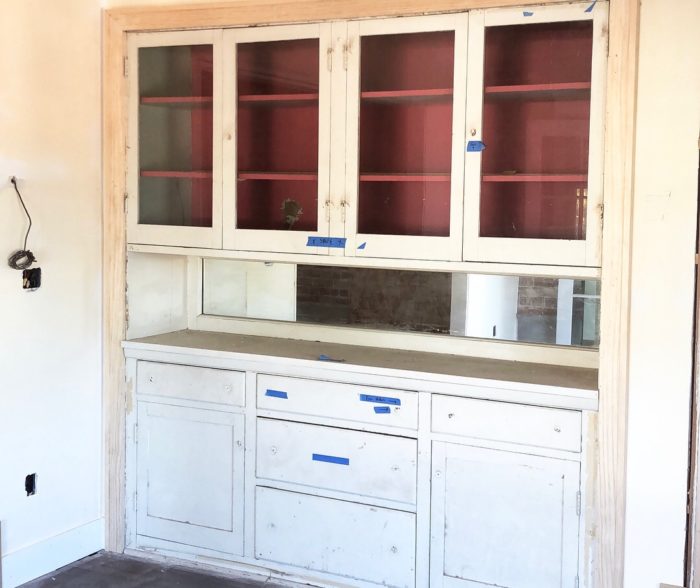 Before, this built in needed a lot of TLC. The paint was chipping off, there was a hole in the upper cabinet, and overall was in bad shape. We wanted to restore this built-in, without making it feel too modern.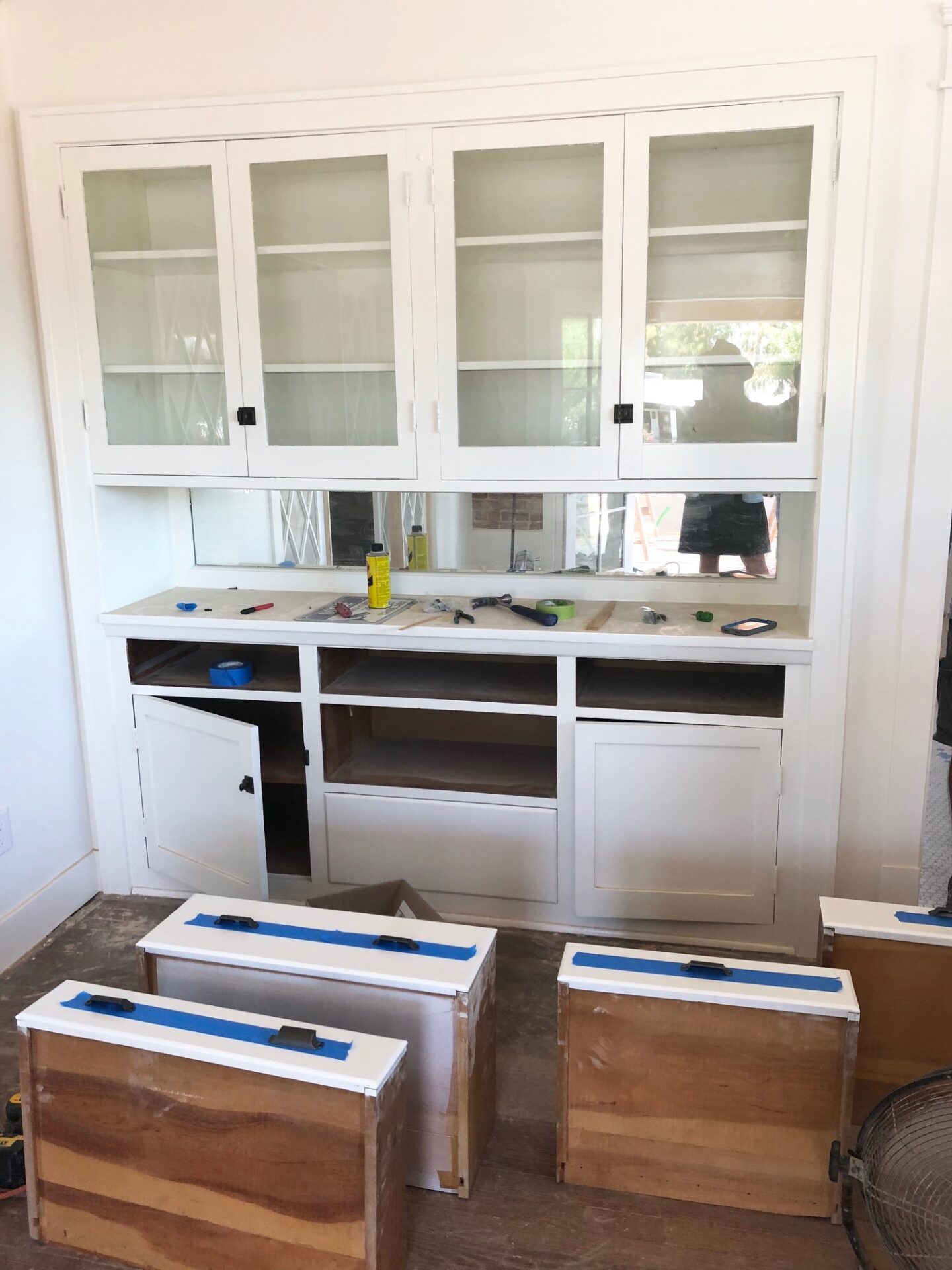 To update the built-in, we made a few changes. We repainted the entire piece, updated the cabinets,  hardware and back mirror. By sticking with one color, we achieved a much more cohesive look.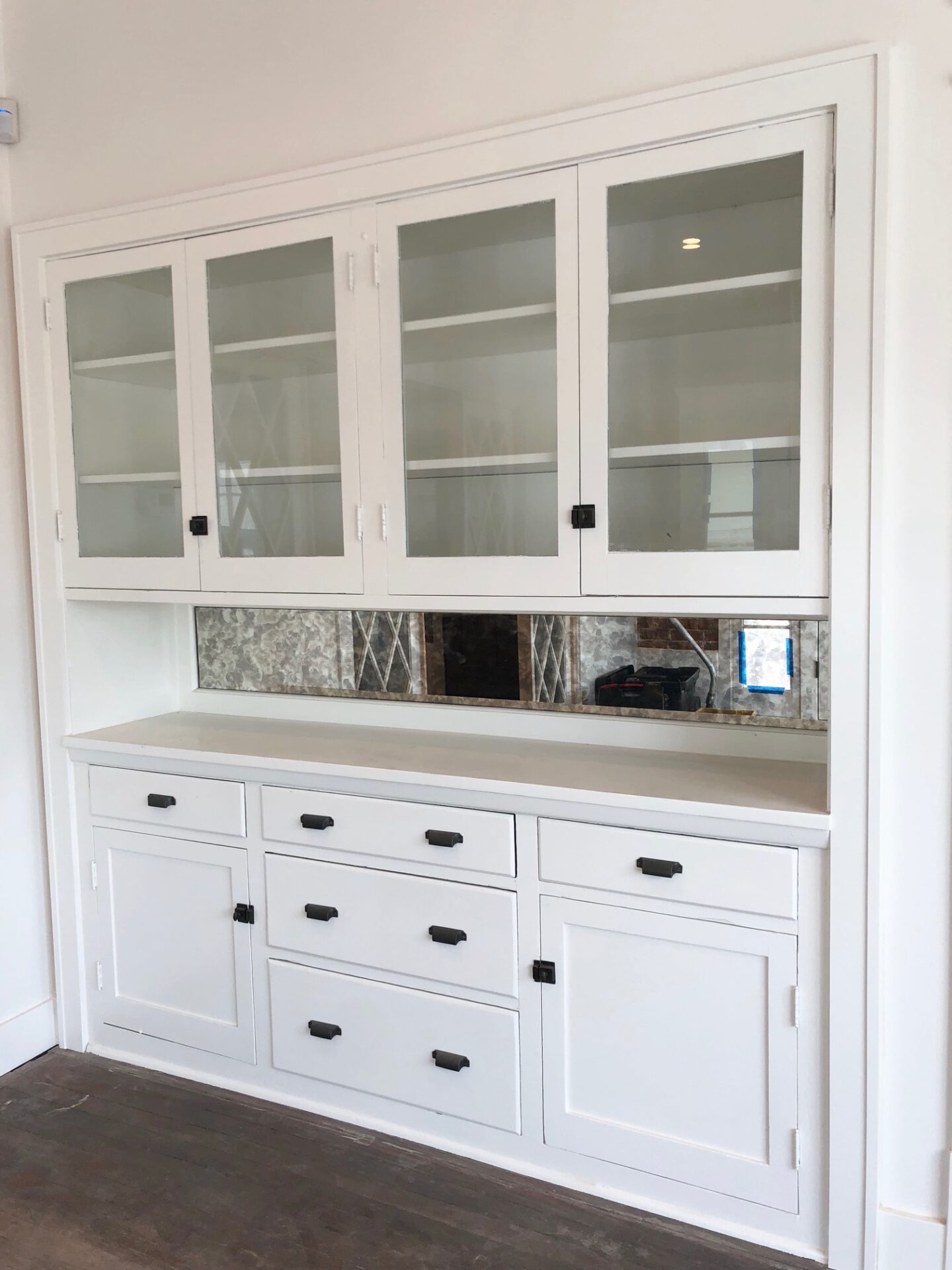 Voila! The final outcome of our restored built-in. So much better, right!? We love how this turned out because it still feels original to the house. Yet at the same time, feels new and refreshed.
Next up, our upstairs fireplace was lonely and falling apart! Take a look…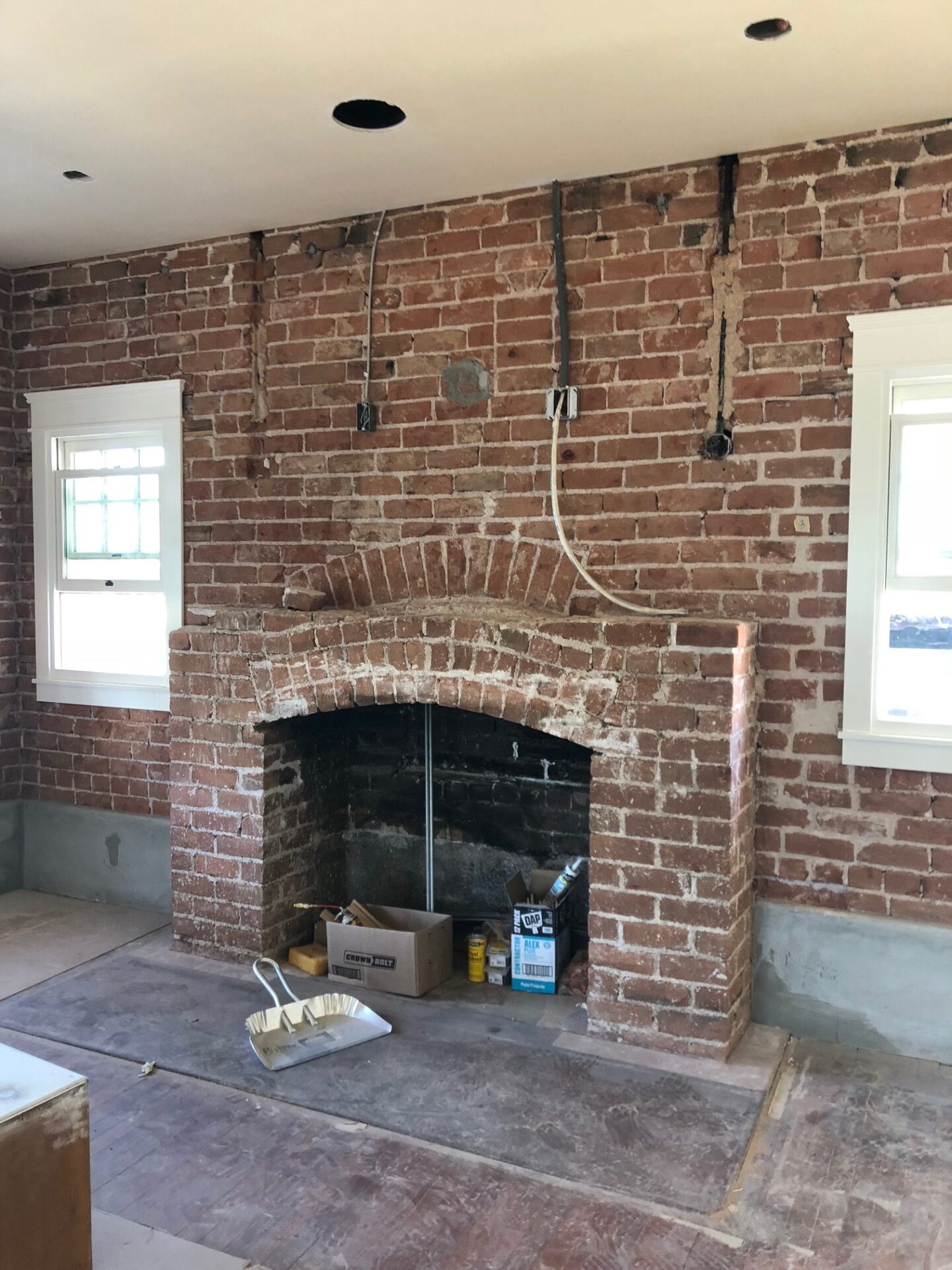 This very old fireplace was disheveled and in need of some love!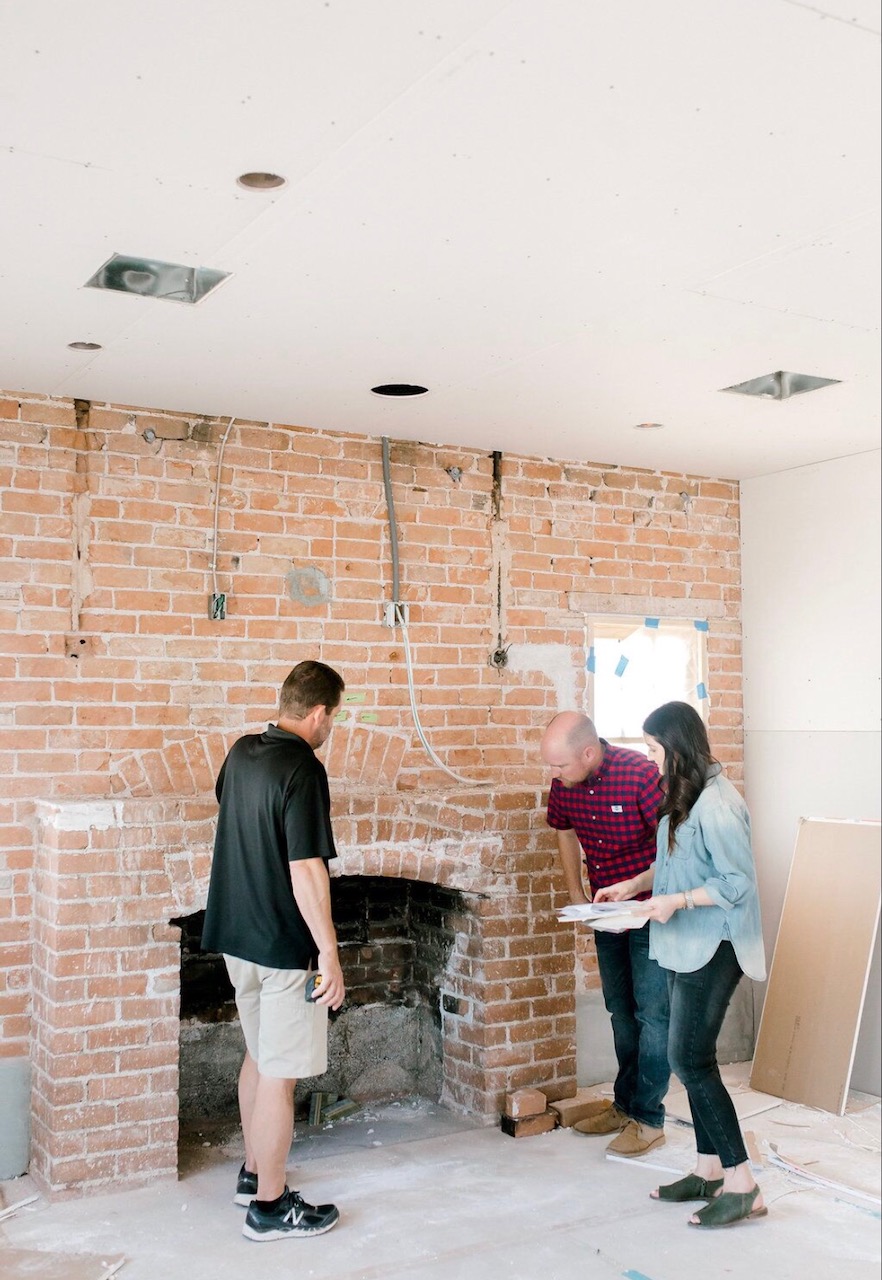 In our site visit, we discussed how to preserve the fireplace. Again, we wanted to update the fireplace but also keep the bungalow esthetic.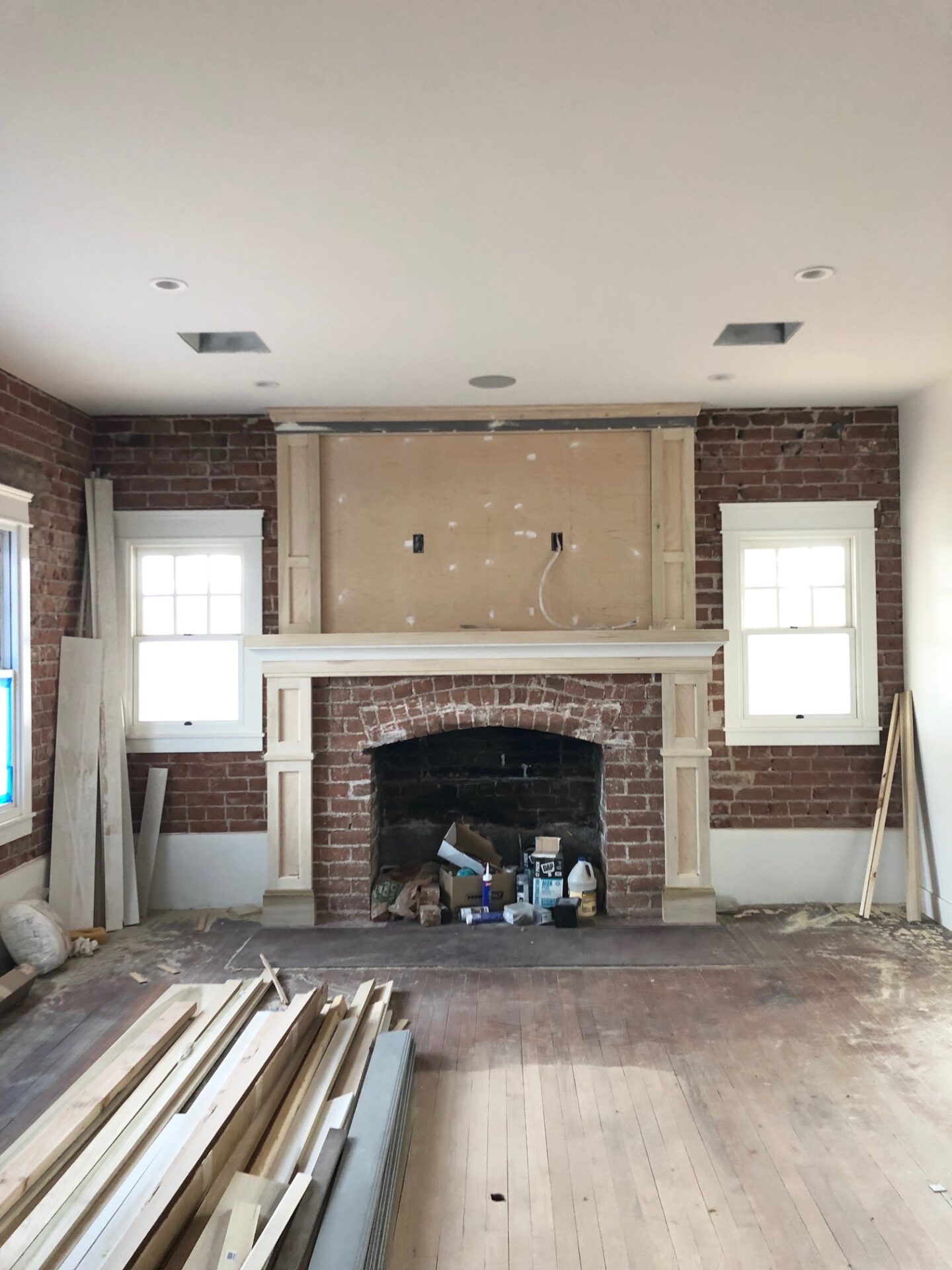 So our intent was to keep the design traditional. Build around the existing structure and add a protective coat to the bricks to keep them intact for years to come. We made sure the new custom framed built in of the fireplace matched our trim and molding as well. We added electrical for a mounted tv above. We'll be using this room as a seating area directly as you walk into our office.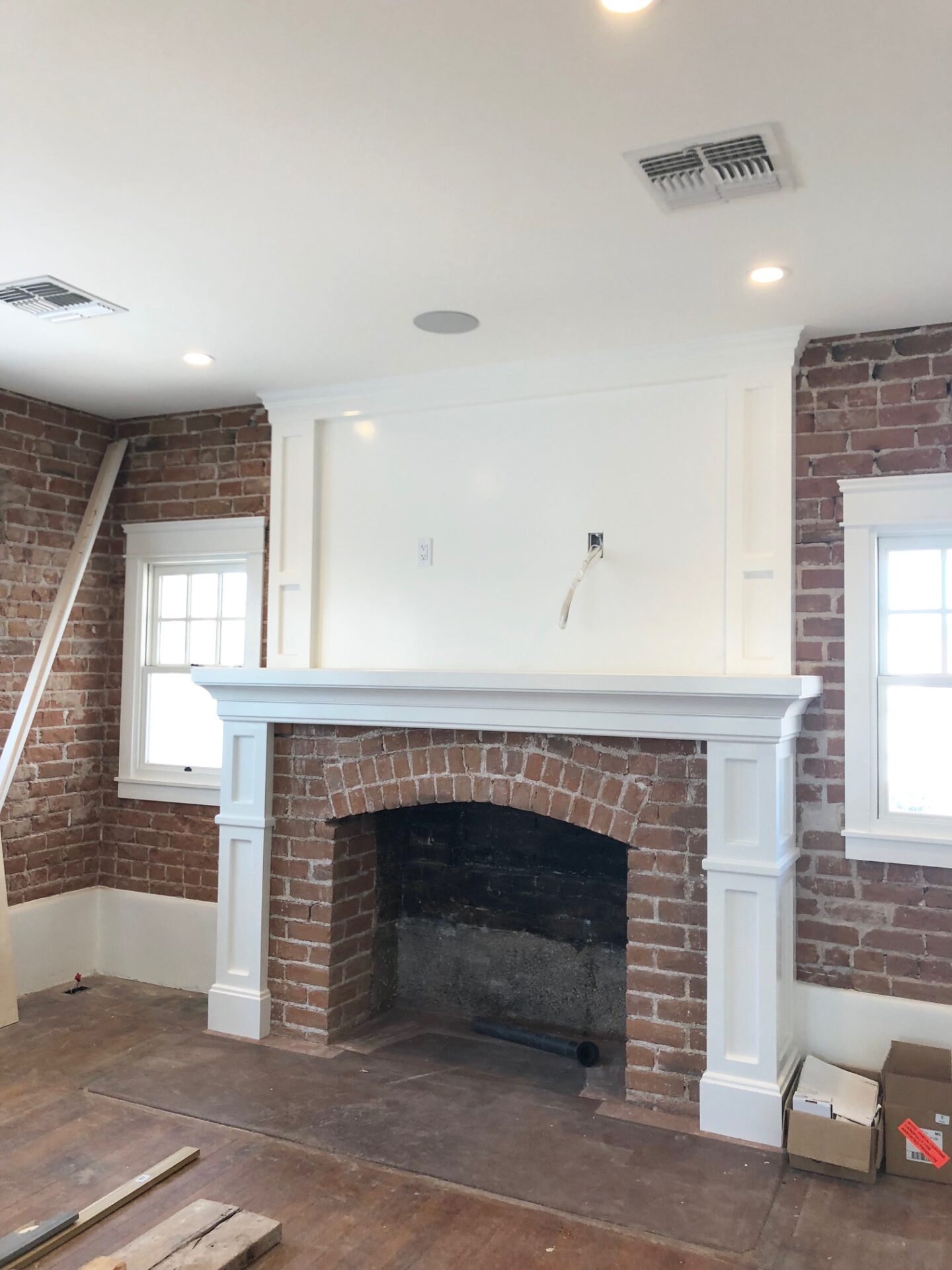 Our final outcome! Isn't she pretty?! Again, we love the original character and charm the fireplace already had. So adding the new surround just makes this moment pop even more. Our in house carpenter is so talented! (Thank you Randy, for bringing my designs to life!)
Last up, our downstairs fireplace in our design center.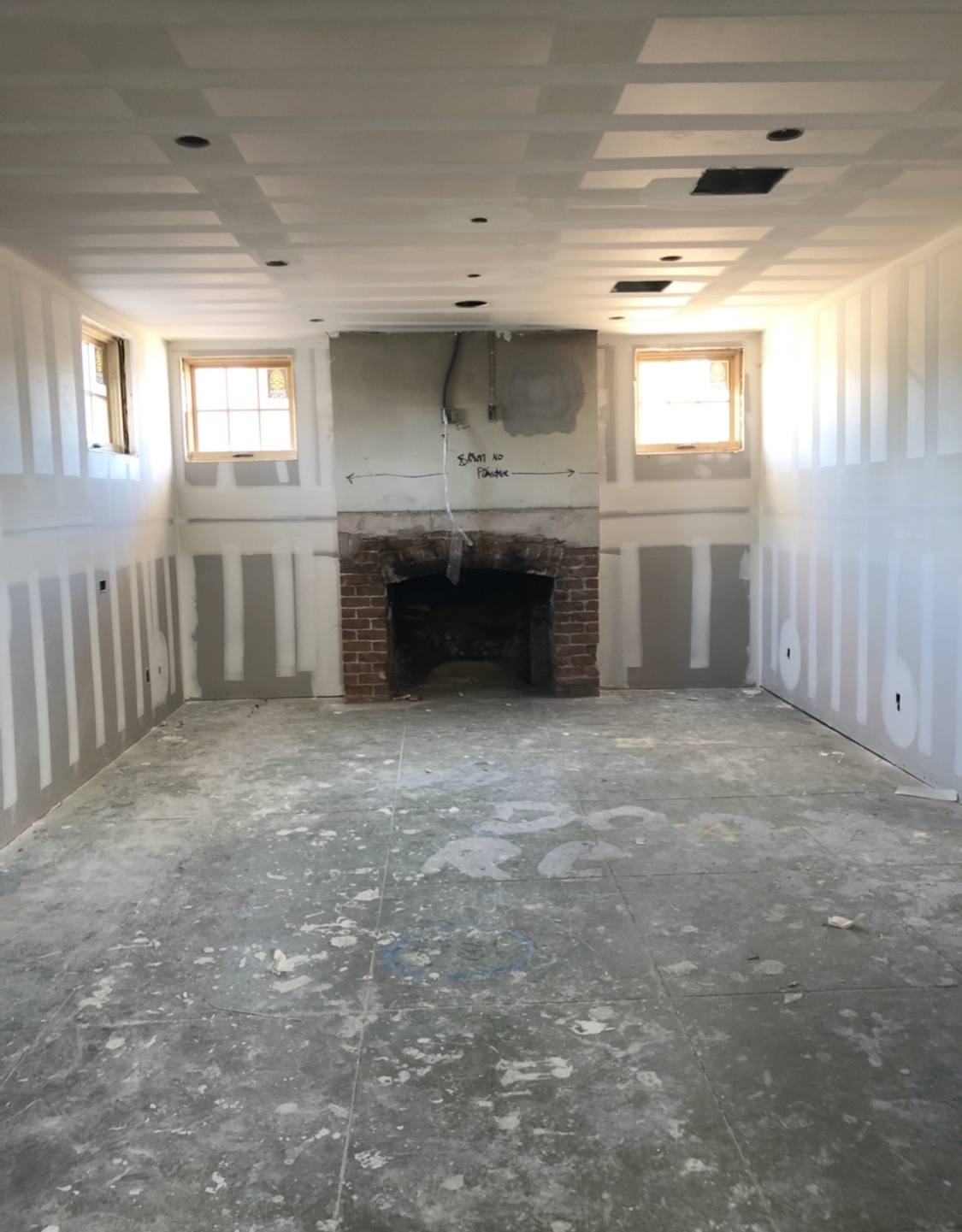 Dun.. dunnn.. dunn…. Ladies and gentleman, I present to you, the bat cave! Where bats might fly out any moment… Haha.. Just kidding. But seriously, this fireplace needed a huge facelift!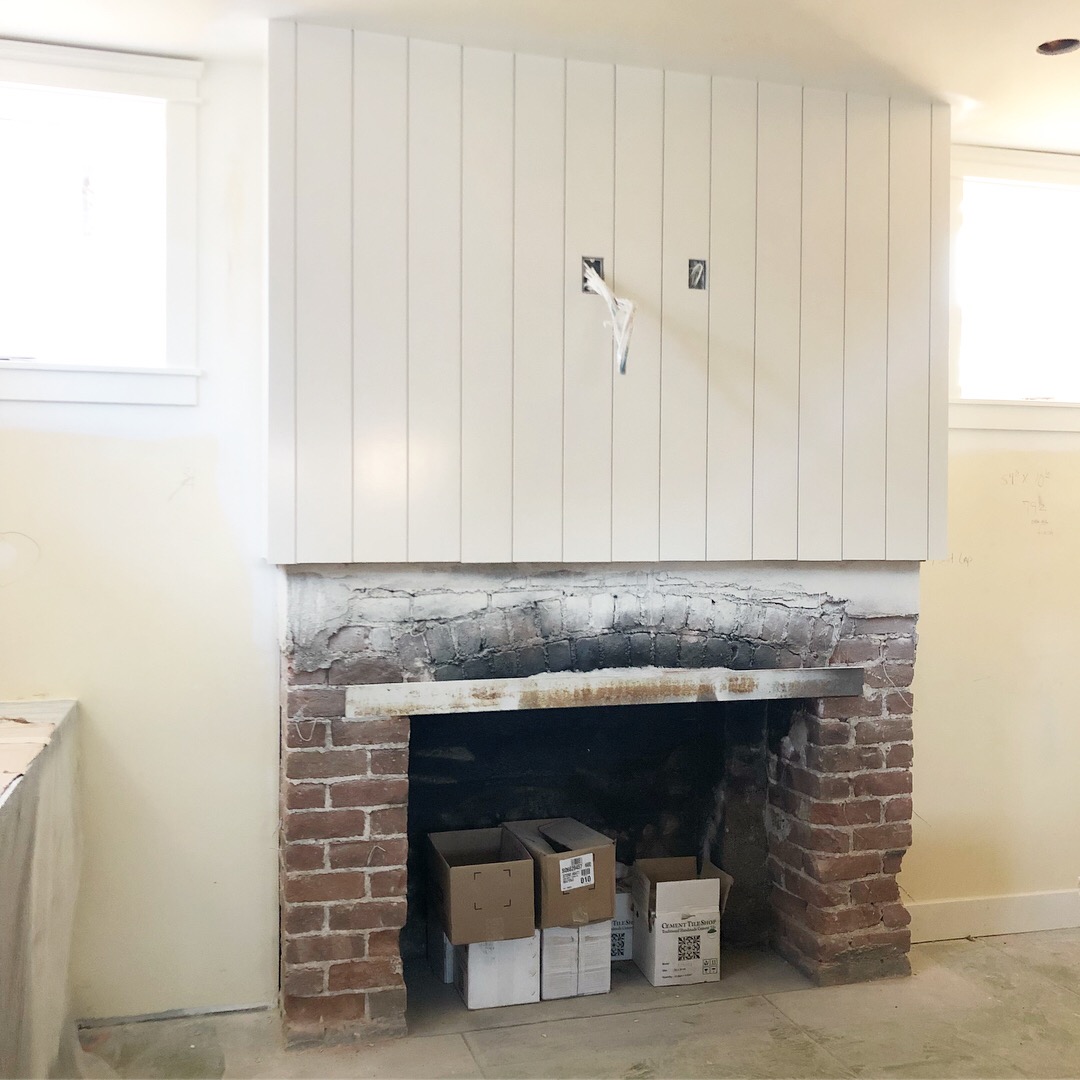 So we went to work. We set out to use this structure with a modern, yet traditional vibe. Our classic Rafterhouse's ABC's came into play.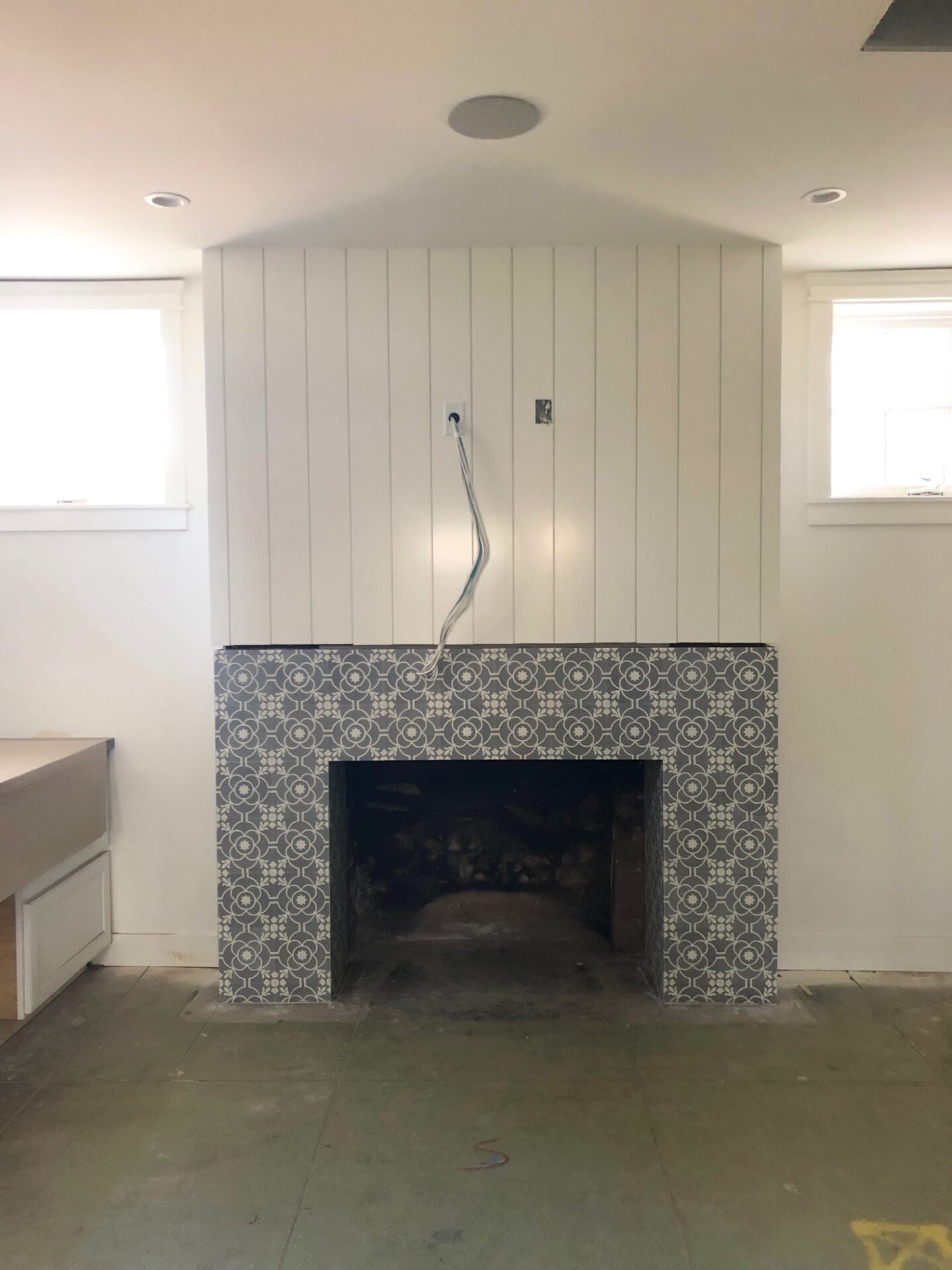 Shiplap, cement tile, and….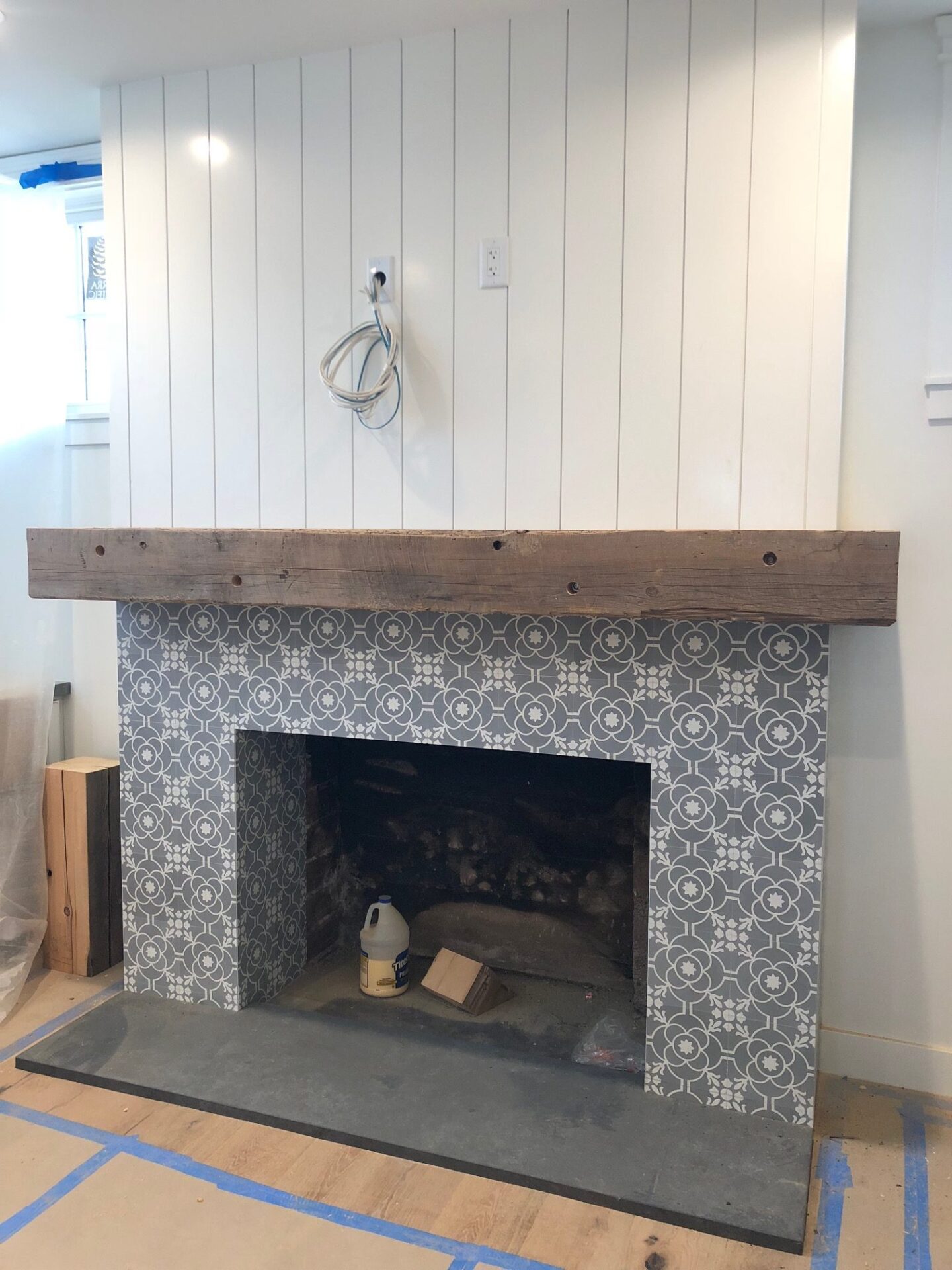 barnwood! Again, we are very happy with our final design. The fireplace originally was not esthetically pleasing and with our make over, the fireplace has a touch of modern with and classic traditional design.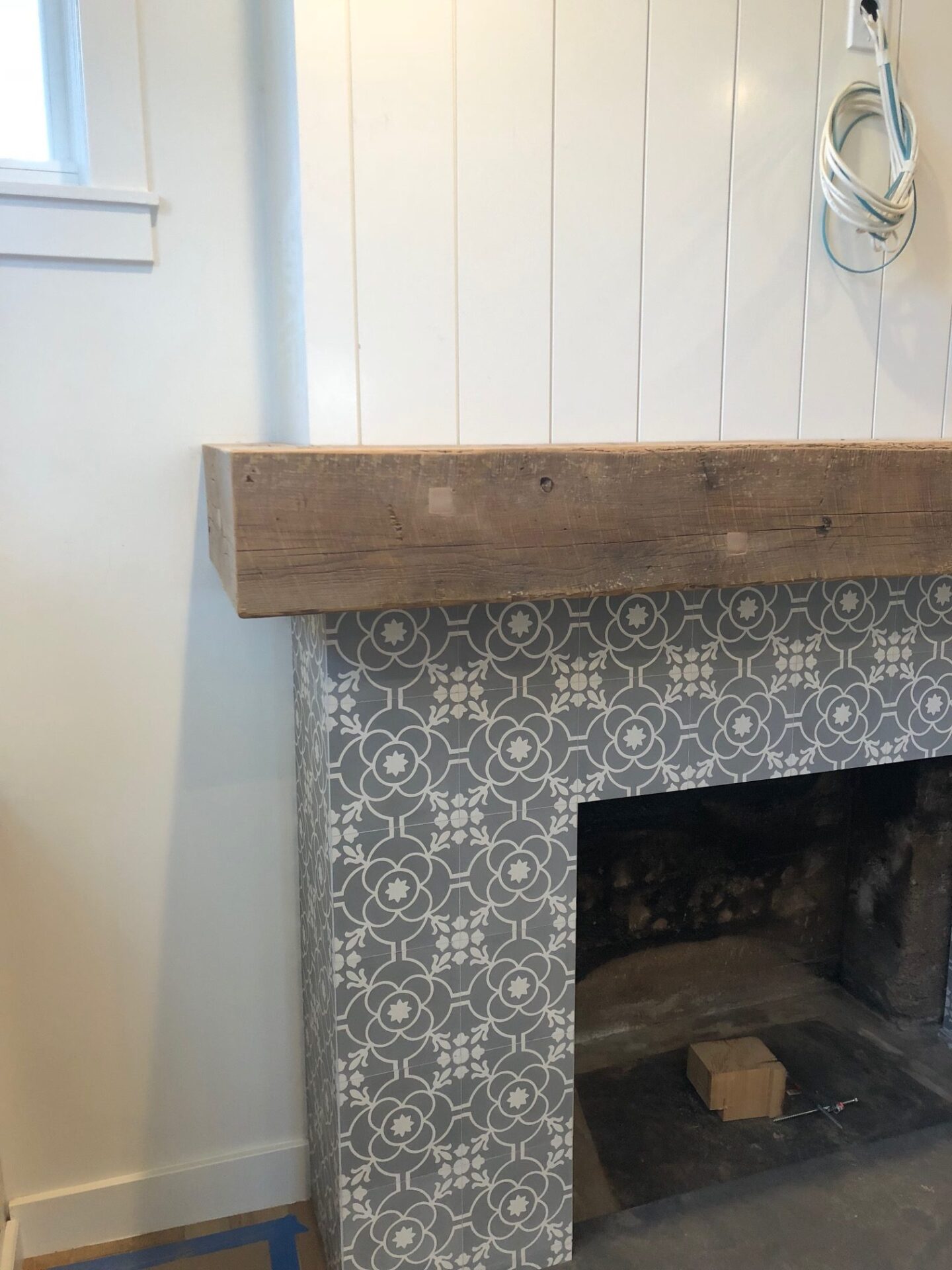 Here's a close up at the barnwood mantel. Man, oh man, did our carpenter do another excellent job!
That's all for now, folks.
Check out the blog next time for some exciting updates on the kitchenette and bathroom designs!
SAS