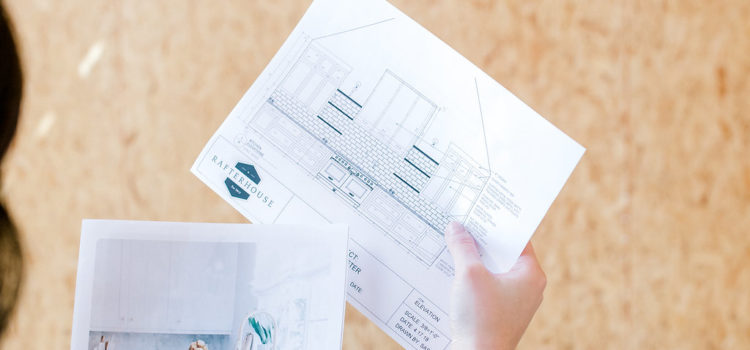 At our #Rafterhouse4727 project we are completing the framing stage and quickly moving into drywall. Prior to framing, we had our floor plan and AutoCAD elevations prepped for a galley style kitchen. After the framing site walk, we decided to make some big and necessary changes for the better! Our clients decided to add in additional cabinetry on either side of the once then, galley kitchen wall. Now making the kitchen a full, U-shape style with a large island in the middle.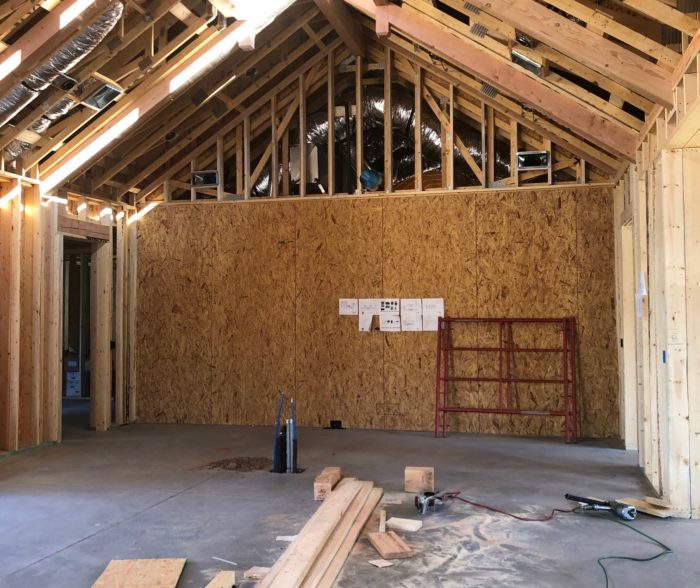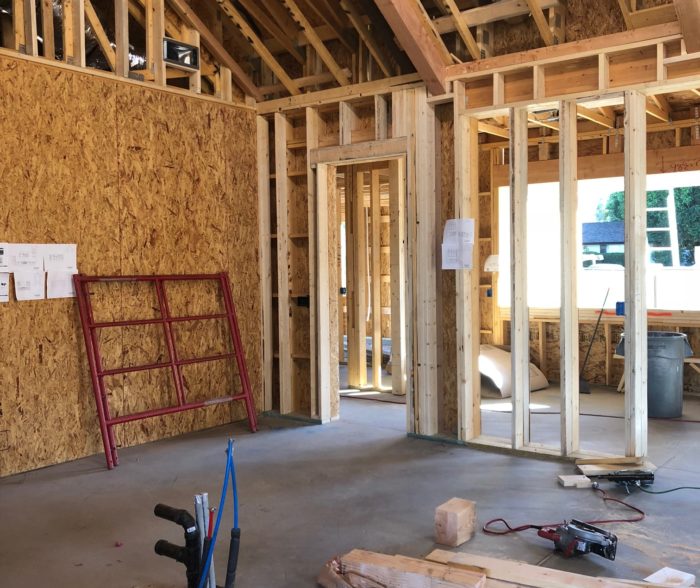 This prompted a new doorway opening for quick access into the kitchen from the garage and breakfast nook.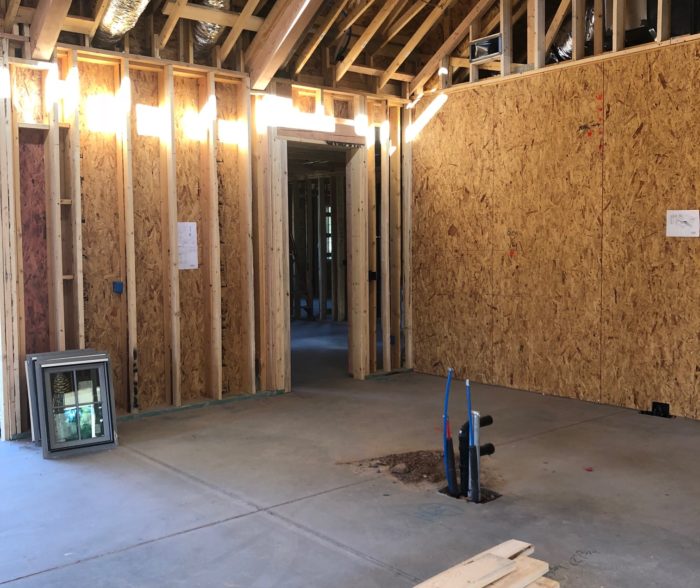 For the esthetics, our client wants a bright kitchen utilizing white cabinetry for the perimeter cabinets and a modern grey wood tone island with horizontal shiplap. The outer perimeter will be topped with dark grey quartz for depth and a bright white quartz top for the center island creating a light airy feel. Brass and steel will finish off the cabinetry creating a traditional modern look. Lastly, our kitchen will boast a carrara marble subway backsplash for added texture. We love mixing marble and quartz for practicality and sophistication.
Below are two design images that the client loved. We will be implementing their own custom stainless steel hood above the range along with light barn wood floating shelves.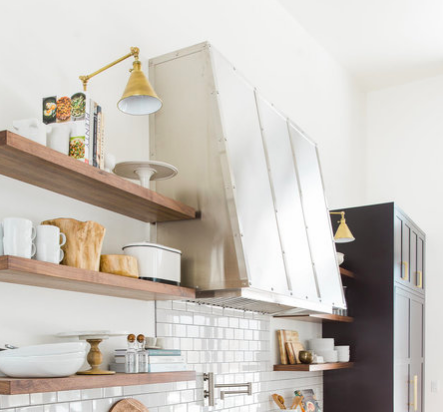 Photo: Studio McGee
In this concept image, we love the classic white cabinetry with modern gold cabinet hardware with gold kitchen plumbing.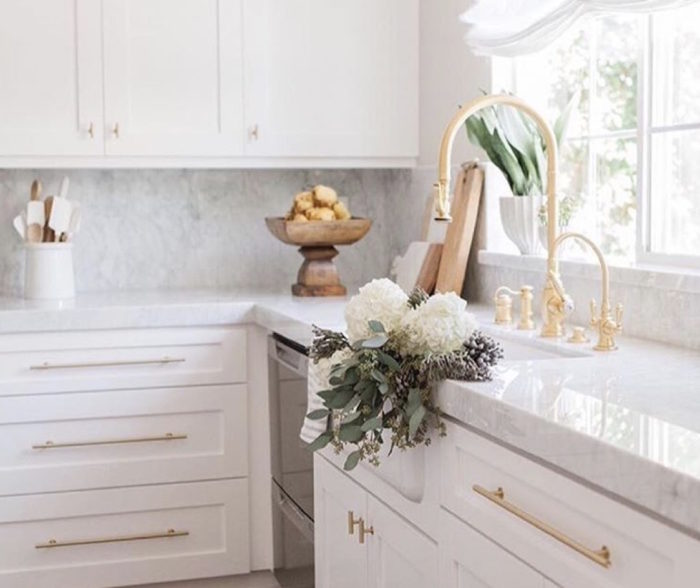 Photo: Nicole Davis Interiors
Prepping a build and staying on track, our kitchen elevations are pre-designed with AutoCAD. We also employ mood boards and cabinetry vendor renderings ahead of time to create the vision of space. At this point, the design is becoming solidified. However, changes can still occur as necessary, especially if they are smaller details like lighting fixtures and hardware. Key plans such as below, help keep the project moving forward and allow our sub contractors to stay on track.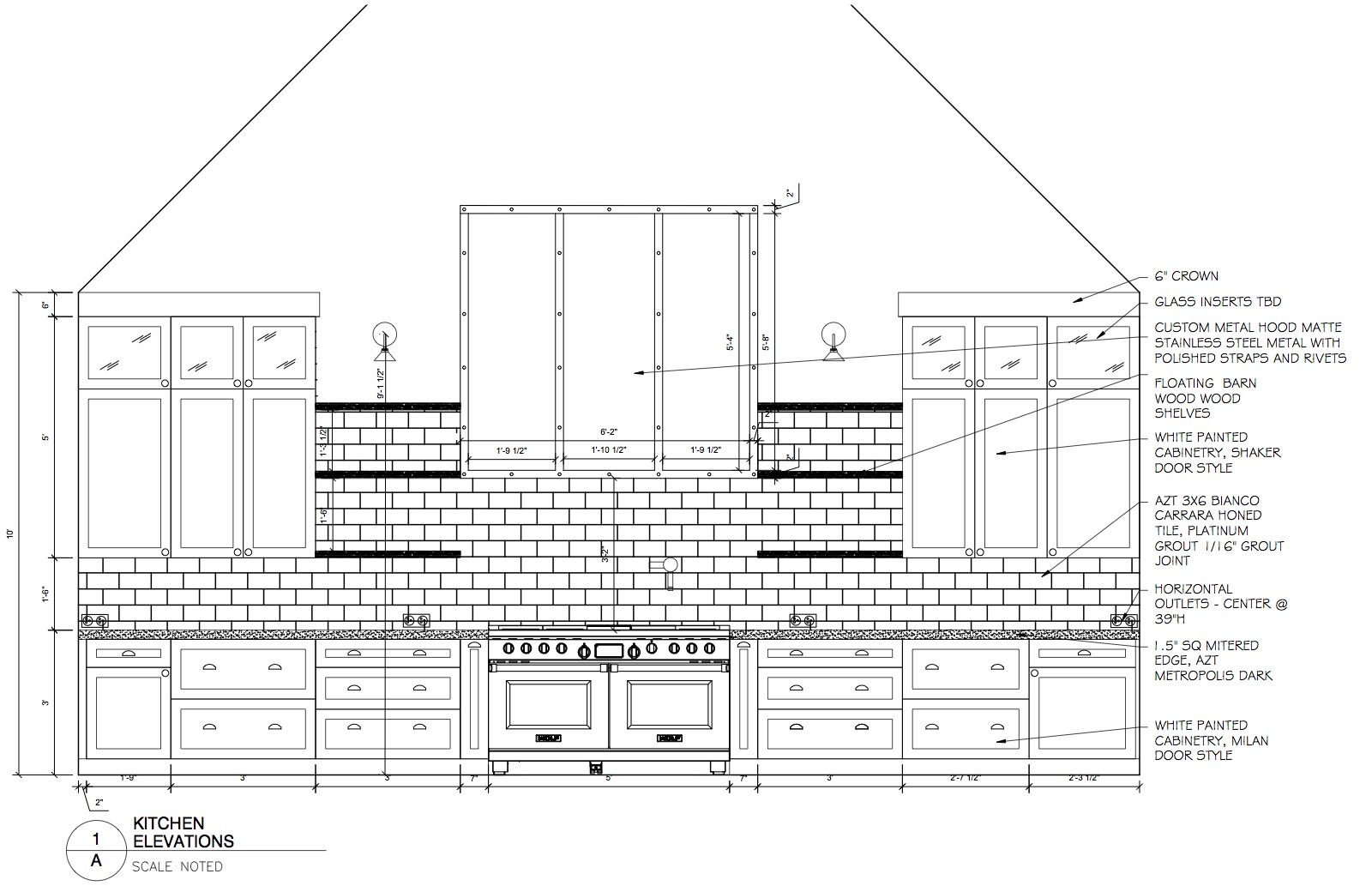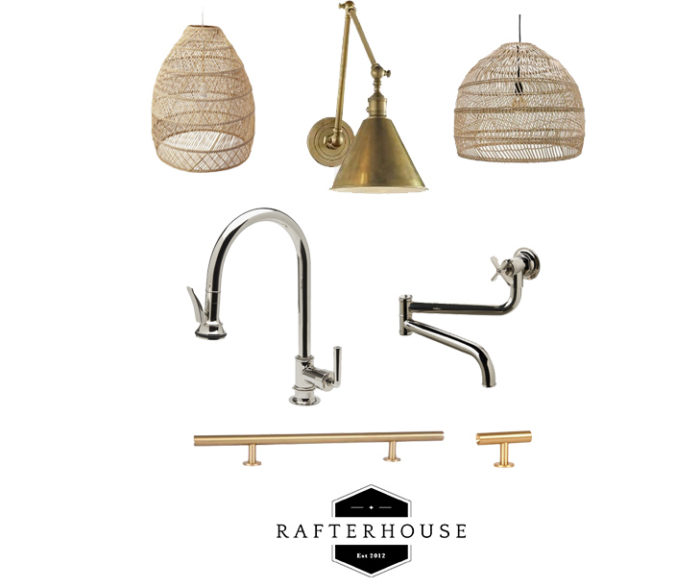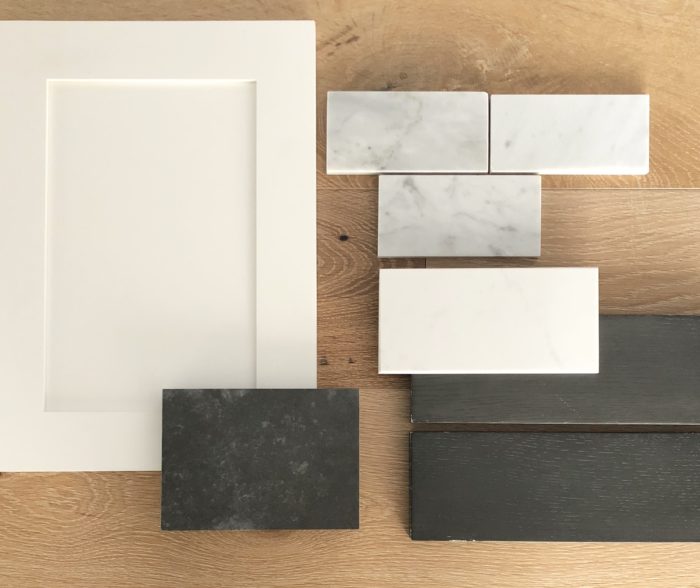 Stay tuned for additional updates! Once our project is complete, we will create a blog post to recap our design and link all the products and materials used.
Have a great day!
SAS