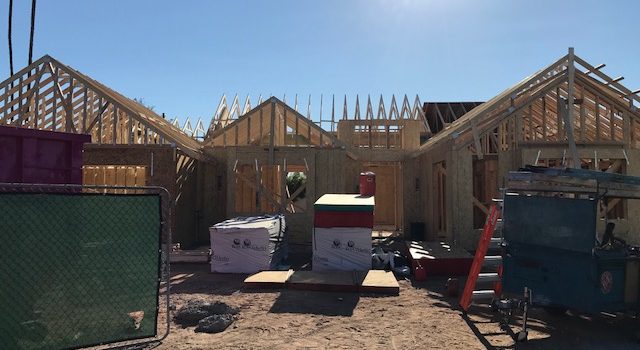 There's an art to spec building… that all builder's and investor's try and master. It's not easy finding the right balance of cost, quality, and timing. Get it right – and you'll be just fine. Get it wrong – and it'll be a tough road.
We've been building spec homes for several years now. Along the way we've learned a lot of good lessons. Can't say we've mastered the art of spec building… but I can see we've gotten pretty good at it.
We just began framing our latest spec – #rafterhouse4117. My hope is to blog about it along the way… Shed some light on decisions we've made and the direction we're heading. Maybe it's incredibly insightful and you love it. Maybe you think I ramble too much and you don't. Regardless… here we go.
Starting from the beginning… The concept for this home is an Arcadia style cottage. Why a cottage? Fair question. First, you need to understand the bigger picture context of this project and for that you have to look across the street. Literally. Because we built two homes on the west side of the street last year. Here's a pic of one: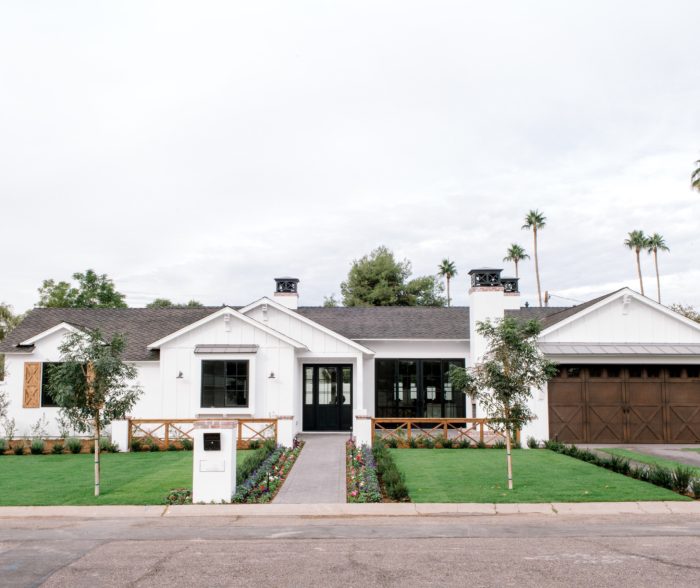 On the east side of the street we will be building #rafterhouse4117 and #rafterhouse4103 this year. In total, we'll have four homes in a tight cluster that will create a unique choreographed entry in to a charming stretch of the neighborhood. On the west side we designed and built a contemporary ranch style home (shown above) and a traditional farmhouse style home. Our goal between the four homes was to create synergy between the architecture but diversity within the individual look. When it came time to design the east side of the street a cottage style home seemed like a charming fit. Because… every street needs a cute cottage on it, right? Right! Integrated Design – acting as architect – has been a big help in fulfilling this creative vision.
[Enter cottage elevation stage right…]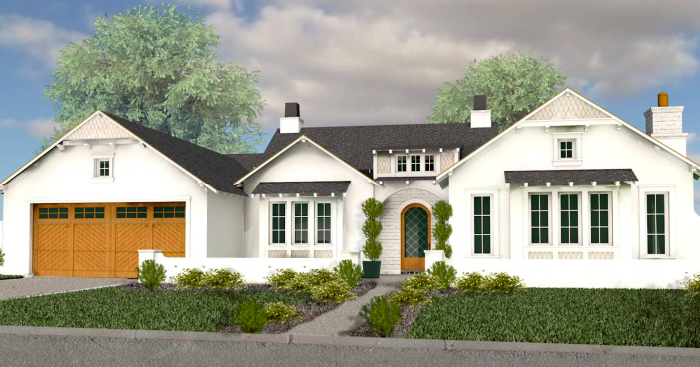 Unique things to differentiate this home from the other three homes would be the use of diamond shaped cedar siding that we'll paint a rich grey color… A diamond shaped black asphalt roof – (that's rather dreamy by the way)… And a custom arched wood stained front door. Beyond that we kicked up the roof to a 8/12 pitch to pick up more of the cottage vibe. The landscaping will be a little more formal as well with more distinct rows of traditional planting and a killer hand carved limestone trough on the front patio that will act as a fire feature. And if you've noticed in the rendering we're planning a custom chevron patterned garage door with a light wood stain finish. All in all, we're bringing a lot of charming character to this new build.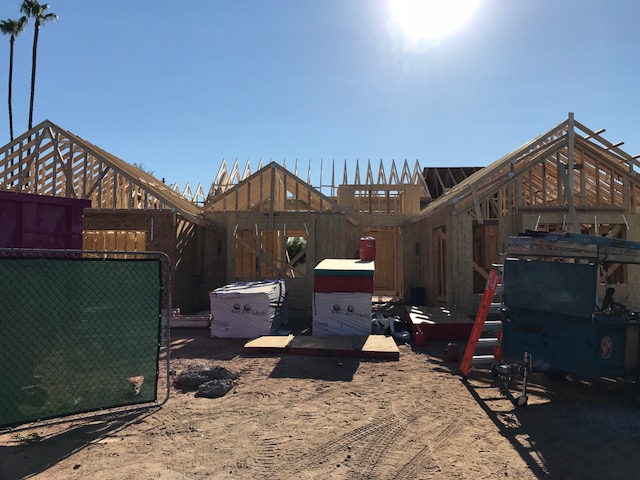 Here's a shot of the current situation… Not exactly charming at the moment… but there's still about 7 months to go. Stay tuned. I'll update you all again soon, including sharing some of the interior finish selections we've made and provide a little insight as to why we chose each finish. We are tentatively planning to market the completed home for around $2.3m… So she's gotta be a stunner!
Be well,
Austin