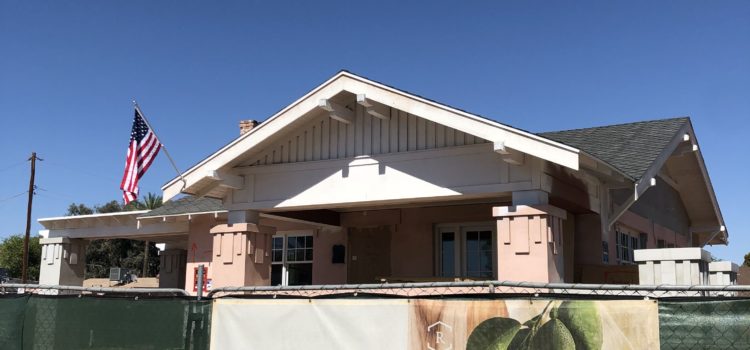 Welcome to our #rafterhousebungalow, also known as our new office! Where are we moving to? Just up the street! That old pink house that everyone loves is our new office. If you haven't seen or noticed the only pink house between Camelback Rd and Indian School Rd in Arcadia, Phoenix, AZ, then go take a look at what we are doing to the place. It's getting some much needed TLC and a grey exterior. Anyways, we are hoping for an August move in date. You'll be seeing a lot of Instagram stories of it, so get ready!
As many people have requested, I'm sharing an update on the interior design office … AKA my office! The general feel of our office is bright with a lot of natural lighting with vibrant white walls. I added some fun design aspects as well. I found design concepts to help show the look and feel that I'm going for and used AutoCAD to create an elevation for our sub contractors
See below for the progress of the office and design.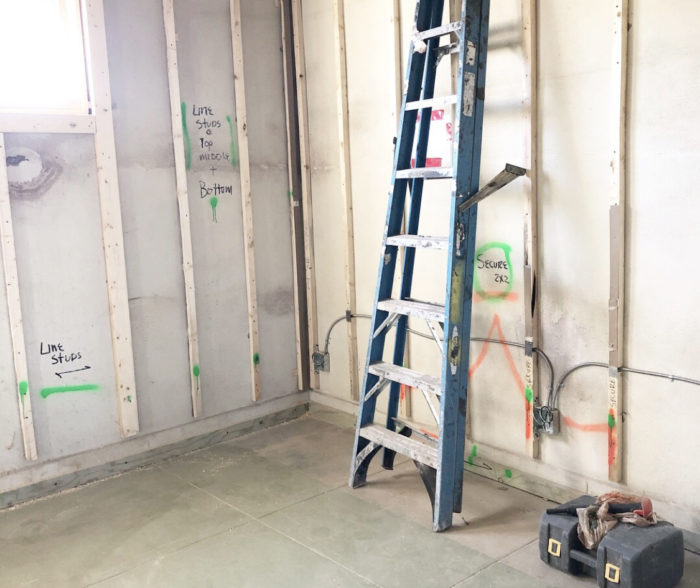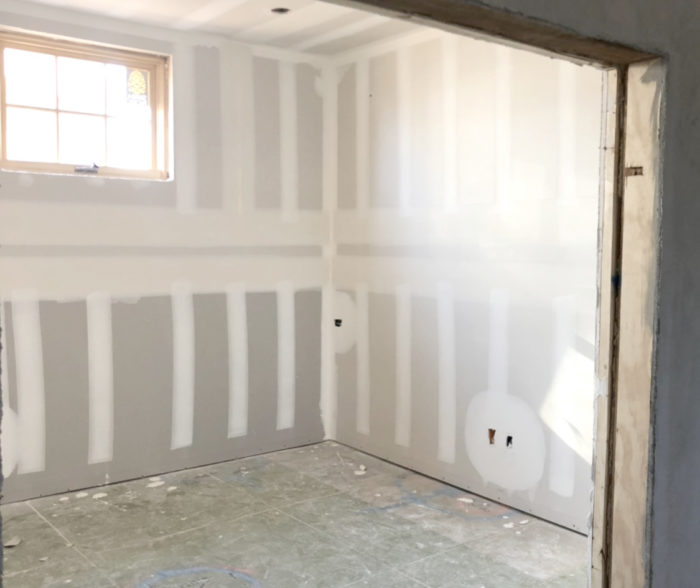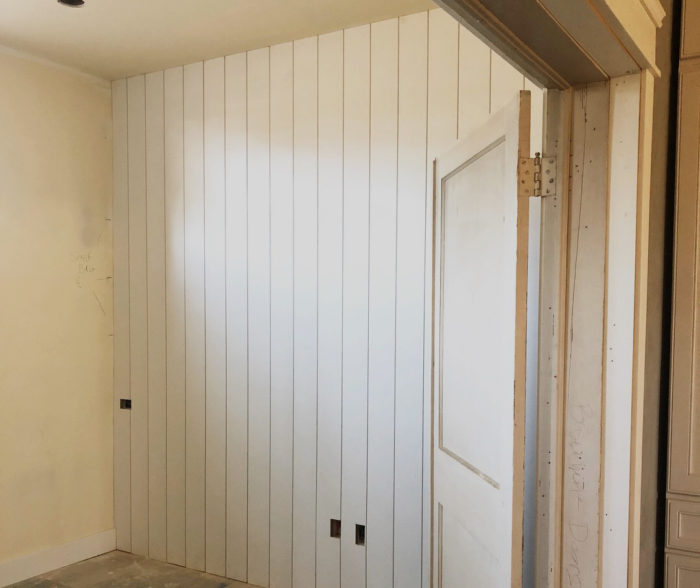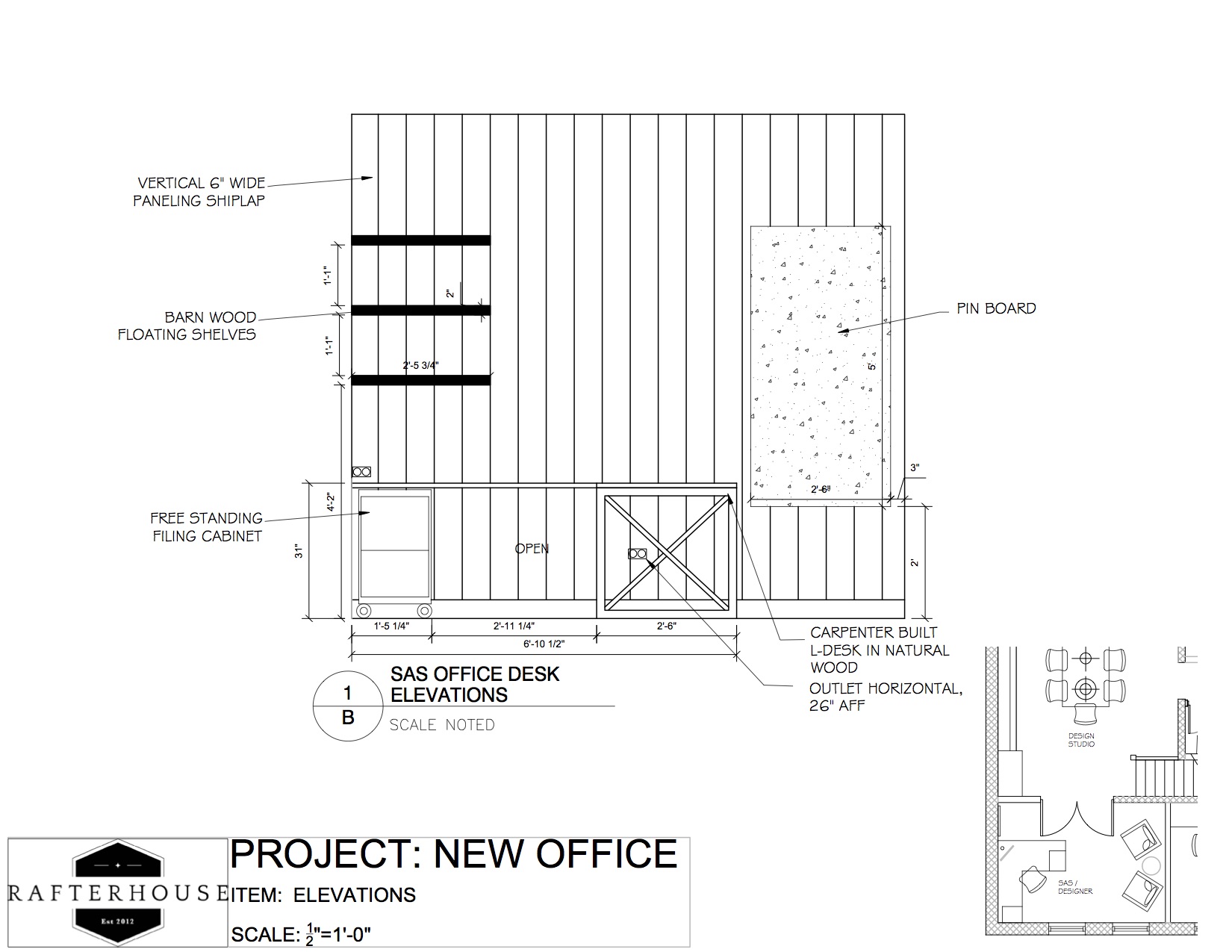 In the elevation above, you can see we're installing floating wood shelves for accent decor and spec books/binders storage. Our carpenter will also be making a custom L shape desk top that will be anchored to the wall. The desk will have a side panel leg with an X detail for additional support. The desk will be built using a light and natural wood and finished in a smooth clear coat. In front of the desk will be a pin board to help curate design concepts, hold fabrics, wallpapers and inspiration pictures. A lot of my design inspiration comes from my favorite magazine, Architectural Digest.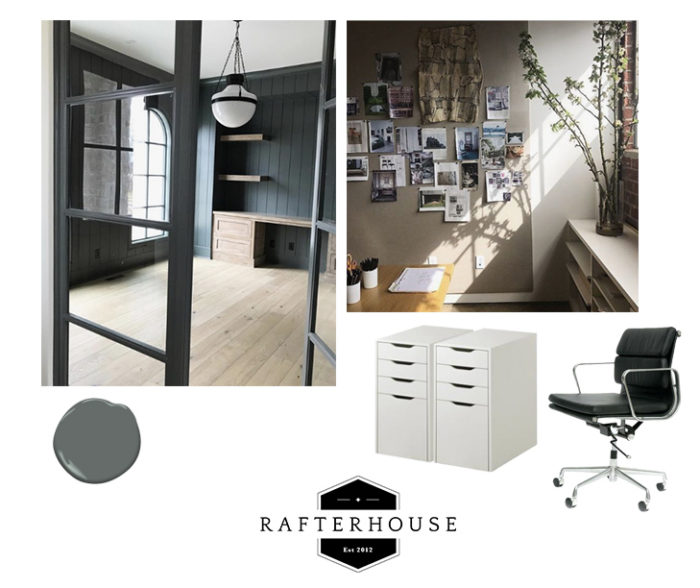 Left design concept is from Whittney Parkinson. Right concept image is from Kristen Panitch
I love the warmth and the moody wall color. I like the thought of combining white walls with grey-green. It's perfect for the clean, organized designer as well as a space for the creative, artsy designer to brainstorm.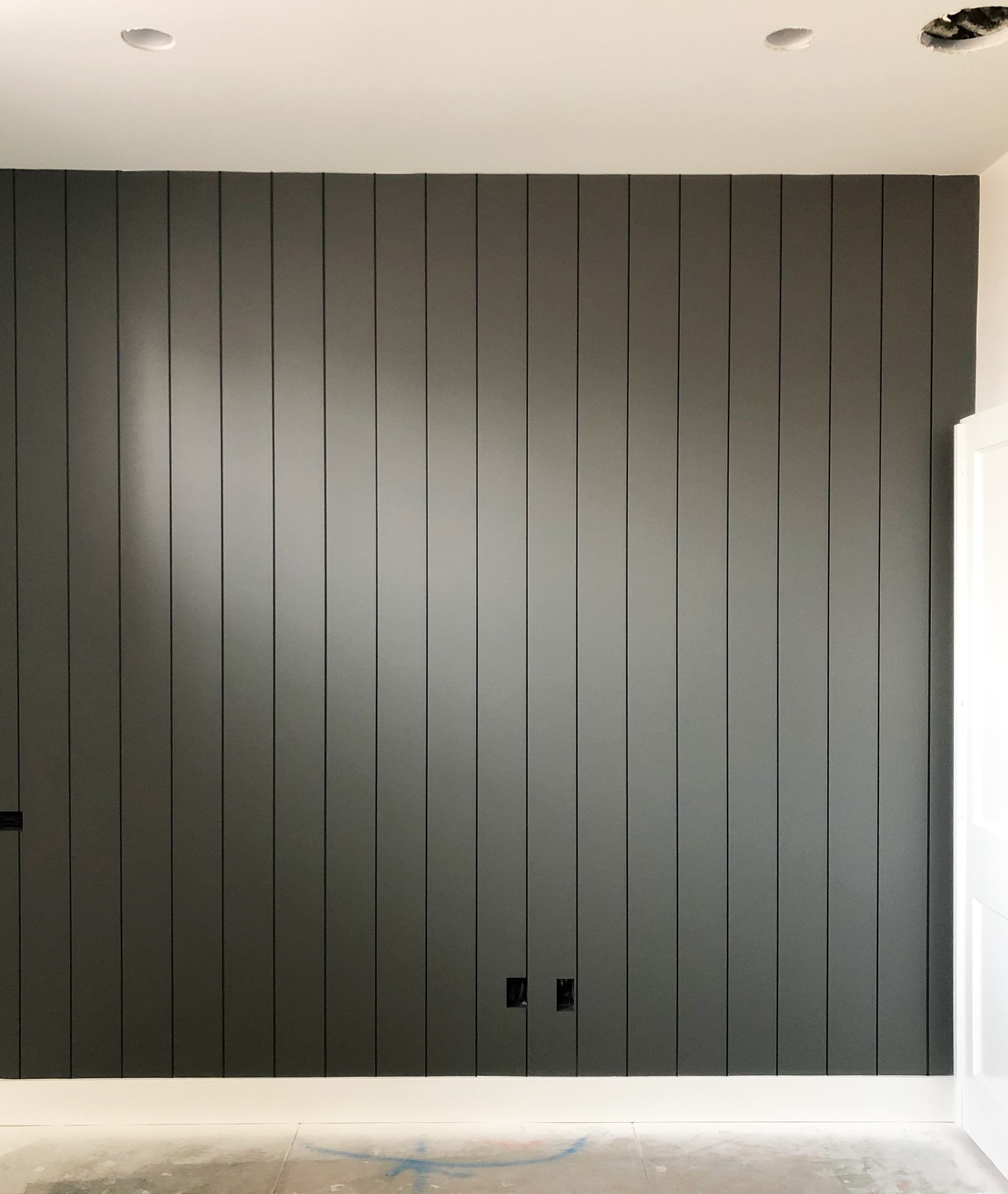 We only wanted to utilize one accent wall for the vertical shiplap painted in one of my favorite paint colors, Kitty Grey by Benjamin Moore. The rest of the walls are painted white to keep the space bright and airy since the office is located downstairs in the basement.
I'll be sharing more updates soon. Next installations will be electrical, flooring, floating shelves, desk and soon enough I'll be filling up the space with accessories in August! I might even try to grow a fiddle leaf fig tree in my office… (fingers crossed)
I hope you enjoyed these progress pictures as much as us! The count down to moving into our new office is on!
SAS