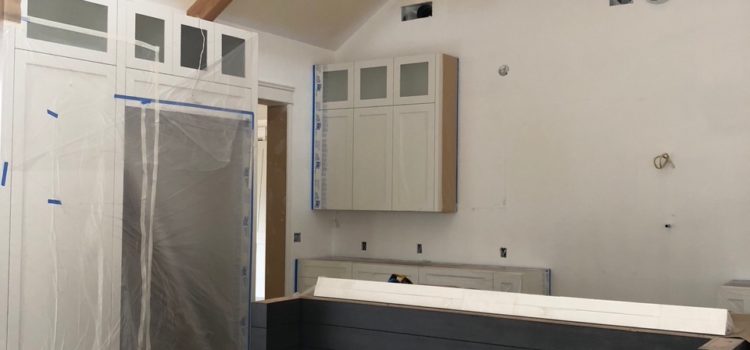 It's time for a project update on one of our favorite projects, #rafterhouse4727. A lot has happened since we first introduced this project. In today's post, I'll be sharing the photos from framing, insulation and drywall of the great room, kitchen and family room! Scroll down below to see the different stages of each phase. At this time we're only sharing the overall build process. However, later we will break down some of the spaces to talk about the design!
In the meantime, enjoy these photos! Just a warning.. It's a ton of photos…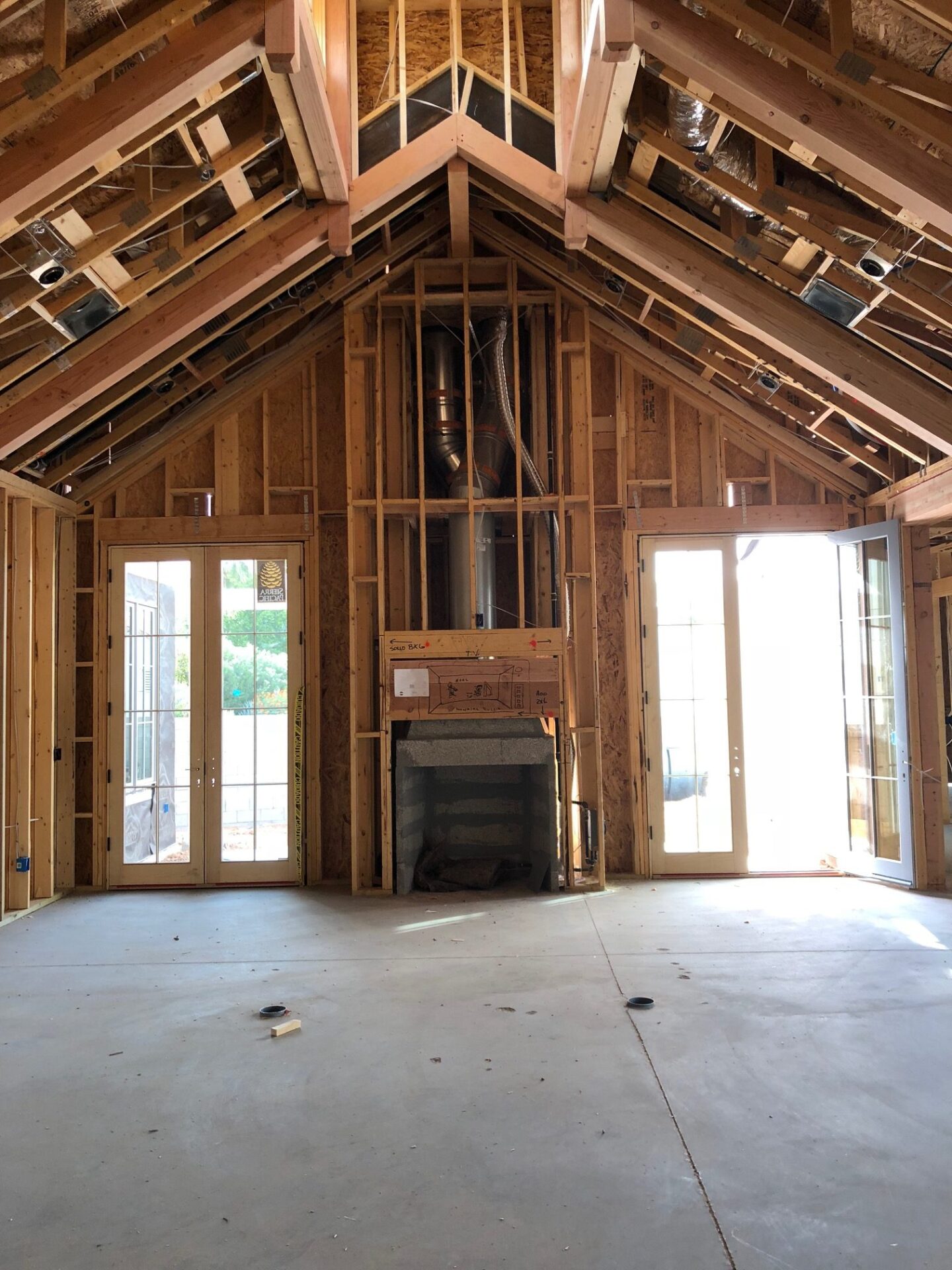 This is the great room that is across from the kitchen. As you can see, we used two sets of french doors flanking the fireplace. This makes for a much more stunning space than if we only used one set!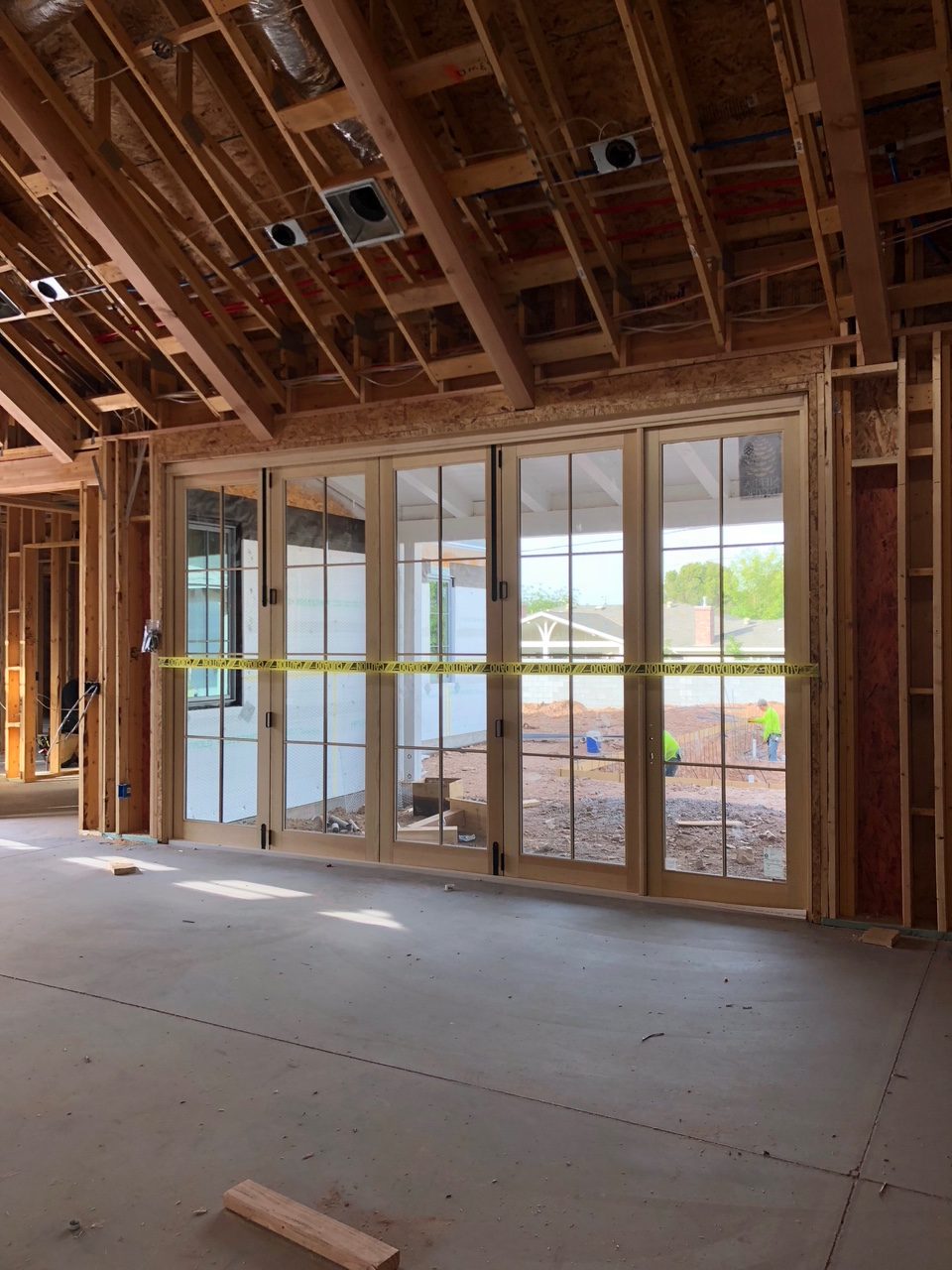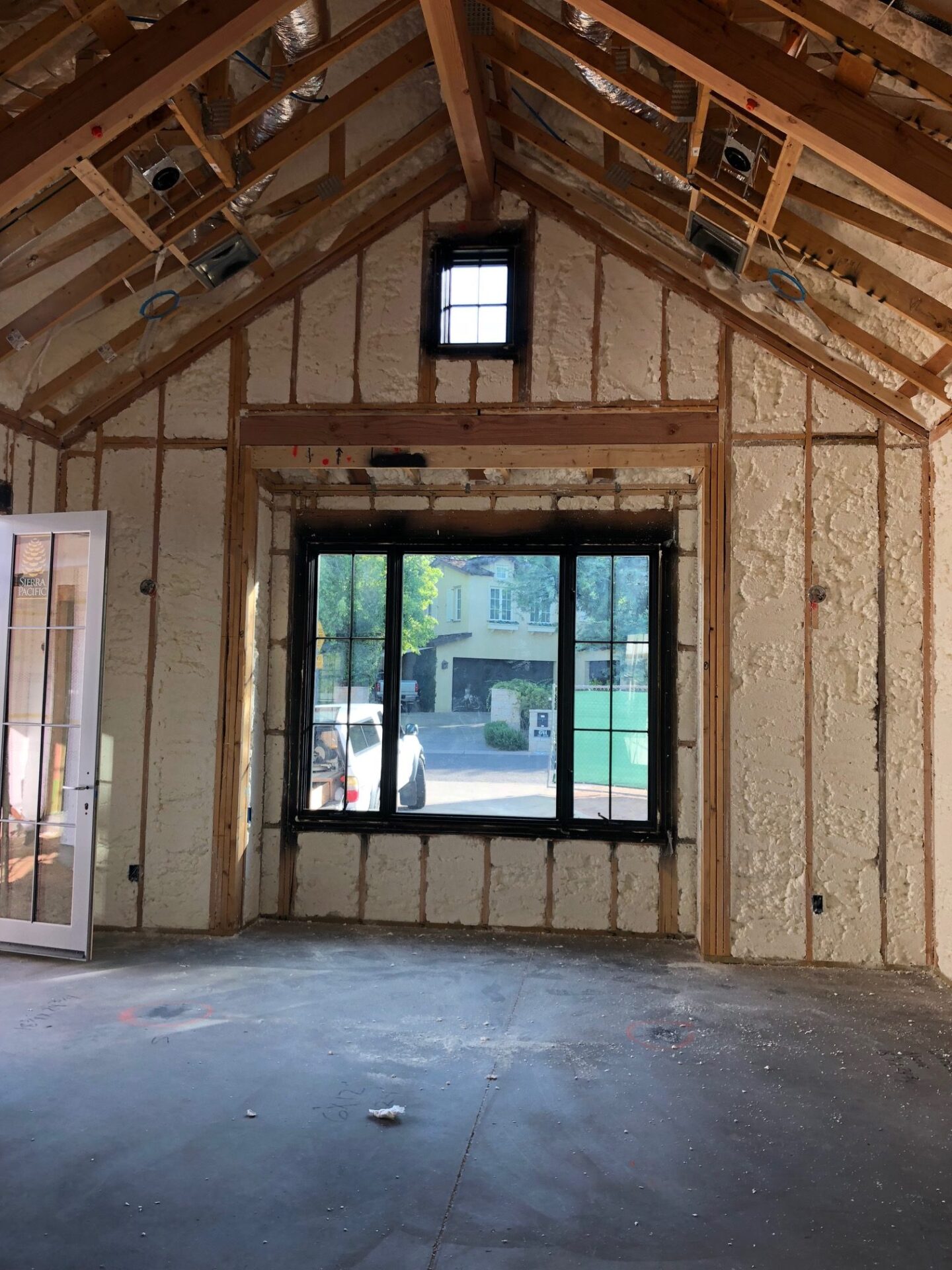 One of many beautiful moments in this project is in the family room. This room will feature a built in reading nook with art on both sides and picture lights above.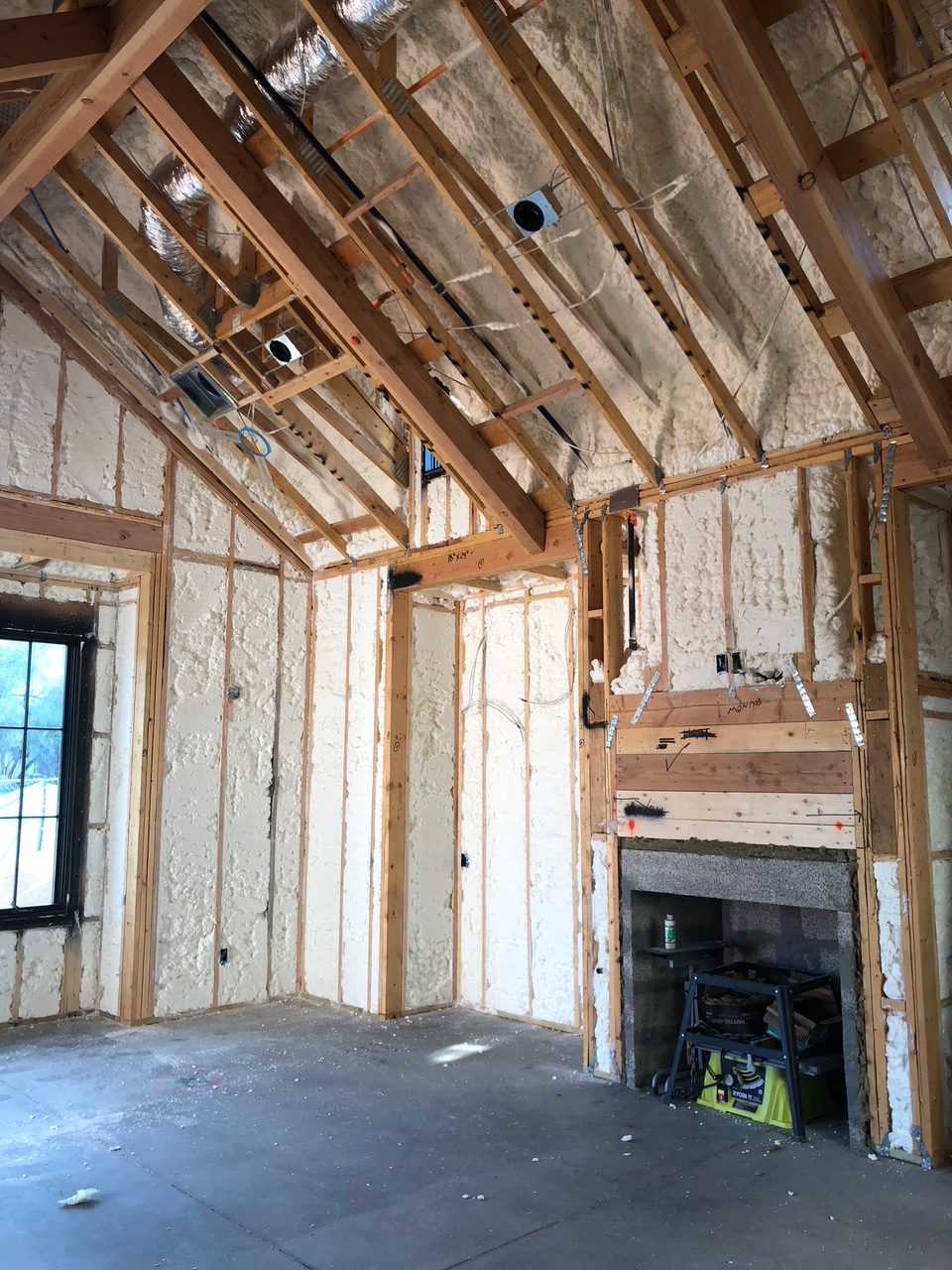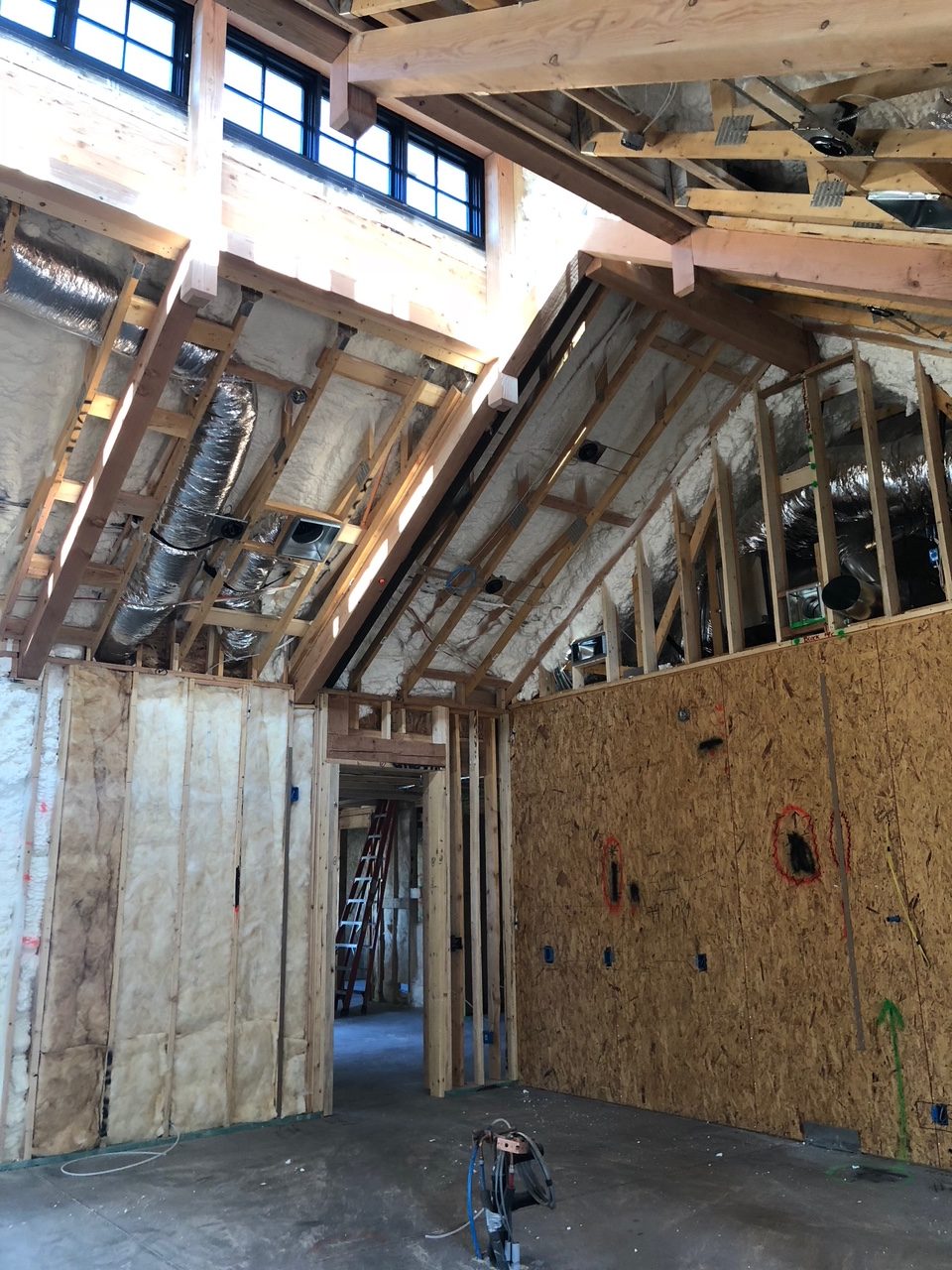 Here we have the kitchen that is on the other side of the great room. Still a lot of work to be done!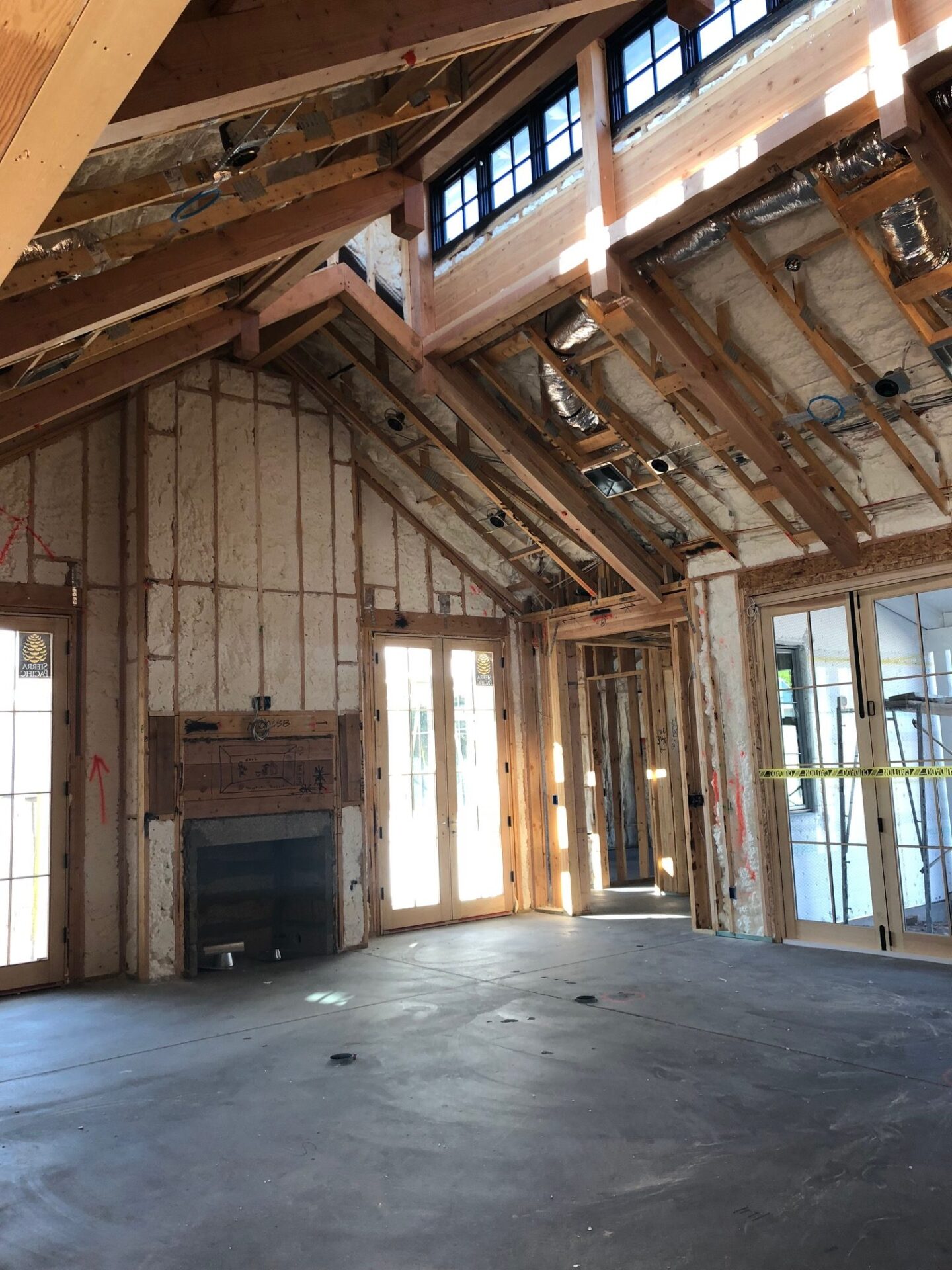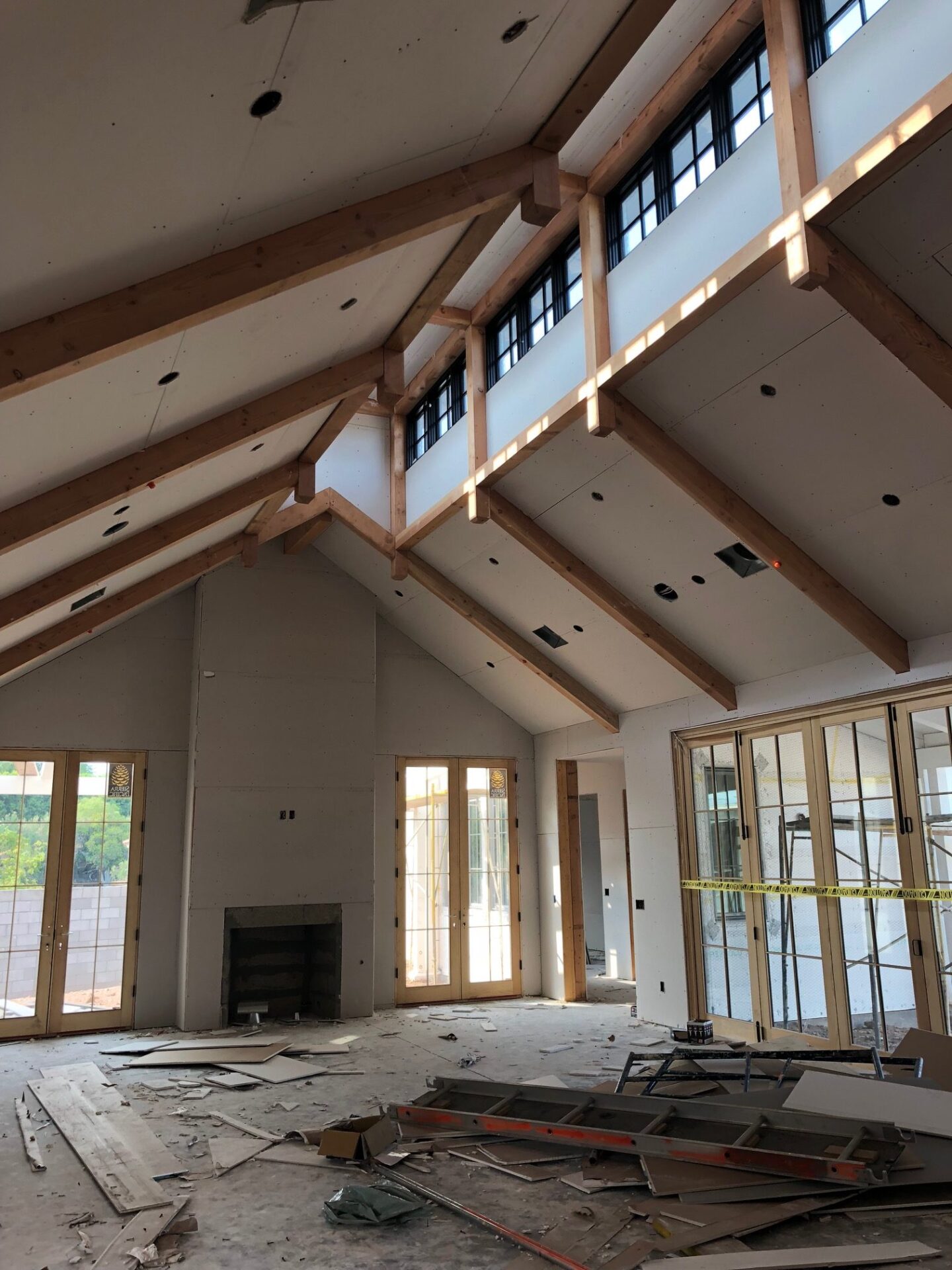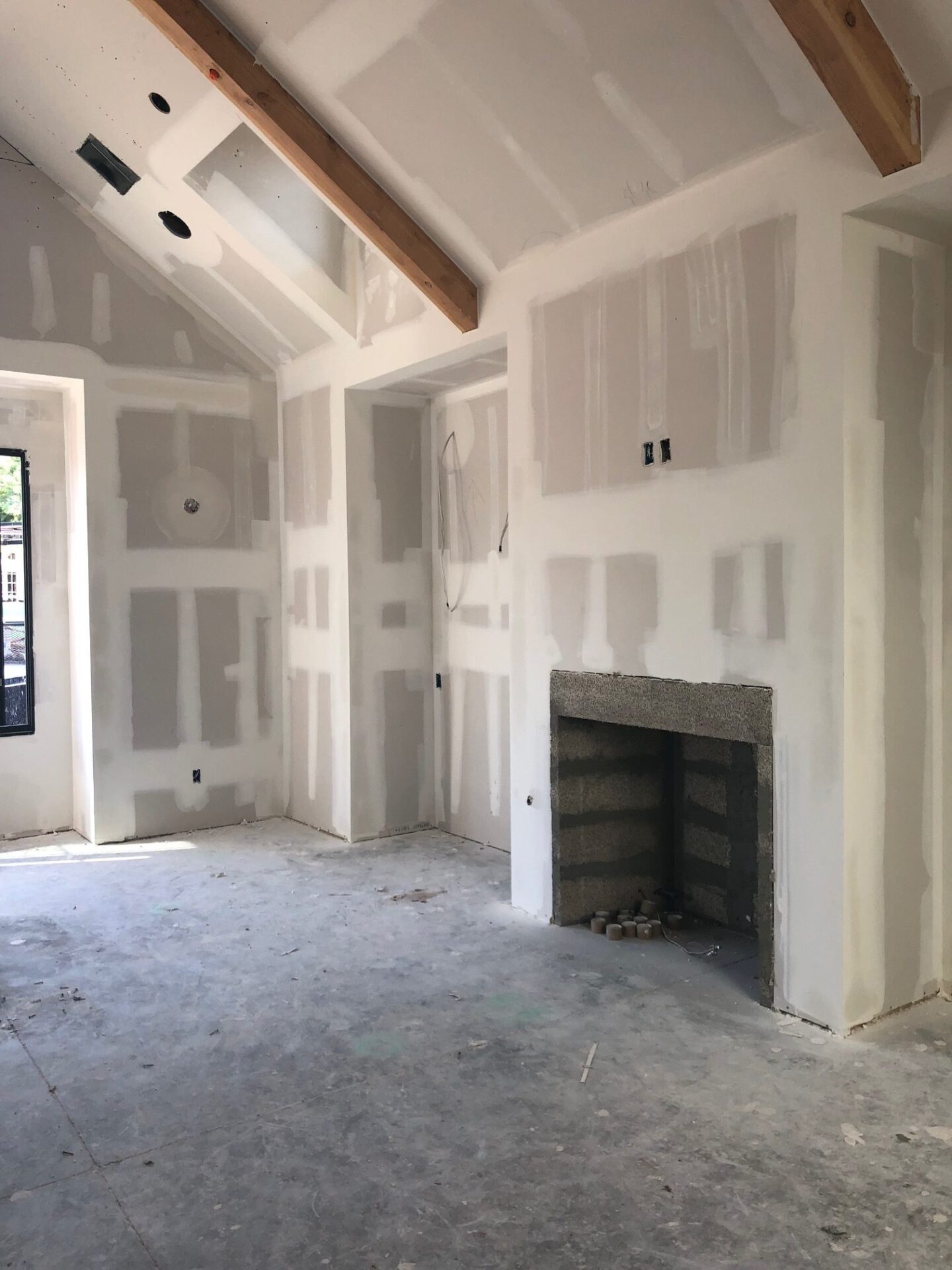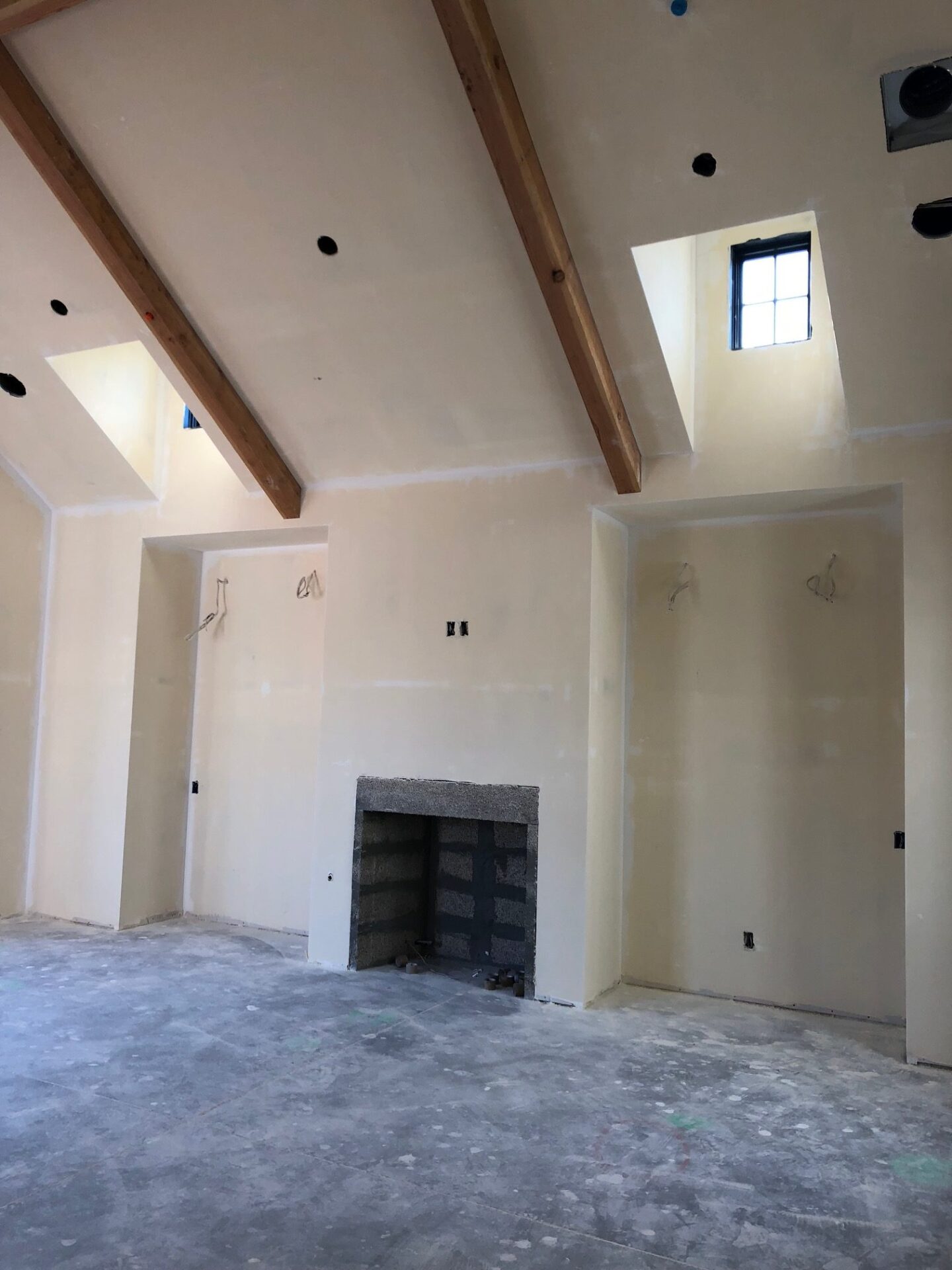 On the other side of the family room reading nook area is the fireplace. This wall will feature two built-ins beside the fireplace and a TV centered above the fireplace. Can you already tell that it's going to be the perfect, cozy movie watching room to lounge in?!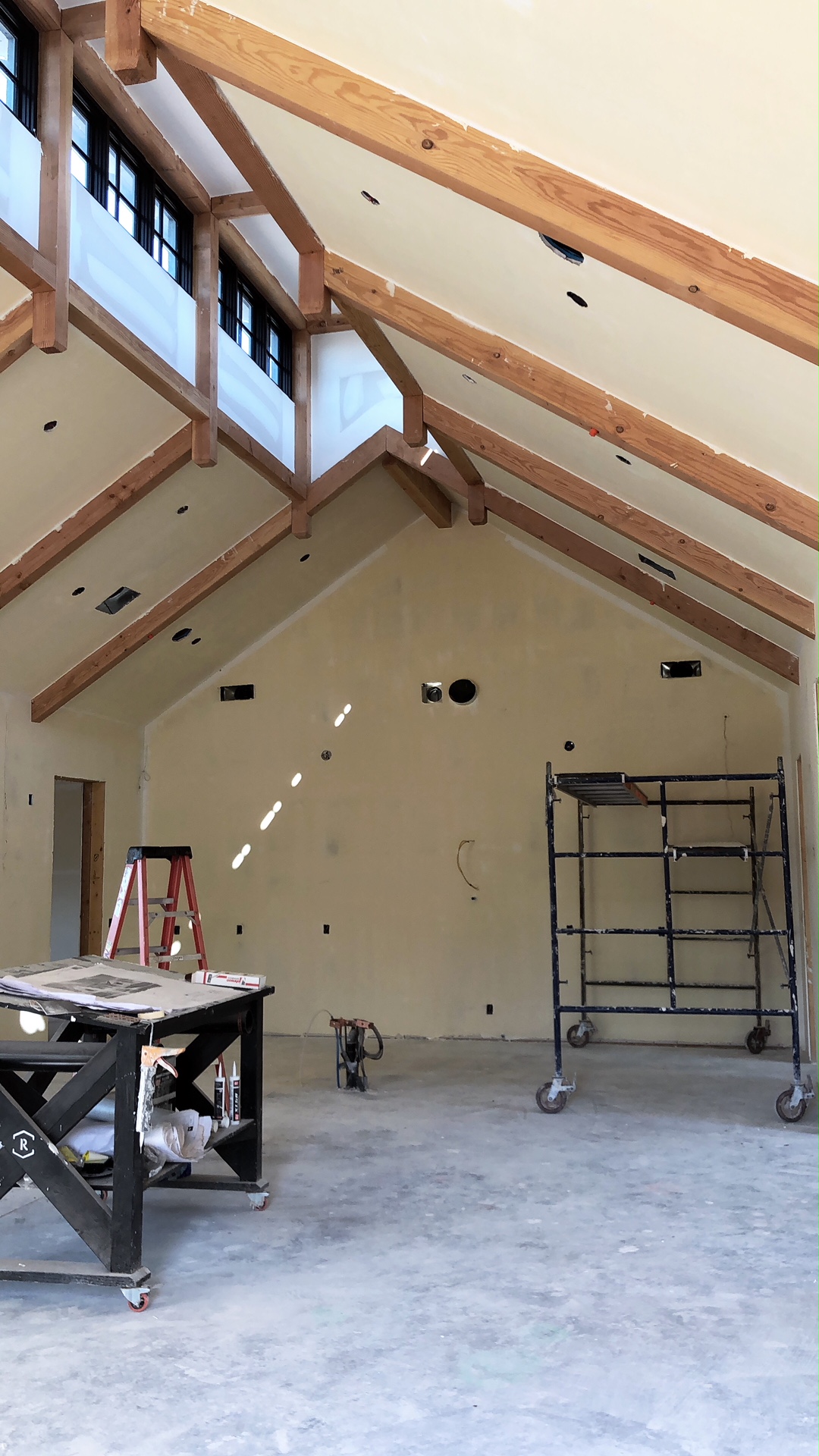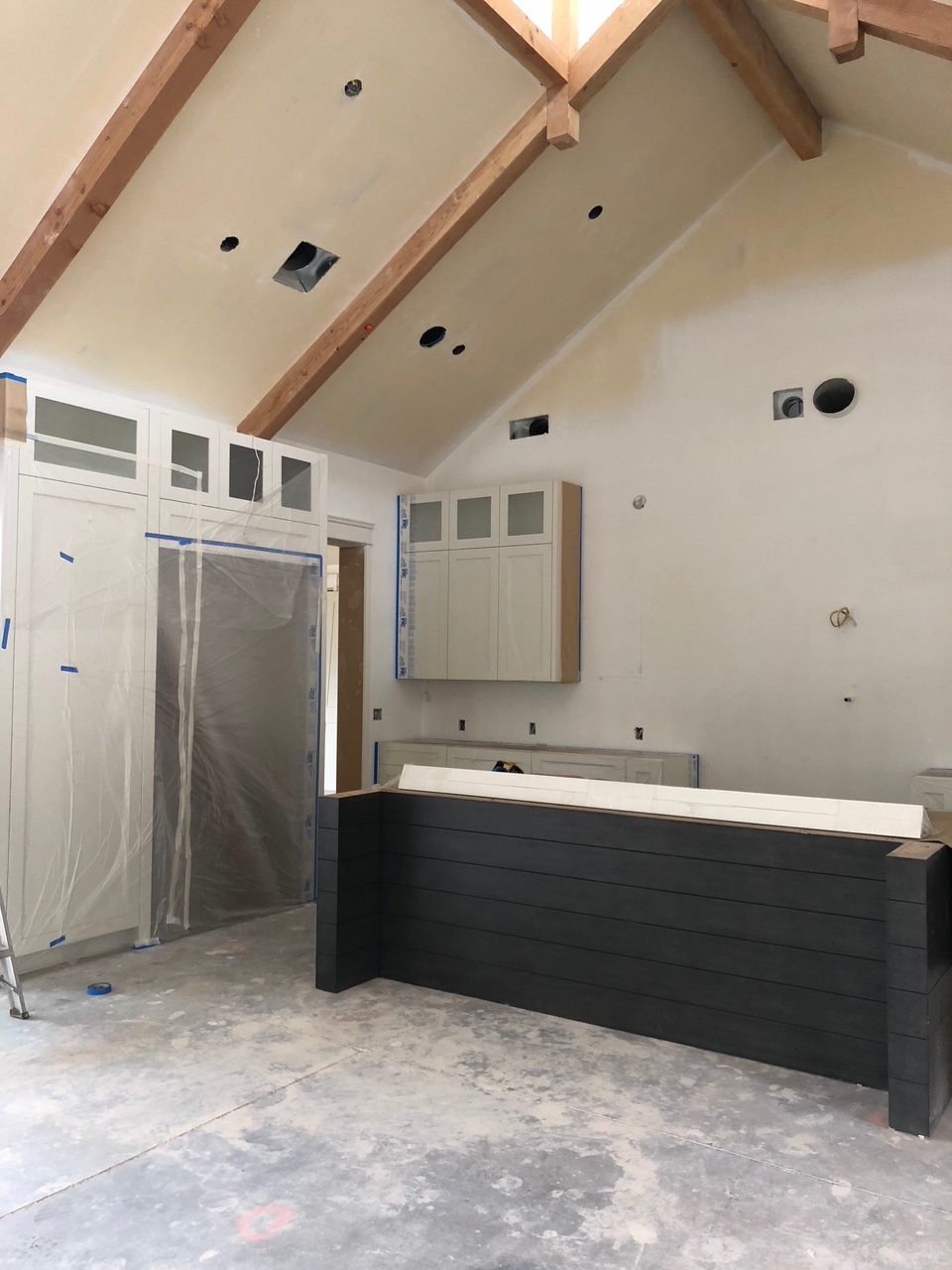 The kitchen cabinets were installed. We have a large U-Shape kitchen with this gorgeous island in the middle!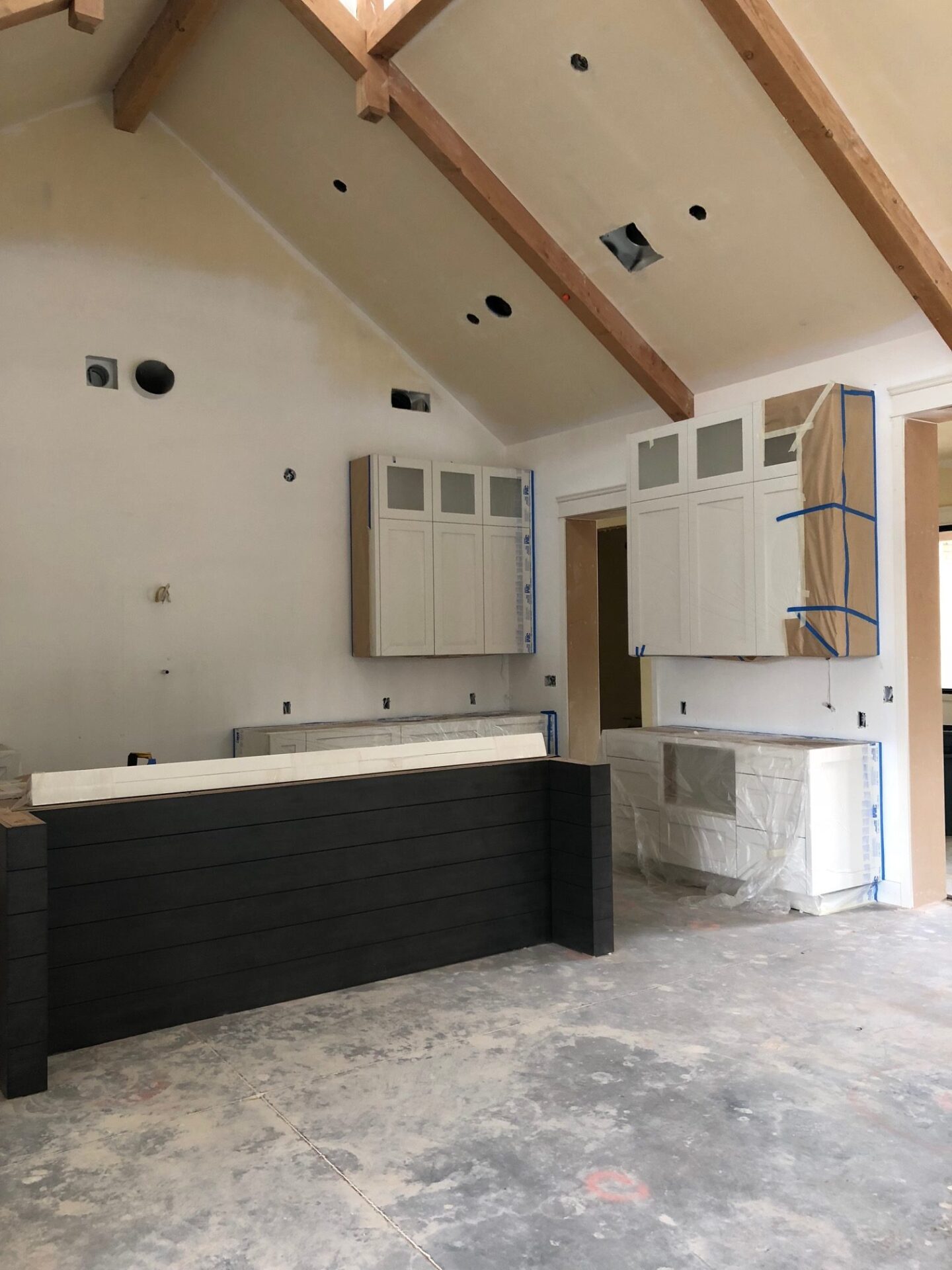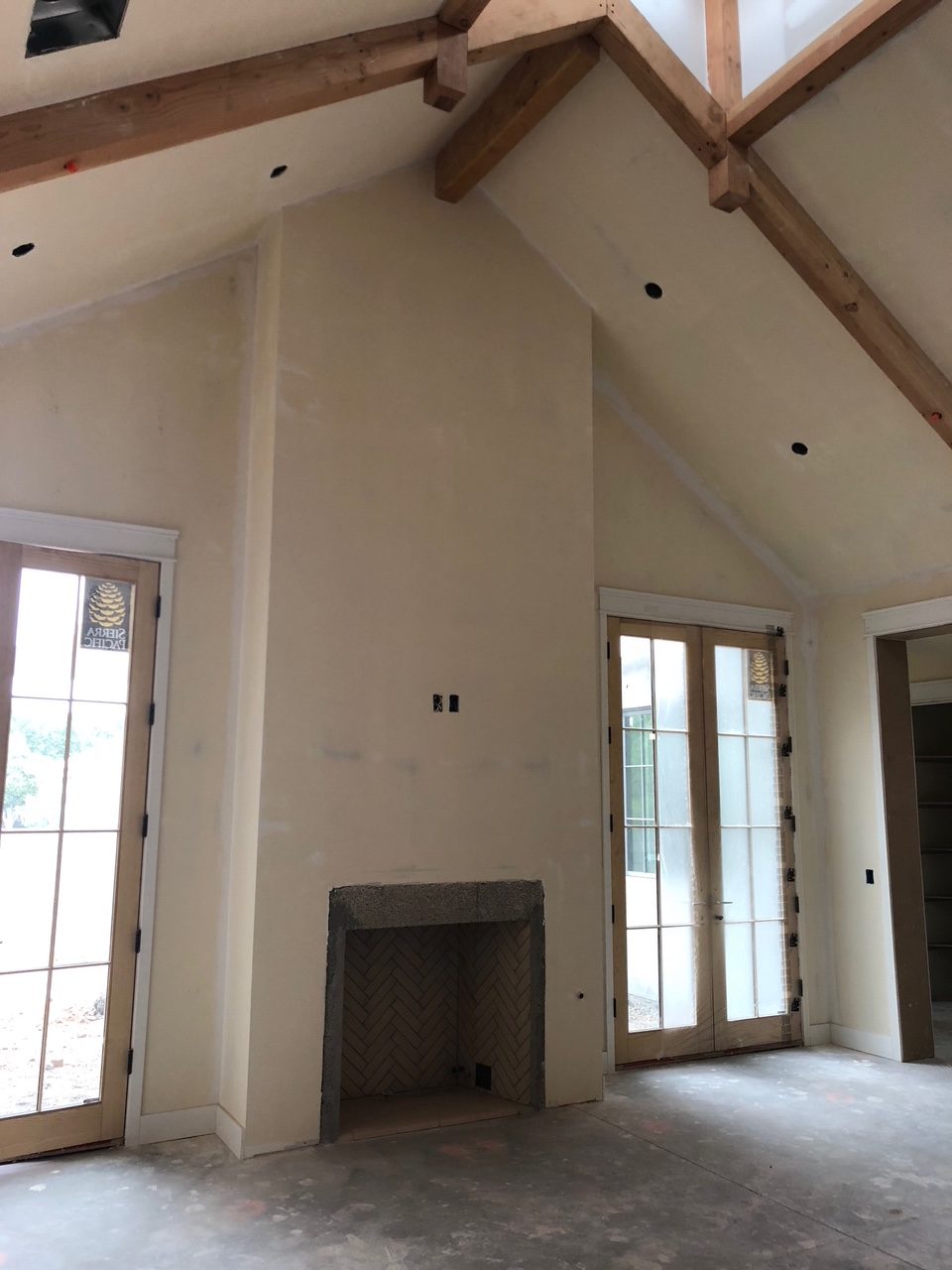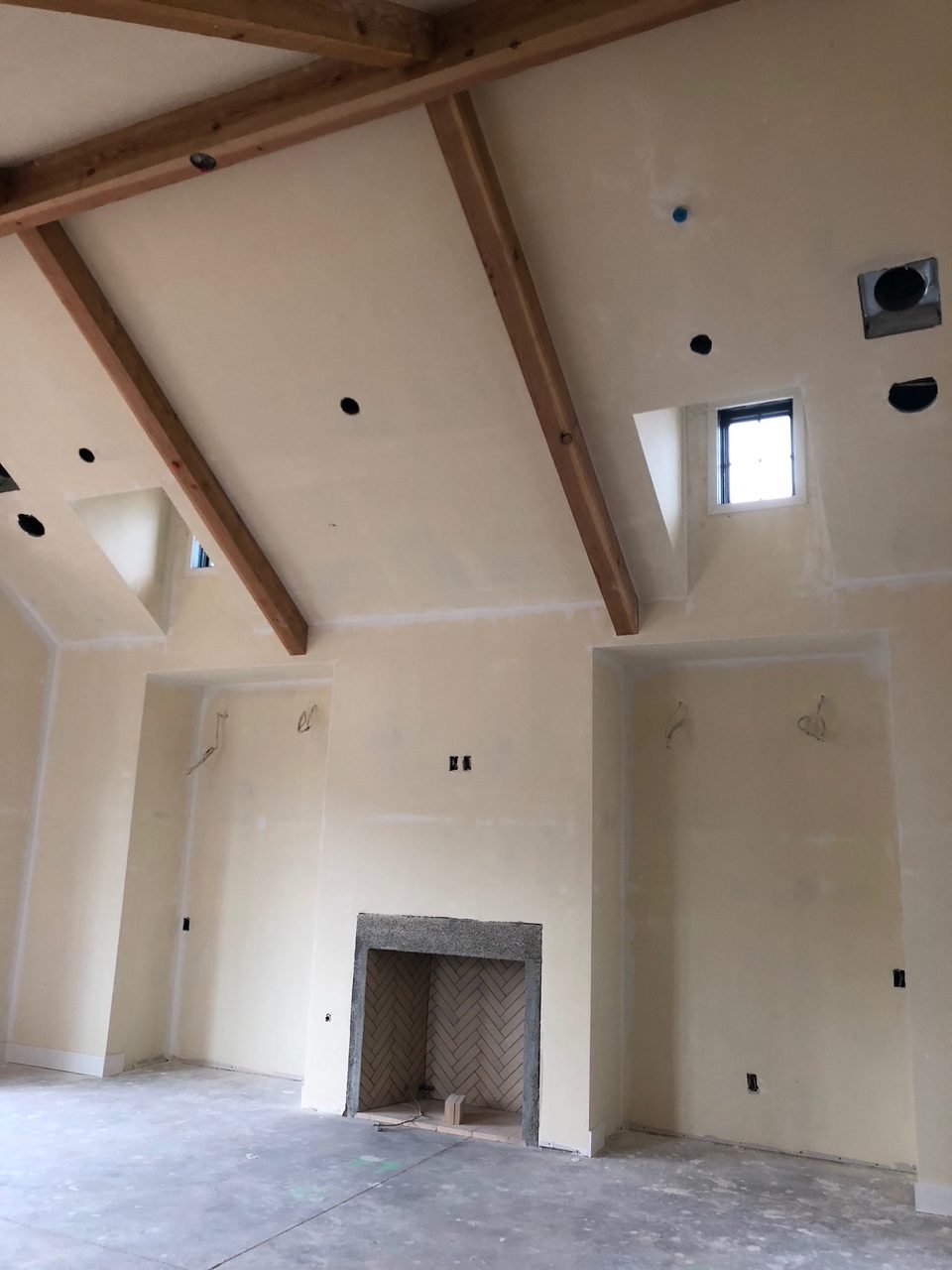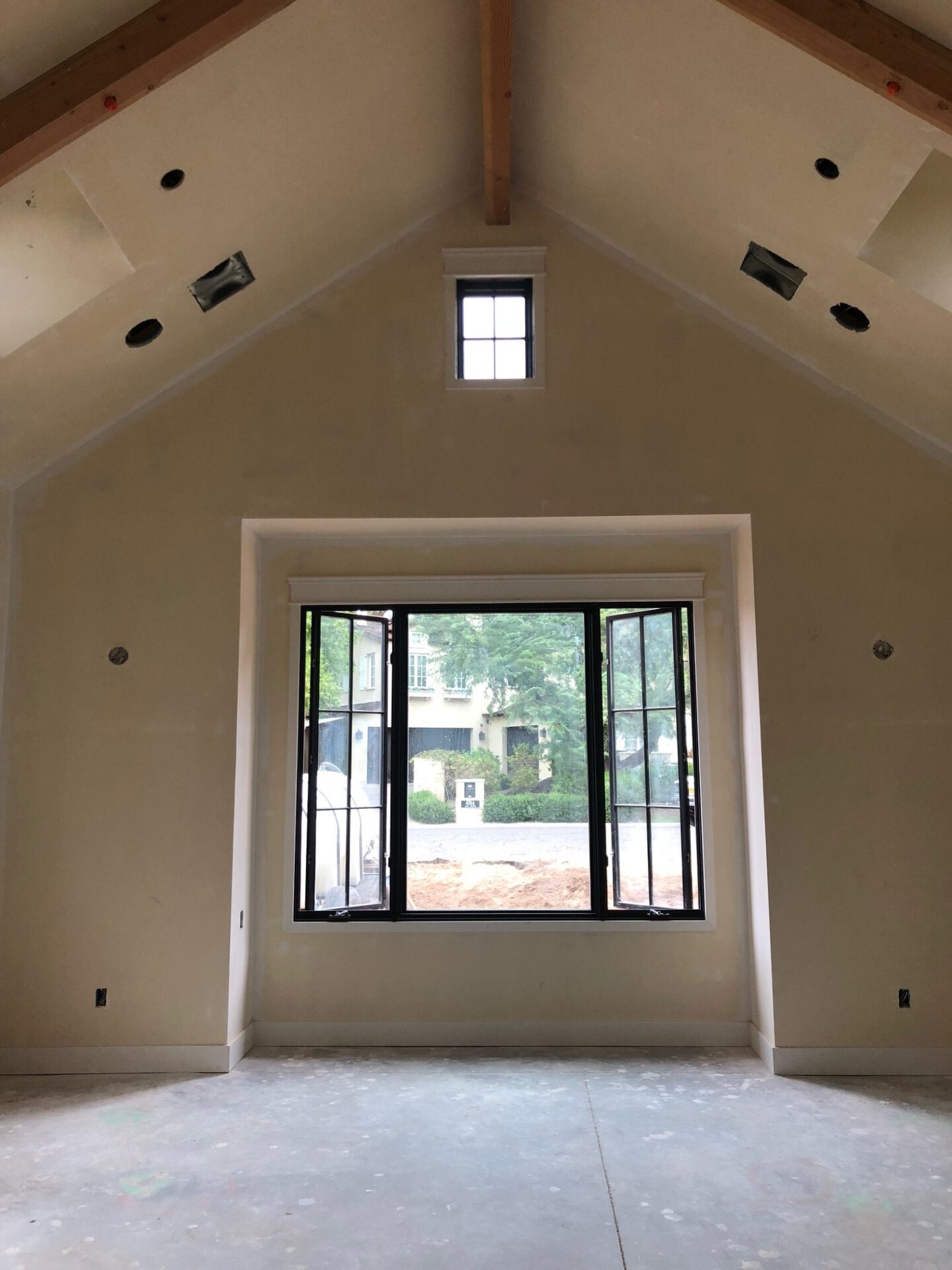 It's been so fun watching the progress of this home. We hope you are enjoying following along as well. Pretty soon we'll be sharing photos of tile, plumbing and flooring!
Until next time.
SAS