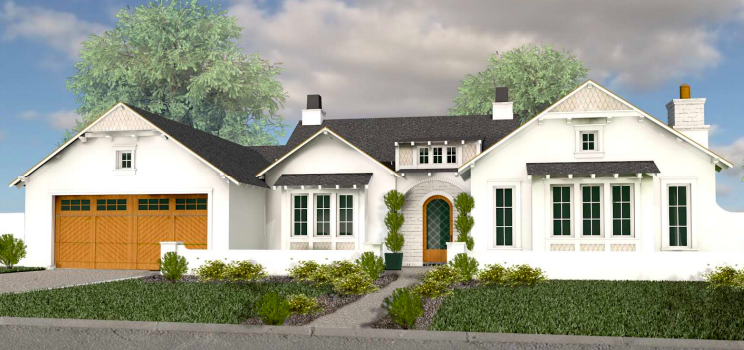 Welcome back to another project update! This week we have yet another new one to introduce to you. This is our #rafterhouse4117 spec home. This home is next to our #rafterhouse4103 spec home.
For our 4117 spec home, we wanted it to be an english country farmhouse. This will be something new for us to take on a traditional twist from our previous farmhouses. We're pretty excited about this one though! Take a look at our concept rendering provided by our architect, Integrated Design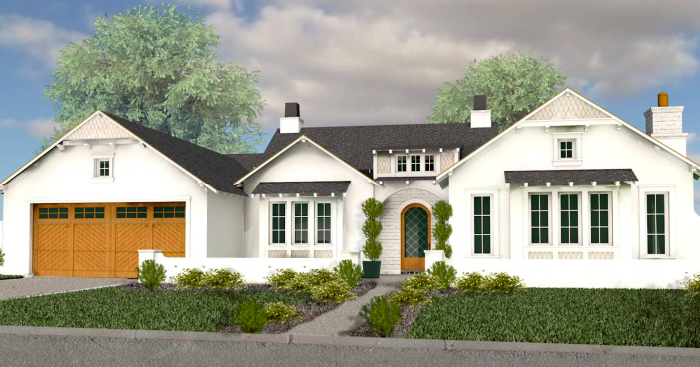 The cottage vibes on the exterior really gave us a lot of inspiration for the interior design.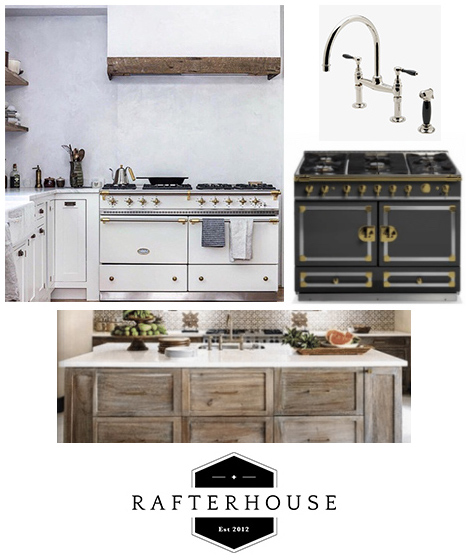 The kitchen is going to be a nice balance of traditional with a little rustic natural wood island. We're also bringing in a La Cornue oven into the kitchen with a clean, straight edge hood above it. For the kitchen cabinets, we are taking a break from our white shaker and giving the kitchen light grey shaker cabinets.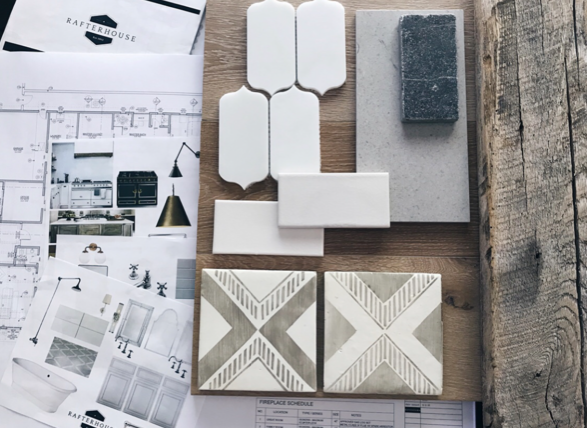 The other spaces such as the powder bath will be given a wainscot height tile in this pretty cream and taupe 6×6 Waterworks tile from their Redbank Collection. At the top of the wainscot tile, we will install a clean piece of barnwood to create a finish edge. The barnwood will double as a ledge for the mirror to sit on. Take a look at our elevation below.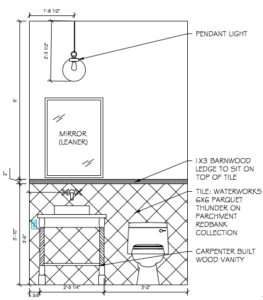 Currently, this project is ahead of our #rafterhouse4103. The foundation slab is already completed.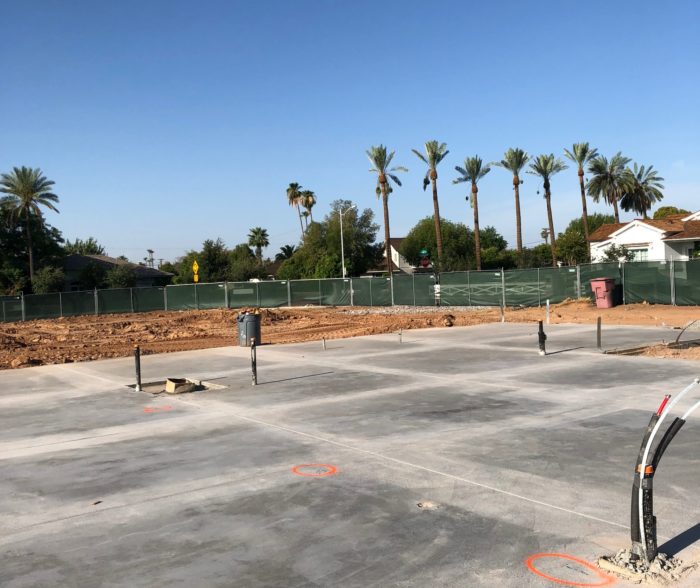 I'm really looking forward to seeing the framing process! Until then we hope you can envision our latest design for our #rafterhouse4117 home. She's going to be a real beauty!
SAS