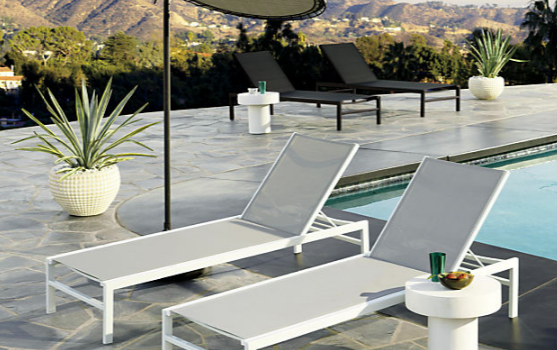 We all have great taste. We always end up picking the most expensive item. Haven't we all been there? The most frustrating part is if you can't find a similar more cost effective item to replace that ridiculous priced piece. However, sometimes you do get lucky and find a similar item that instantly makes you want to buy it because the price is just so right!
I'm going to show an example of how to get a high price look for less. I'll take items from the most popular websites, we all shop on, and match them up with more cost effective pieces. I know, when I find a good deal, it's easier to get my spouse on board; therefore, no one gets in trouble for shopping! Hooray!
Today's post is a patio look. Whether you're looking to add in new pieces or want to get a whole new design for your summer bbqs and swim parties, here's some steals and deals that won't break the bank.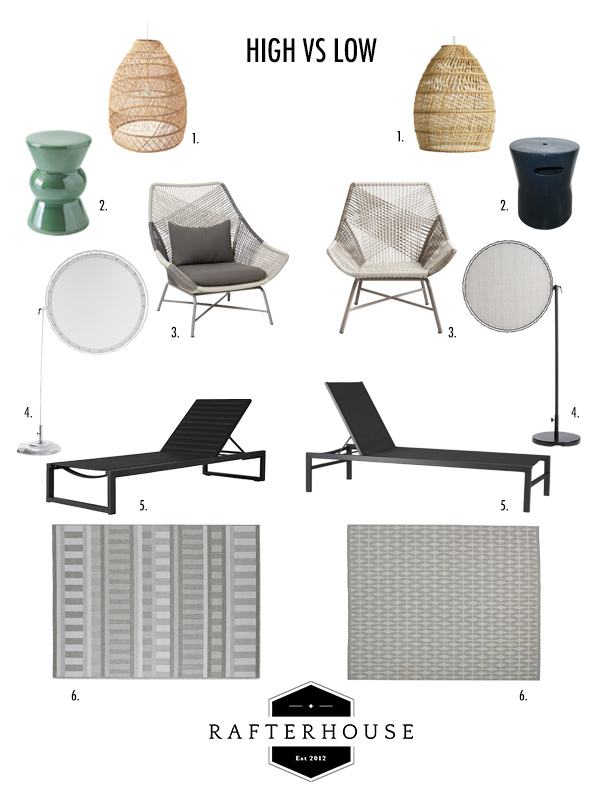 THE HIGH:
Woven Pendant $358 / 2. Side Table $458 / 3. Side Chair $749 / 4. Umbrella $999 / 5. Chaise $995 / 6. Area Rug $695
THE LOW:
1. Woven Pendant $69.99 / 2. Side Table $69 / 3. Side Chair $199 / 4. Umbrella $379 / 5. Chaise $299 / 6. Area Rug $299
What great cost savings, right? Now you have new ideas and options to get your last minute items for your Fourth of July party or plan ahead for Labor Day weekend festivities.
Happy Shopping!
SAS