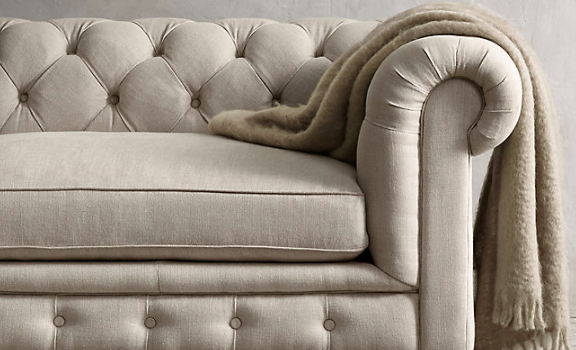 In this week's High vs Low, I'm showing popular living room products that can be a splurge or can be cost savers. These items are all very similar in style and design. However, if you're on a budget these cost effective items will still provide a great look to give a well curated design.
A lot of the items are huge cost savings. Sure, you might be compromising some of more sleek, modern design elements to select a more cost effective piece. Then again, in a lot of ways the details are sometimes small and not as noticeable. One of the bigger ticket items is the higher priced sofa. Now, if you're looking for a great piece to invest in, then I would recommend purchasing a higher quality sofa since you'll be sitting in it a lot.  In most cases, it's generally a rule of thumb, of what you pay for is what you get. Although, if you're looking to fill a room and just want something nice, the low version is a nice compromise. Take a look for yourself!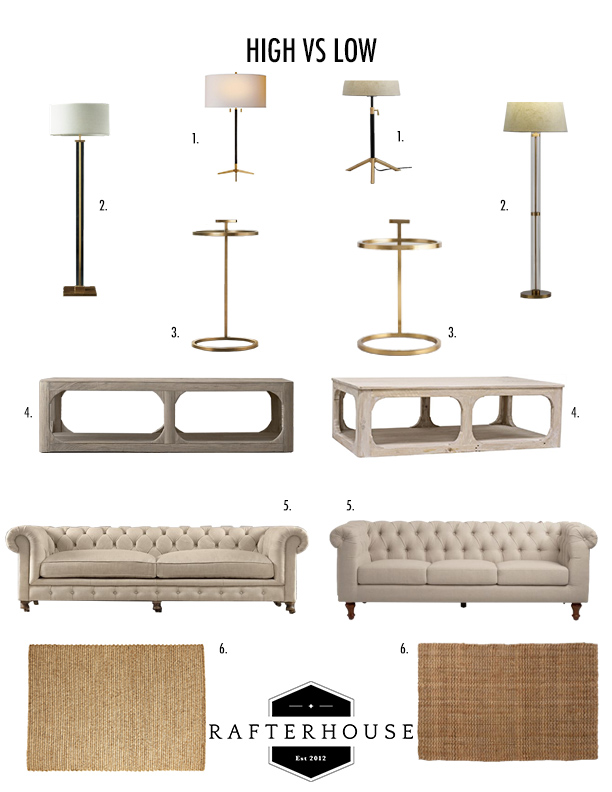 High:
1. Table Lamp $399 2.Floor Lamp $925 3. Side Table $395 4. Coffee Table $1,995 5. Sofa 7′ $4,295 6. Area Rug 8×10 $1,998
Low:
Table Lamp $59.99 2. Floor Lamp $149.99 3. Side Table $149.99 4. Coffee Table $1508 5. Sofa $749.99 6. Area Rug 8×10 $269.99
There are some big cost differences, right!? I love mixing high and low items pieces. A lot of the time it allows for me to purchase more items when I'm in a tight budget. It also provides more room to buy nicer accessories to dress up the lower priced pieces.
Happy shopping!
SAS