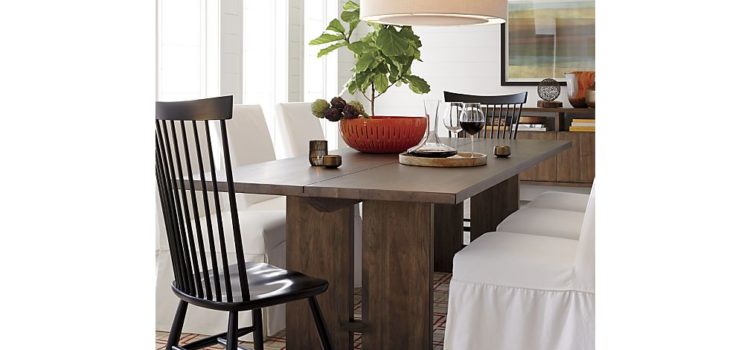 In this week's High vs Low, I have sourced some classic traditional items to curate a dining room space. These dining room products are very similar in style, size and color. However, when looking at the items, there are subtle differences such as texture and shape.
In the high price pieces, you'll notice the shapes to be more structured while being refined. Another difference to the high price items is that the products are more textured while providing more detail to them. The high list items are gorgeous, but it's the price that can be hard to deal with while shopping on a budget.  The "B" word stinks doesn't it? Therefore, next to the high is the low priced section. You'll see very similar styles with minor tweaks to the products. However, the cost savings could be well worth it. Take a look below to see what I'm referring to, as well as the prices and links to each item to avoid breaking the bank!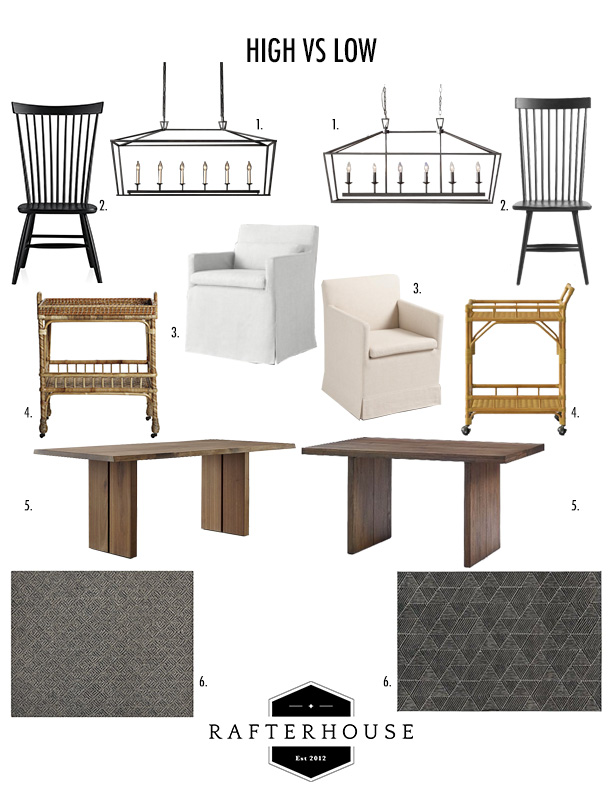 High
Area rug 6'x9′ $699 2. Dining Table $1,799 3. Wood Dining Chair $329 4. Bar Cart $398 5. Upholstered Dining Chair $620 6. Chandelier $1,679
Low
Area Rug 6'7″ x 9'10" $119 2. Dining Table $899 3. Wood Dining Chair $279.98 set of 2 4. Bar Cart $149.99 5. Upholstered Dining Chair $229.99 6. Chandelier  $280
It's amazing on how much you can save, right? Especially, the black wooden chairs that provide a huge cost saver if you need 4-6 quantity. I hope you've enjoyed seeing the comparisons side by side.
Happy shopping!
SAS