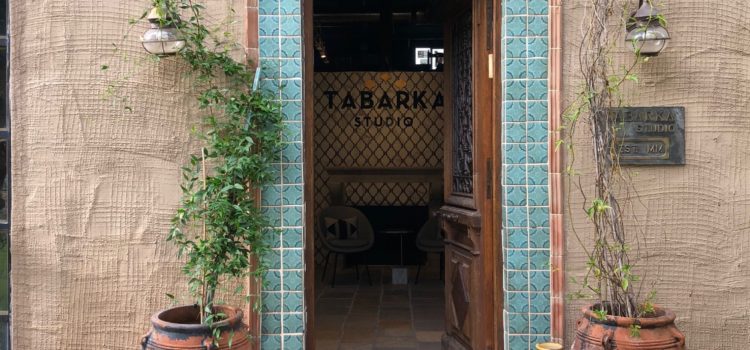 A few weeks ago we got the chance to visit one of our favorite tile vendors, Tabarka Studio. They not only showed us all of their gorgeous tiles on the showroom but also gave us a private tour of their factory.
Tabarka Studio has been handcrafting terracotta tiles for a little under two decades. Their custom tiles are absolutely stunning! Each tile gets it's own hand painted application, so no tiles identical. Tabarka Studio has a showroom in Scottsdale, Arizona along with a showroom in Los Angeles, California. We toured their Scottsdale location and could not believe that behind their amazing showroom is their factory where they hand paint every single tile, place them in their huge kilns, preps the orders and ships them out to projects.
Scroll down to view pictures of the their beautiful showroom and images behind the scenes tour of their factory.
–
Located in the Scottsdale airpark area, their showroom is nestled in between airplanes and other design related businesses. It's even gorgeous walking up to their showroom.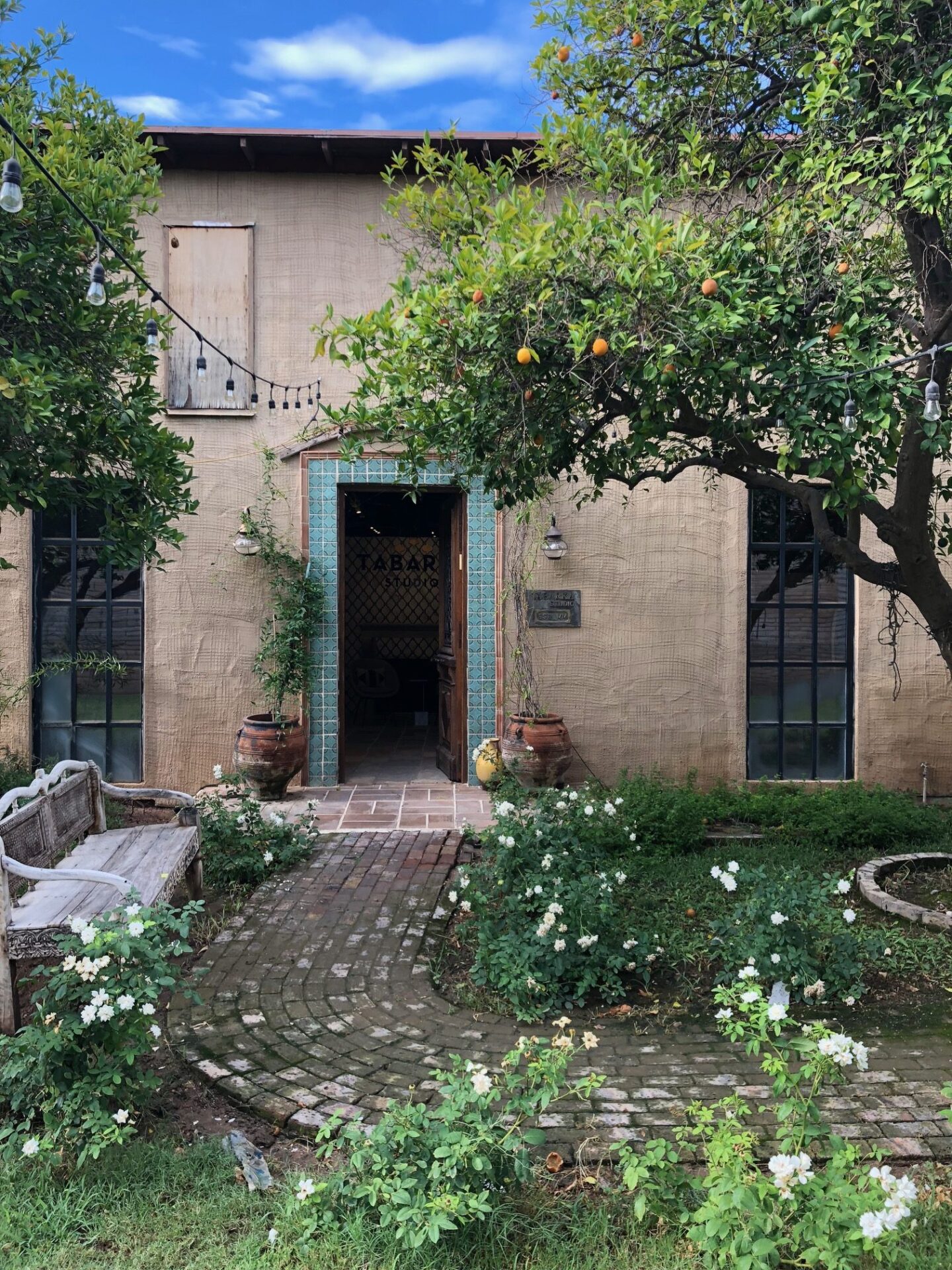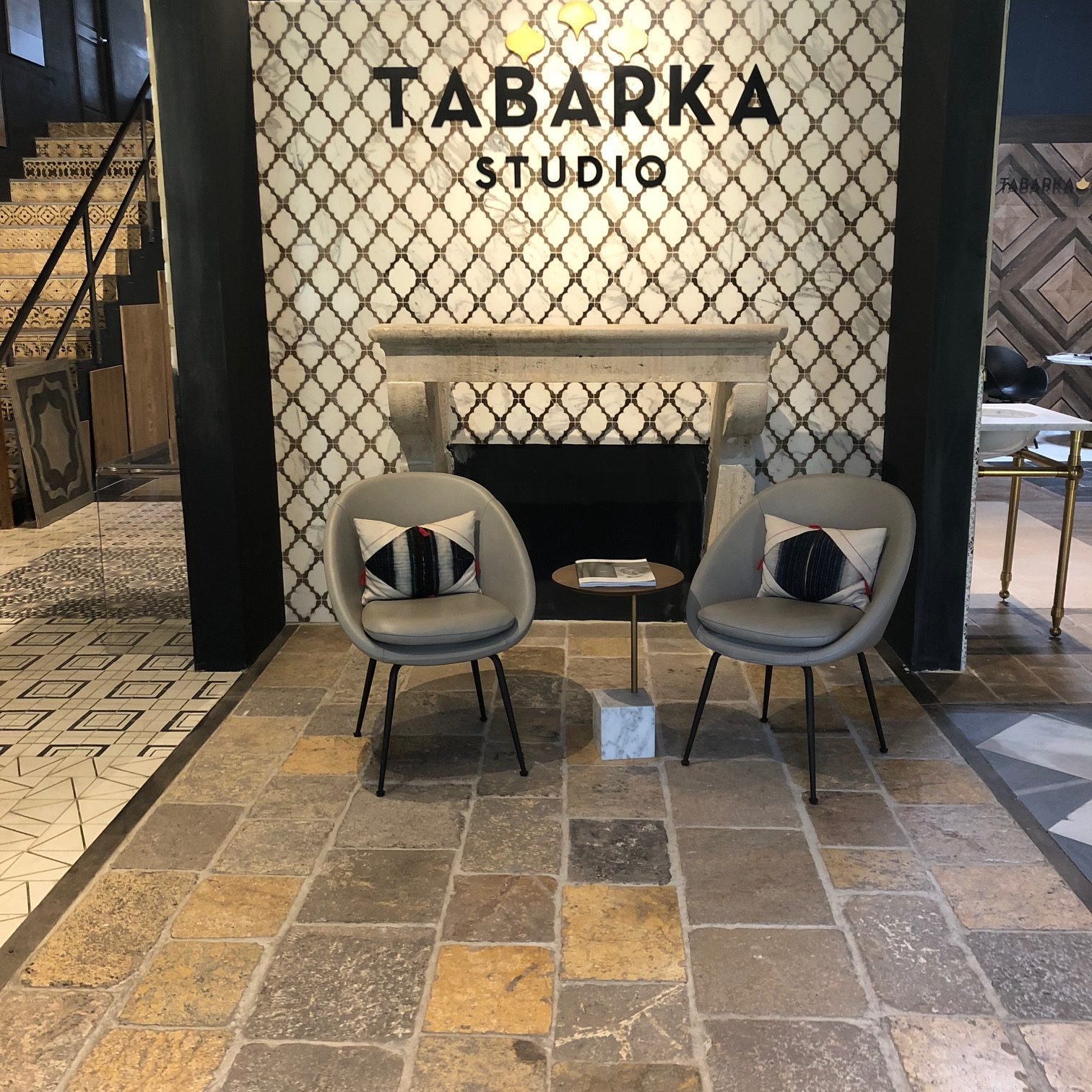 Throughout their showroom they have installed different vignettes. Each one bringing endless of inspiration and for me, tons of thoughts/planning of where I could use each tile in every project!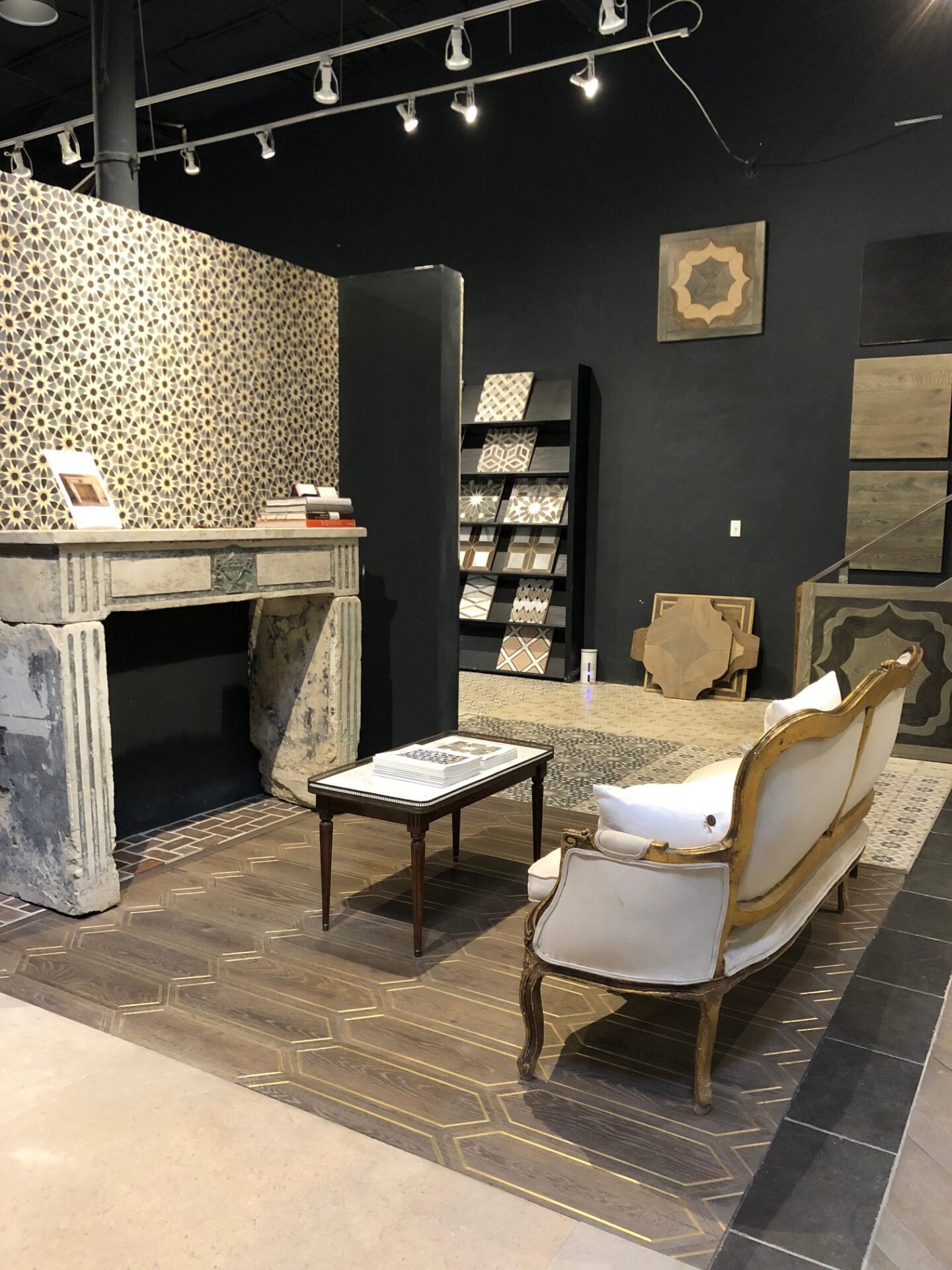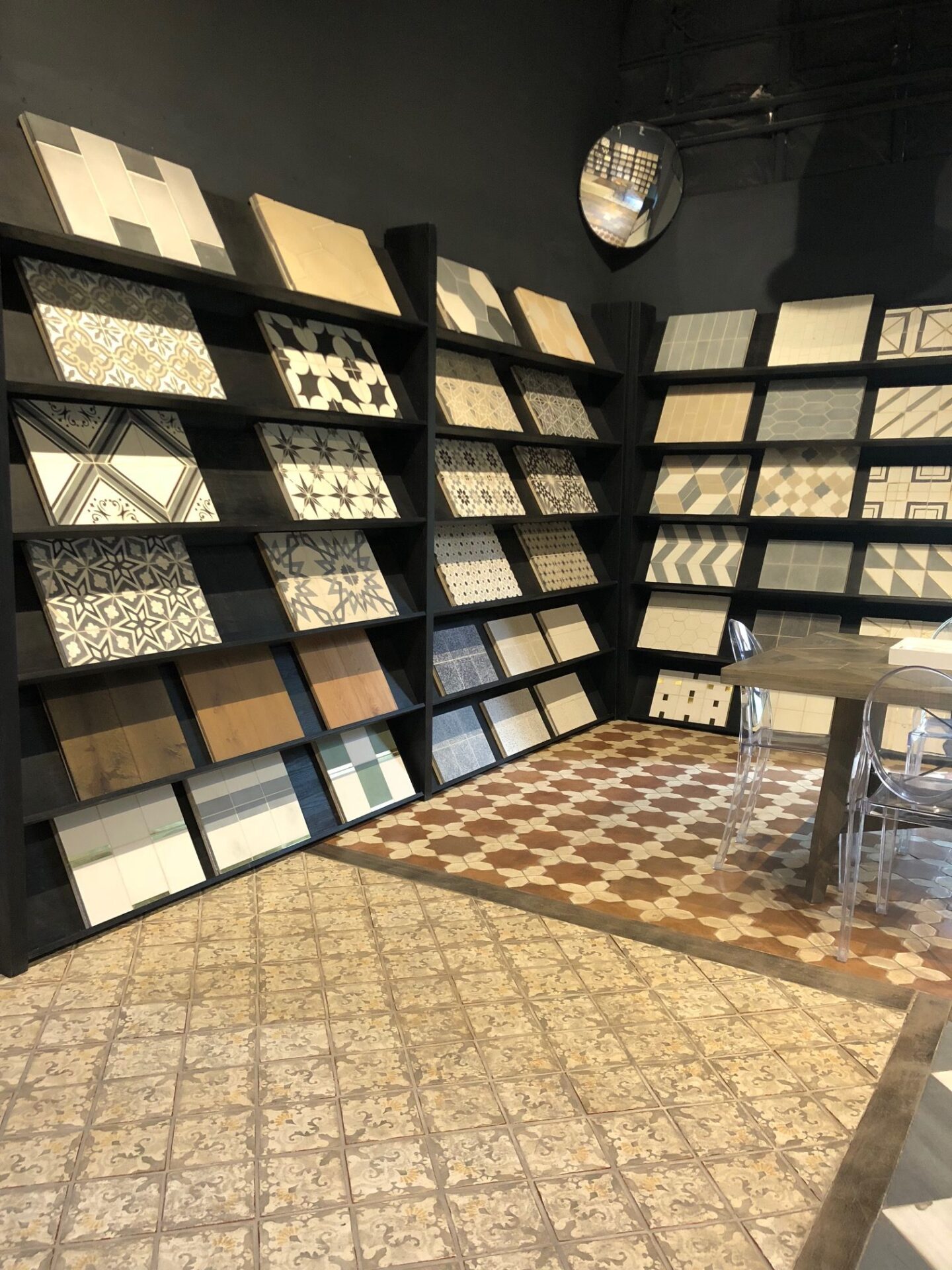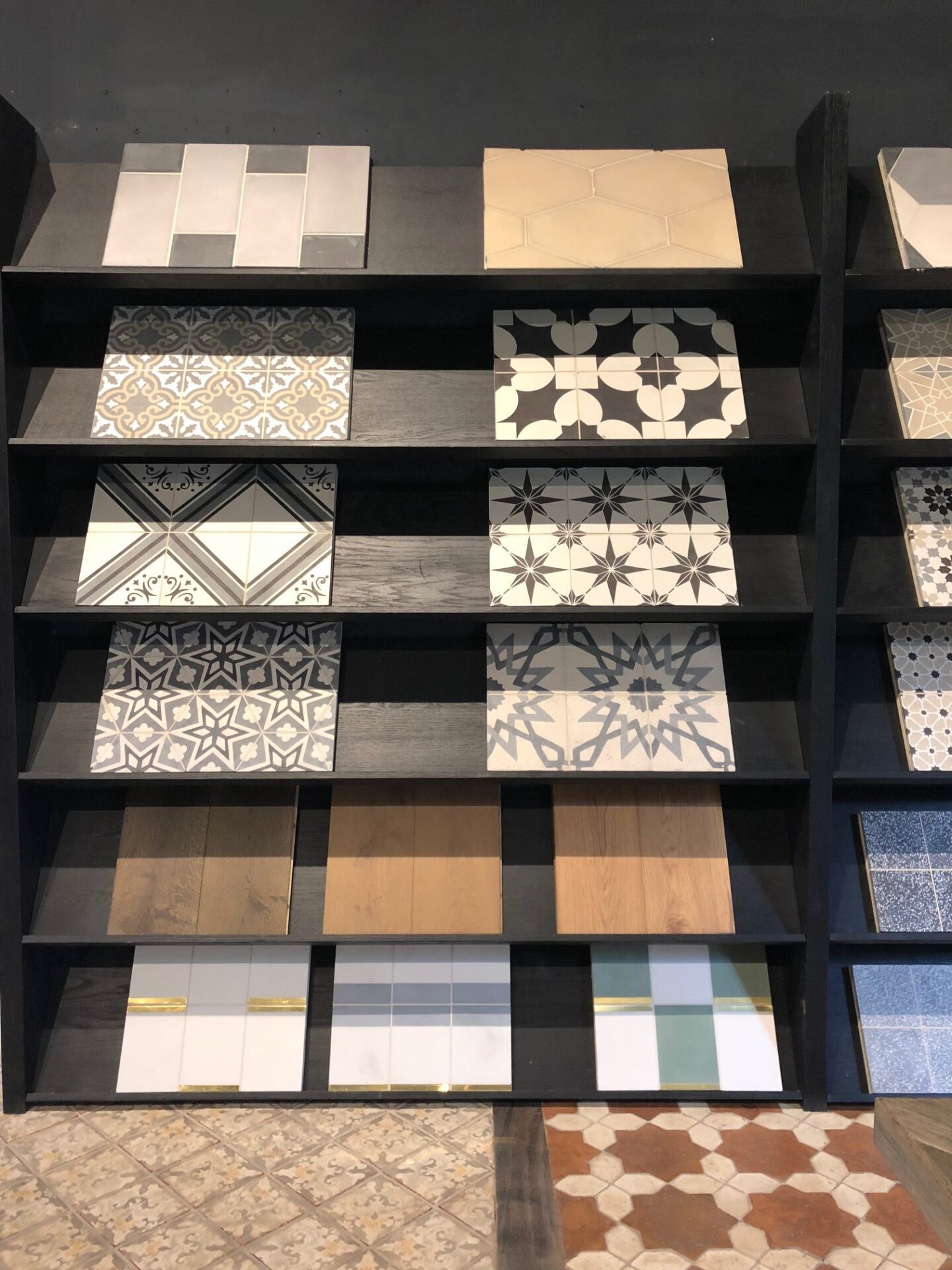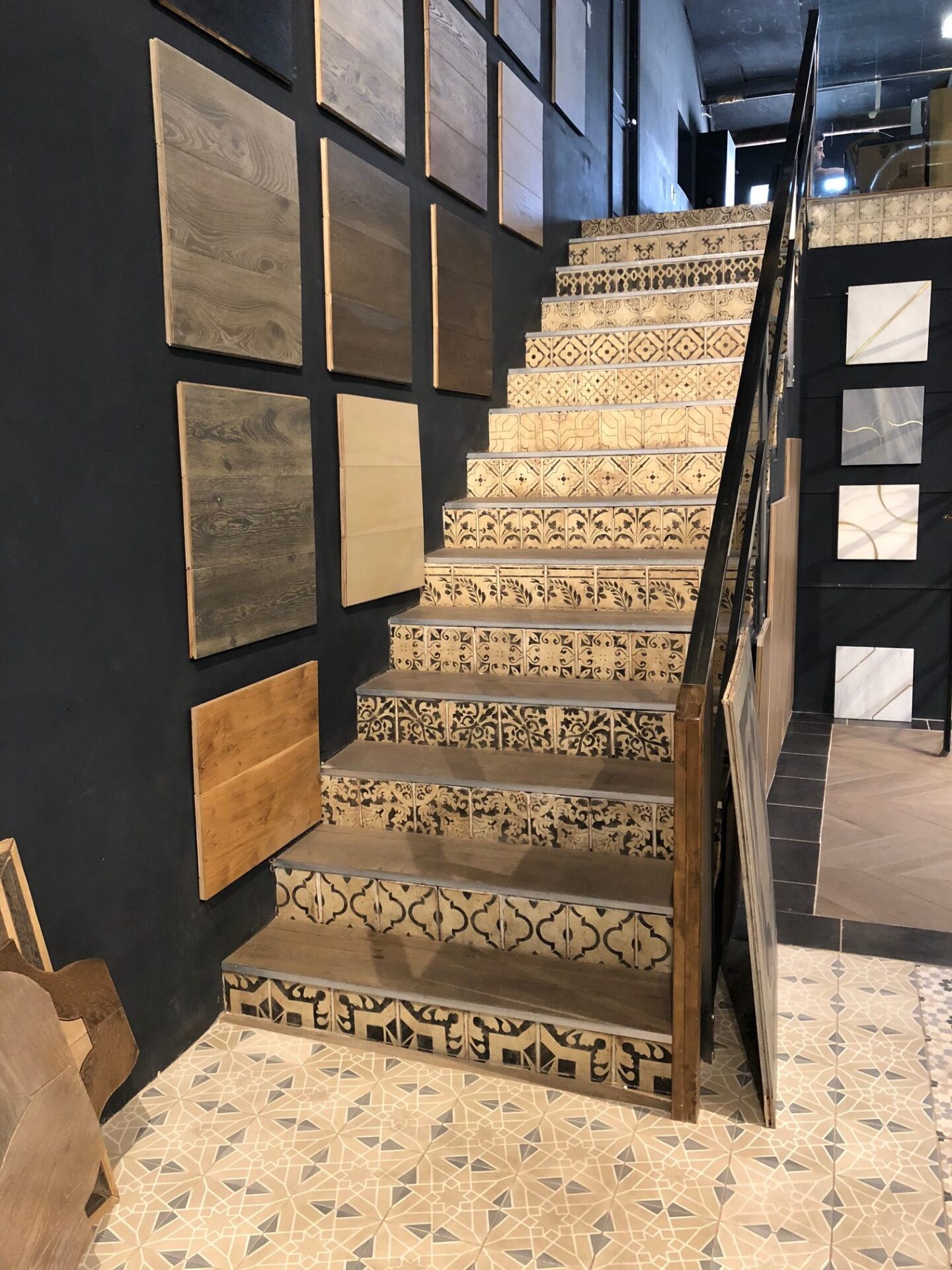 Just behind their showroom, is their factory. They bring the tile bisque up from Mexico.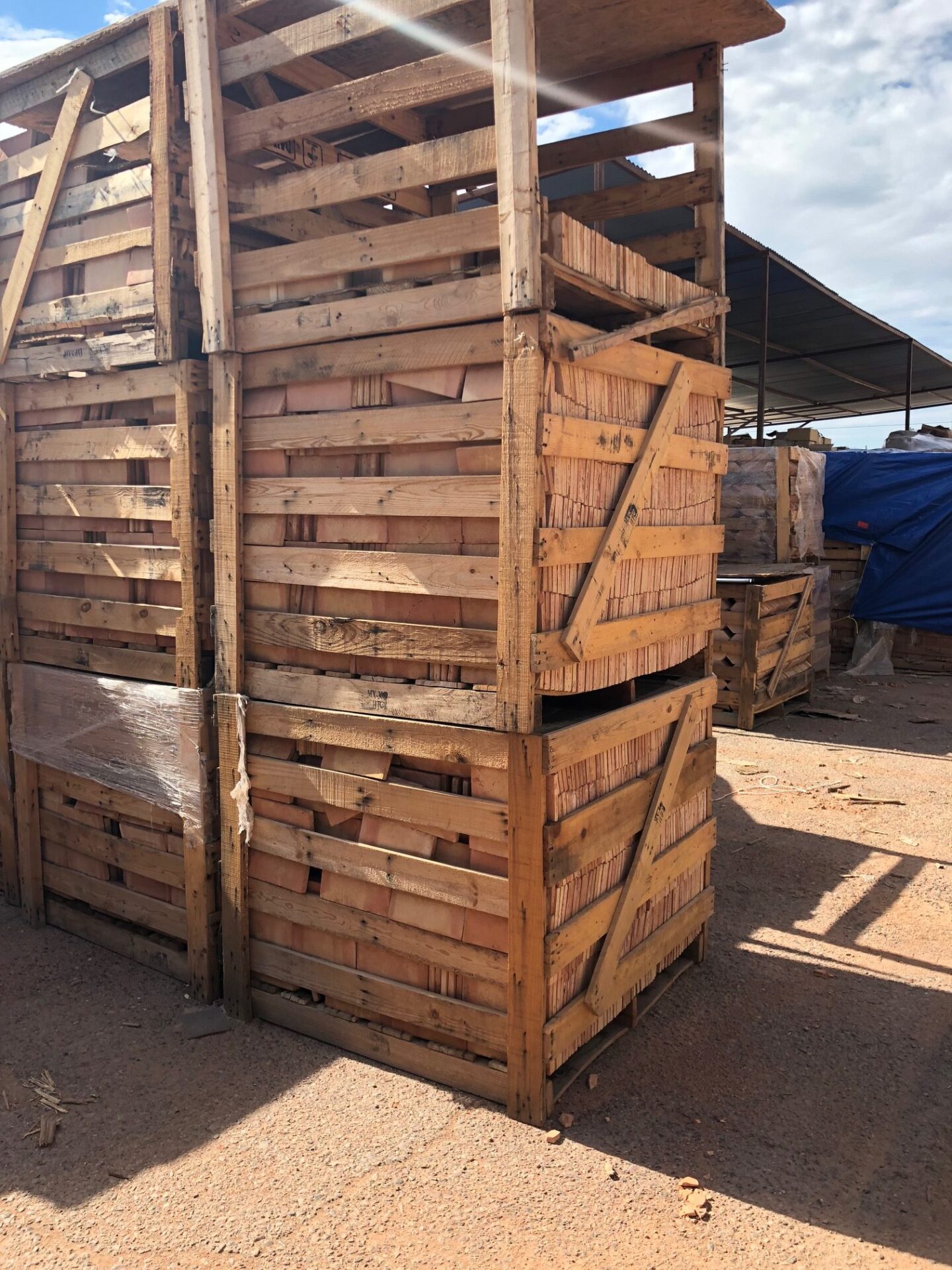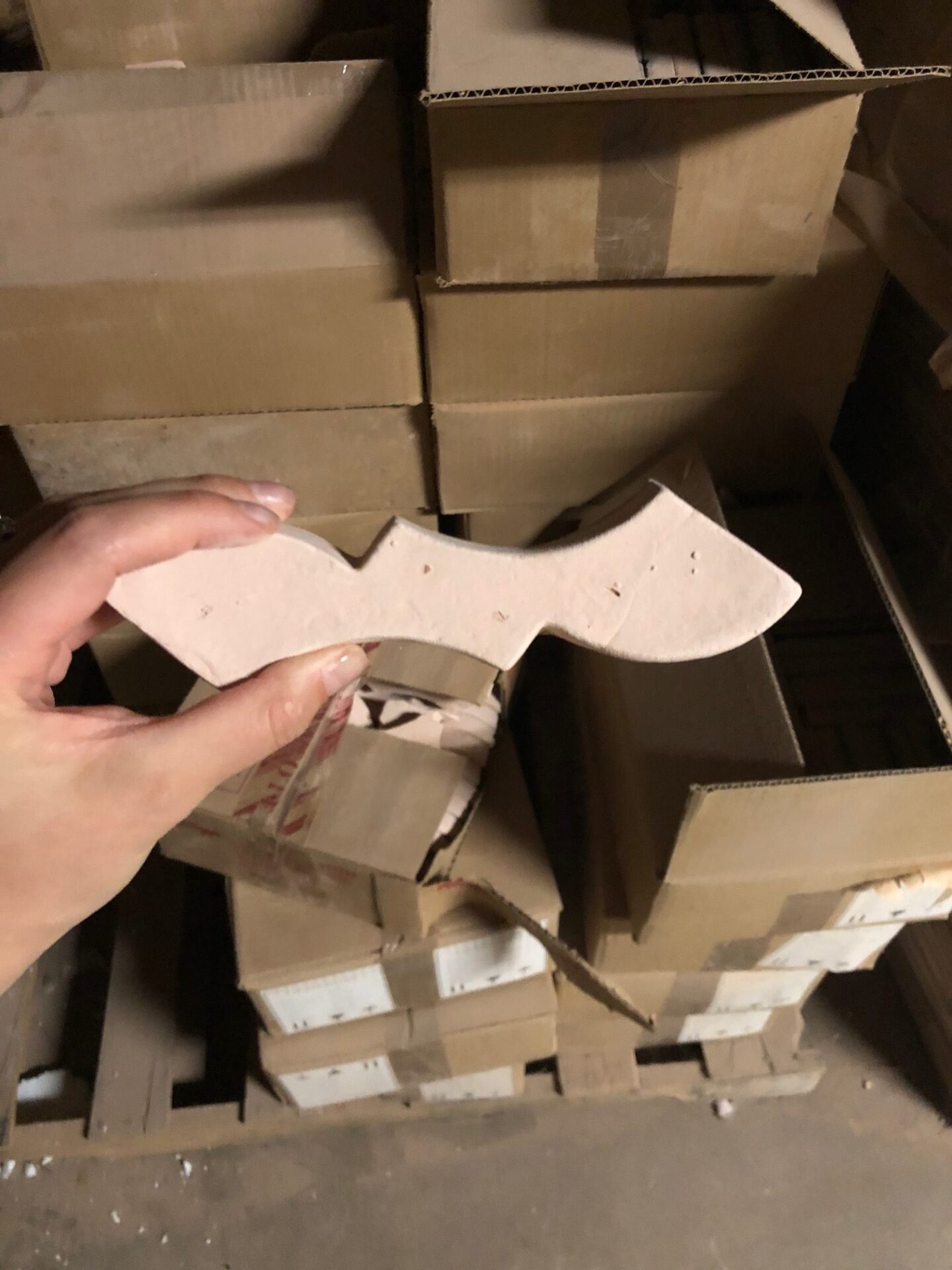 Each tile is then painted with their color, Lavan. Lavan is their color white before they hand paint each individual tile.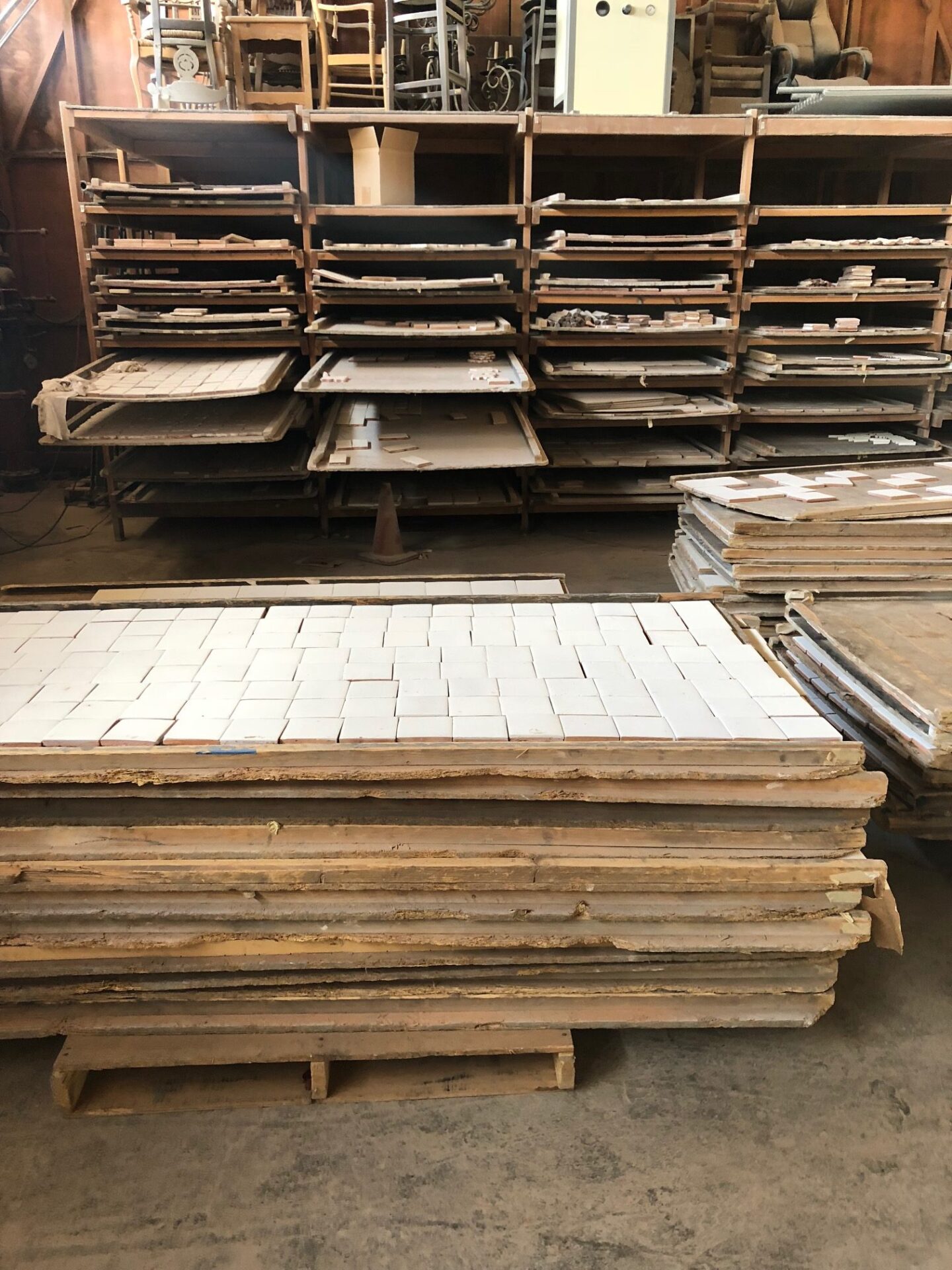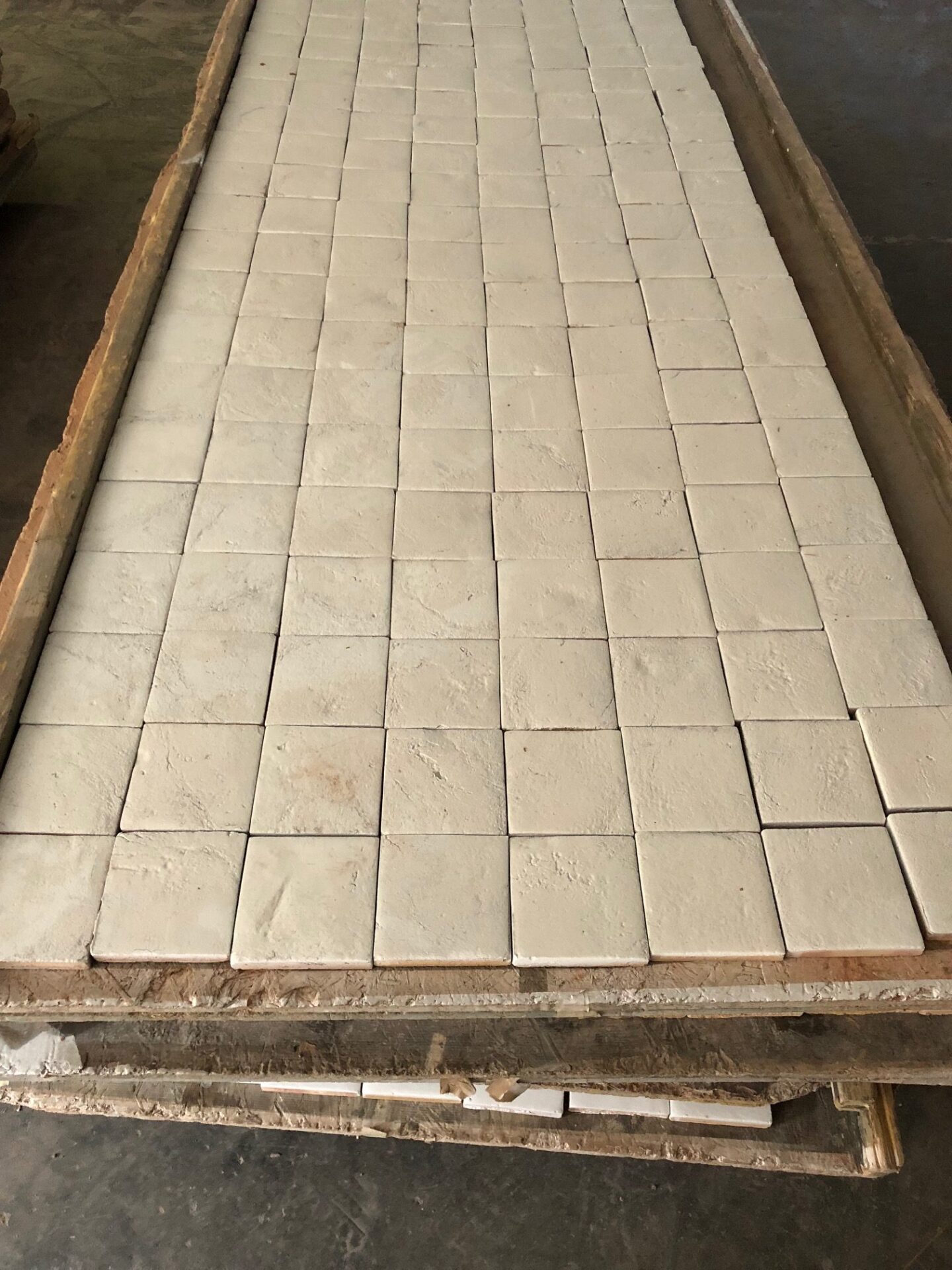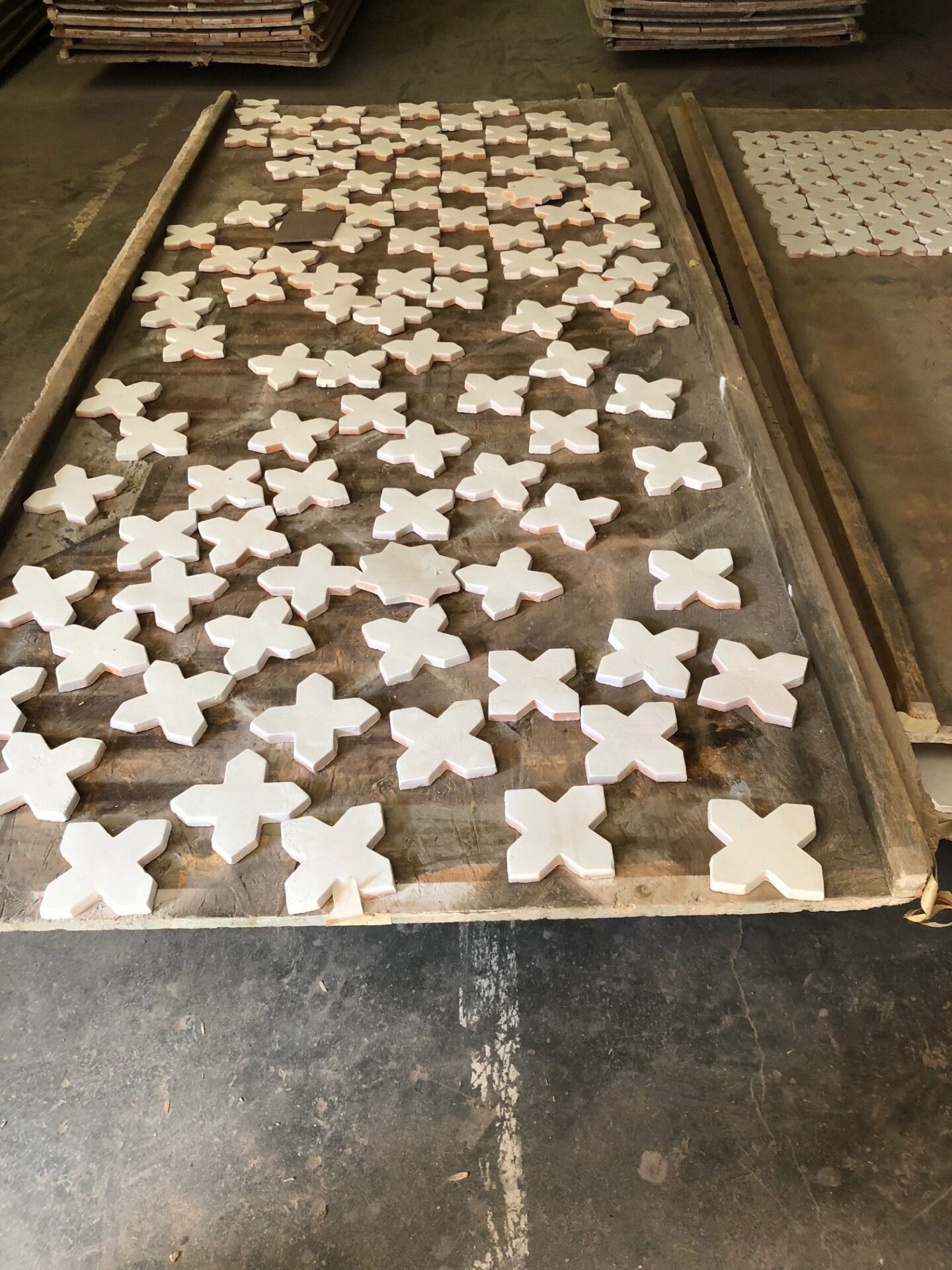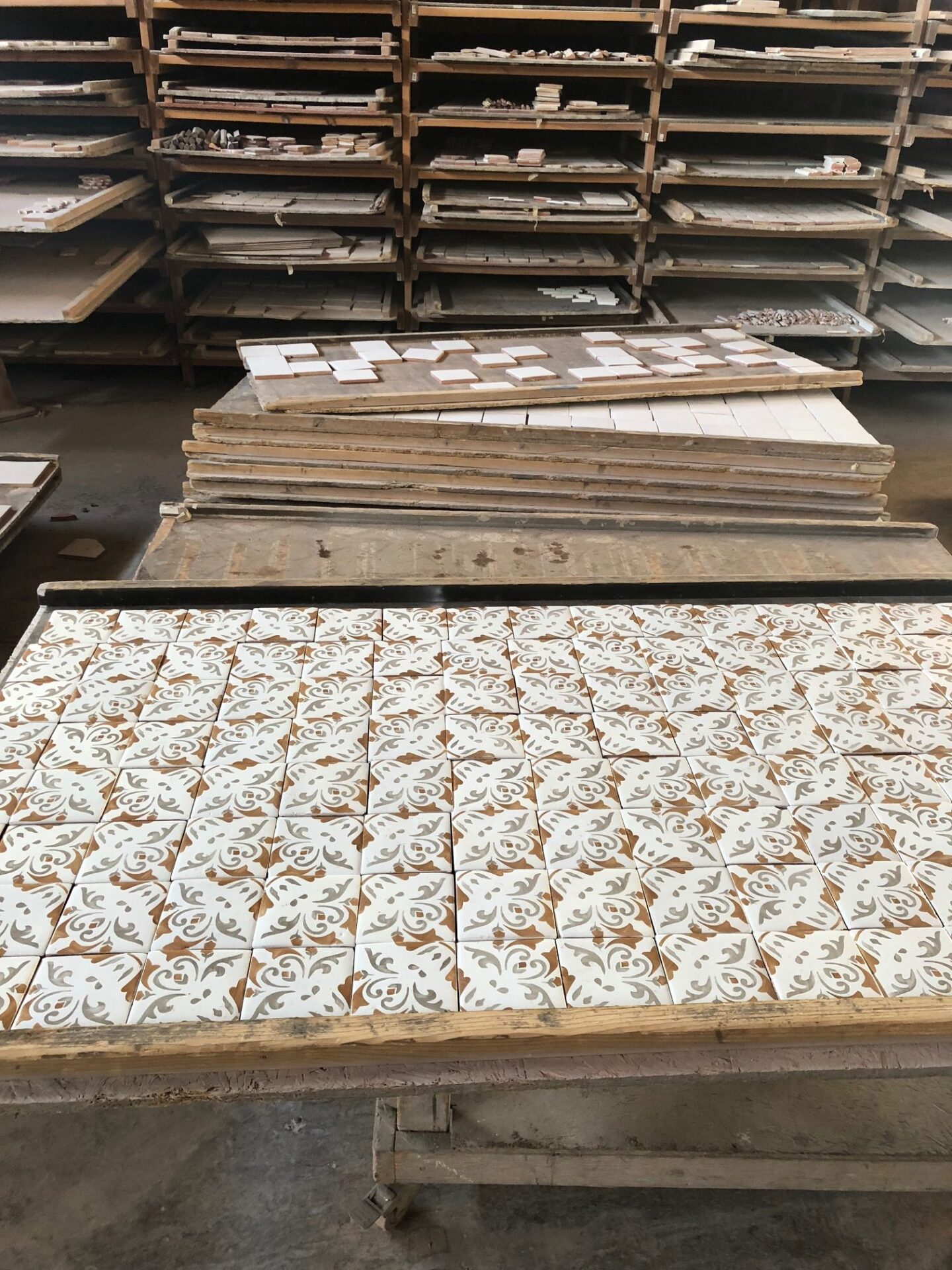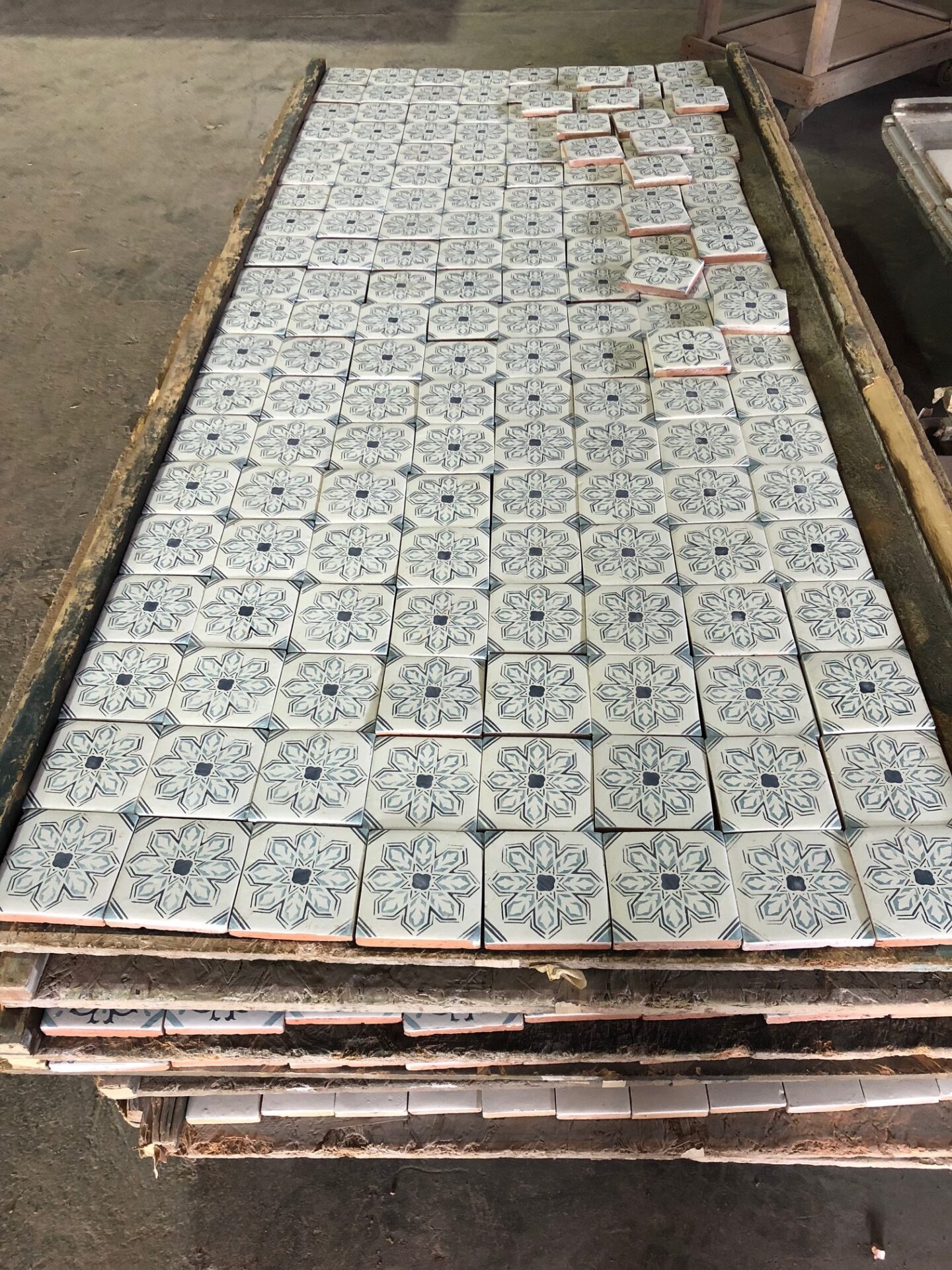 Once the tiles are hand painted they get hand placed on the kiln racks.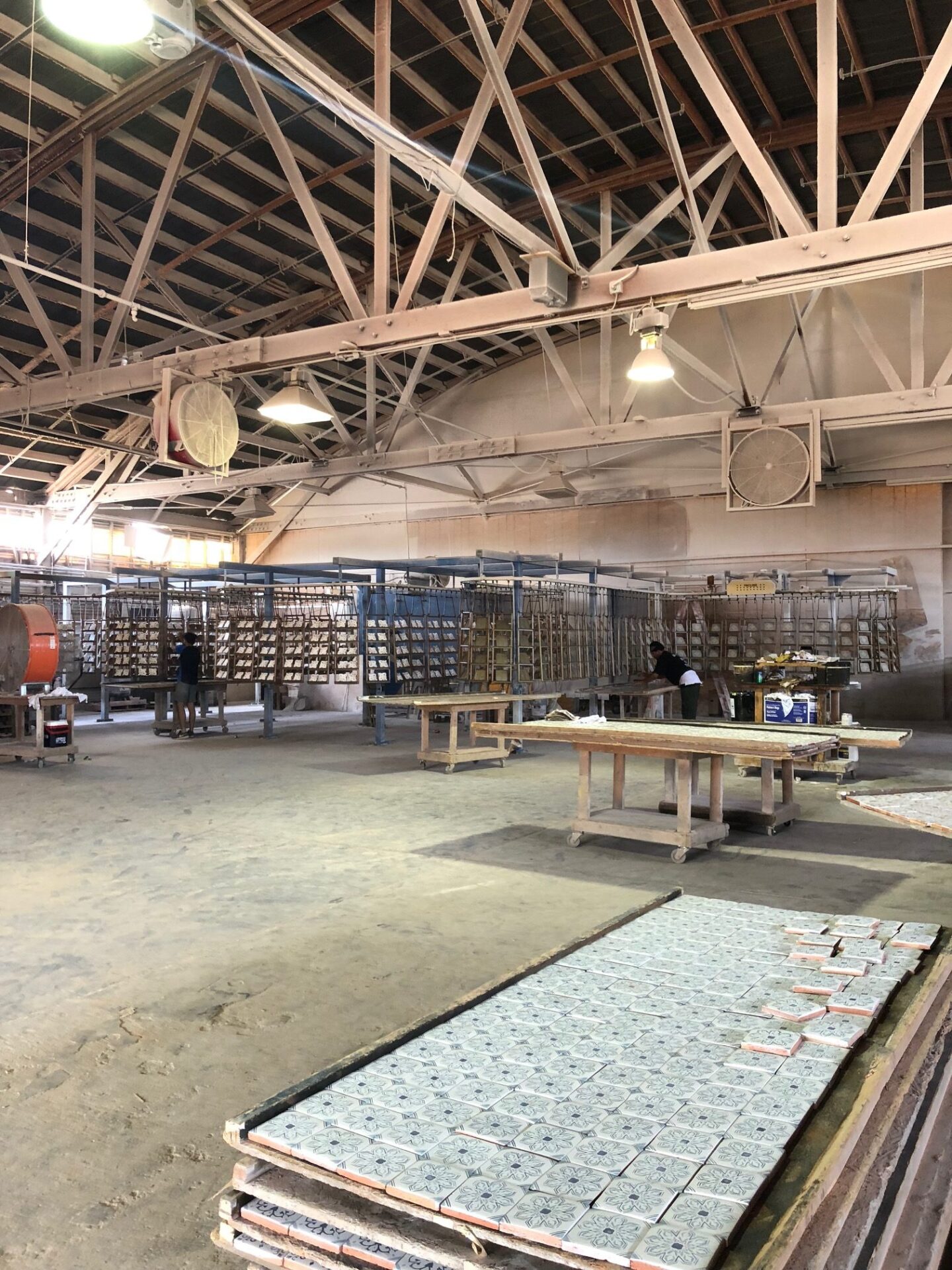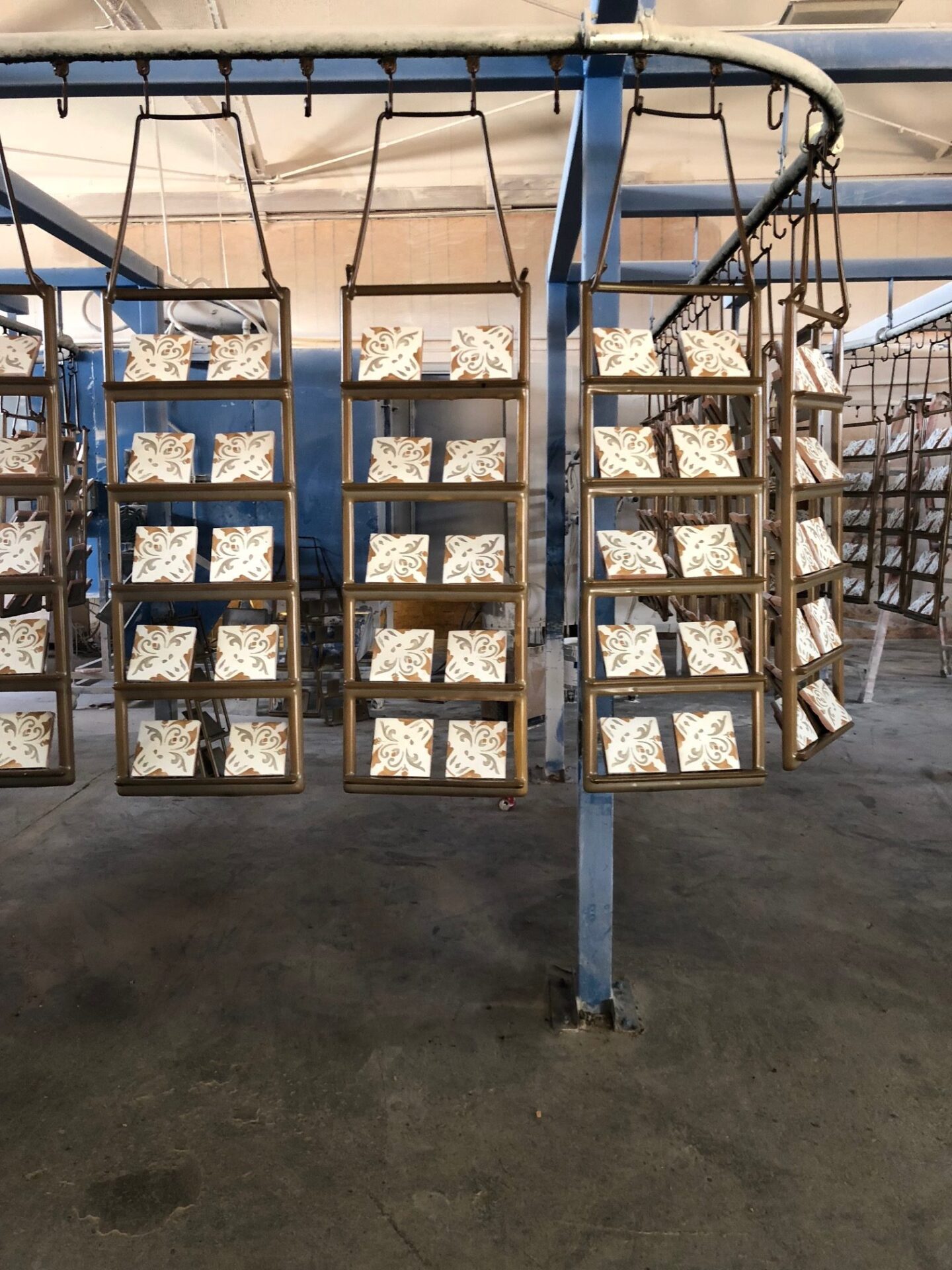 Inside this big blue structure is their kiln! It's huge.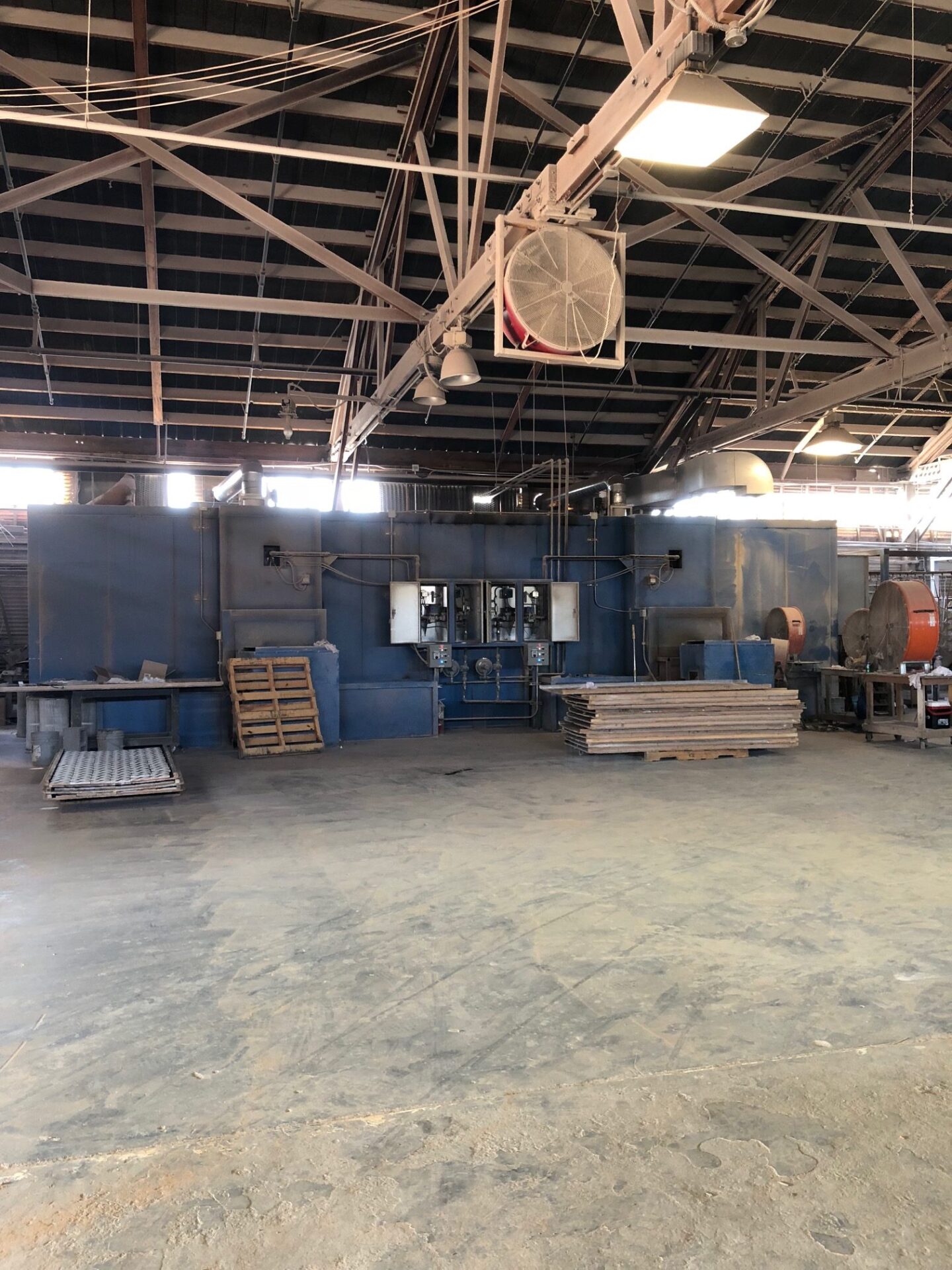 After the tiles are done with the firing process, they begin the packaging stage for orders to get sent out.
It was amazing seeing all of the processes and work that goes into these gorgeous tiles. It's even cooler that it's all happening here in our home state. We're going to be using their 6×6 Paris Metro 1 terracotta tile for our latest spec home. We can't wait to get them installed!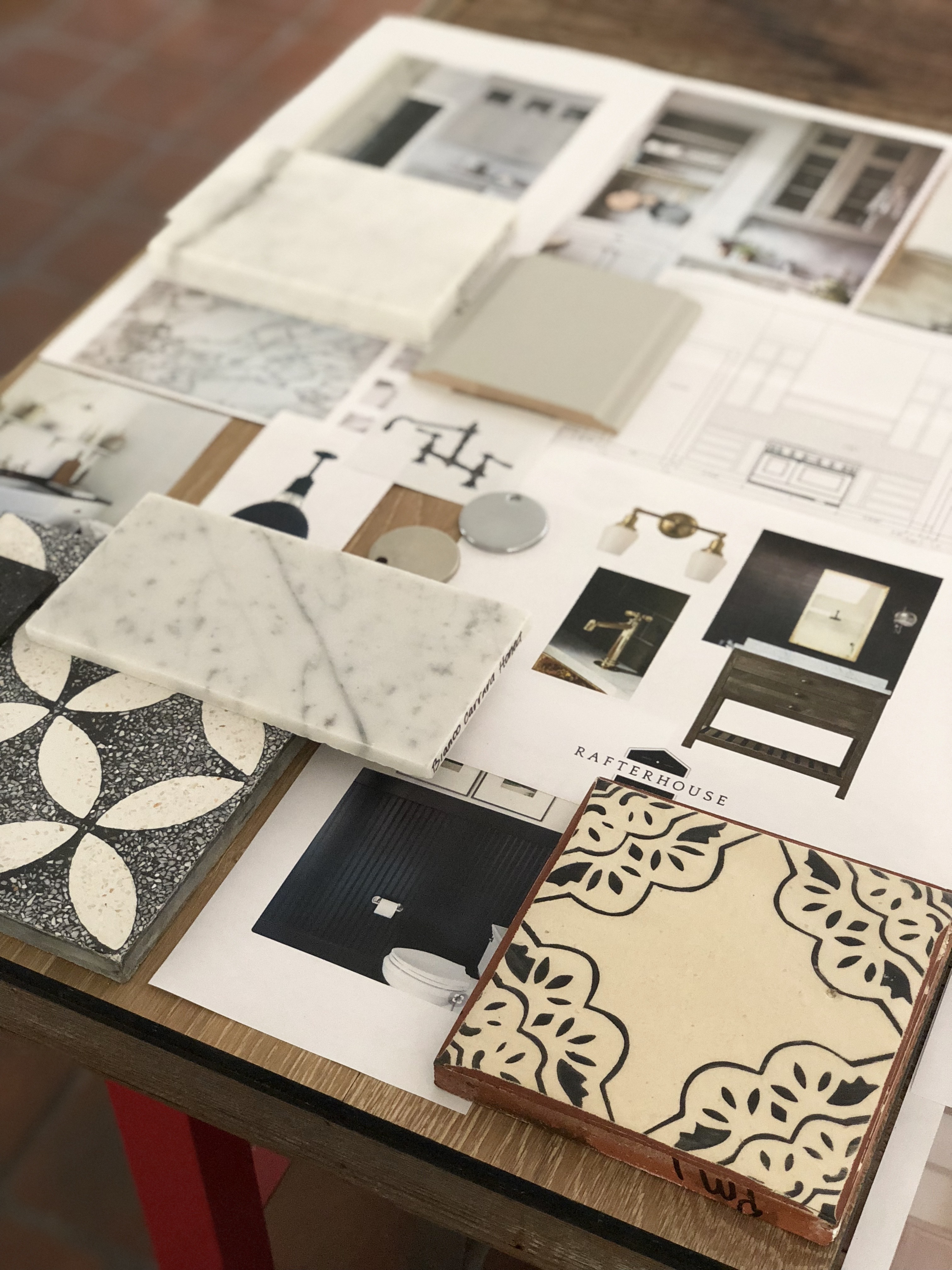 Check out Tabarka Studio's website for even more tile and materials – http://tabarkastudio.com/
If you have any specific questions about their tile and product, our rep, Jason Madar can help! He can be reached by calling their Scottsdale Showroom.
Hope you are inspired!
SAS