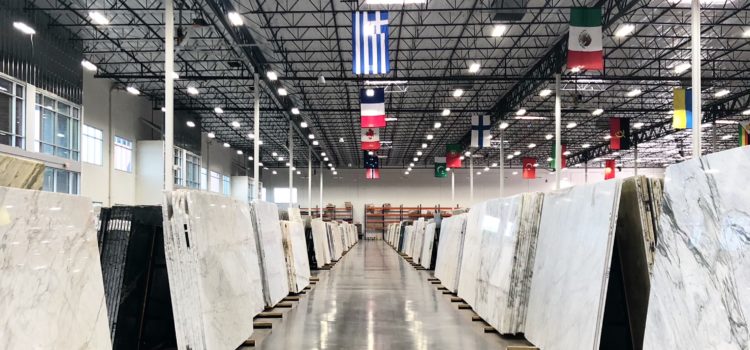 We're finally sharing where we source our slabs for projects. In this blog post you will get to know 3 showrooms and a ton of different slabs that are not your typical cararra marble. I know… carrara marble is definitely a favorite of mine too, but so are some of these… Take a look!
Our top slab source is Arizona Tile & Stone! They consistently have a large amount of selections. Their customer service is fantastic.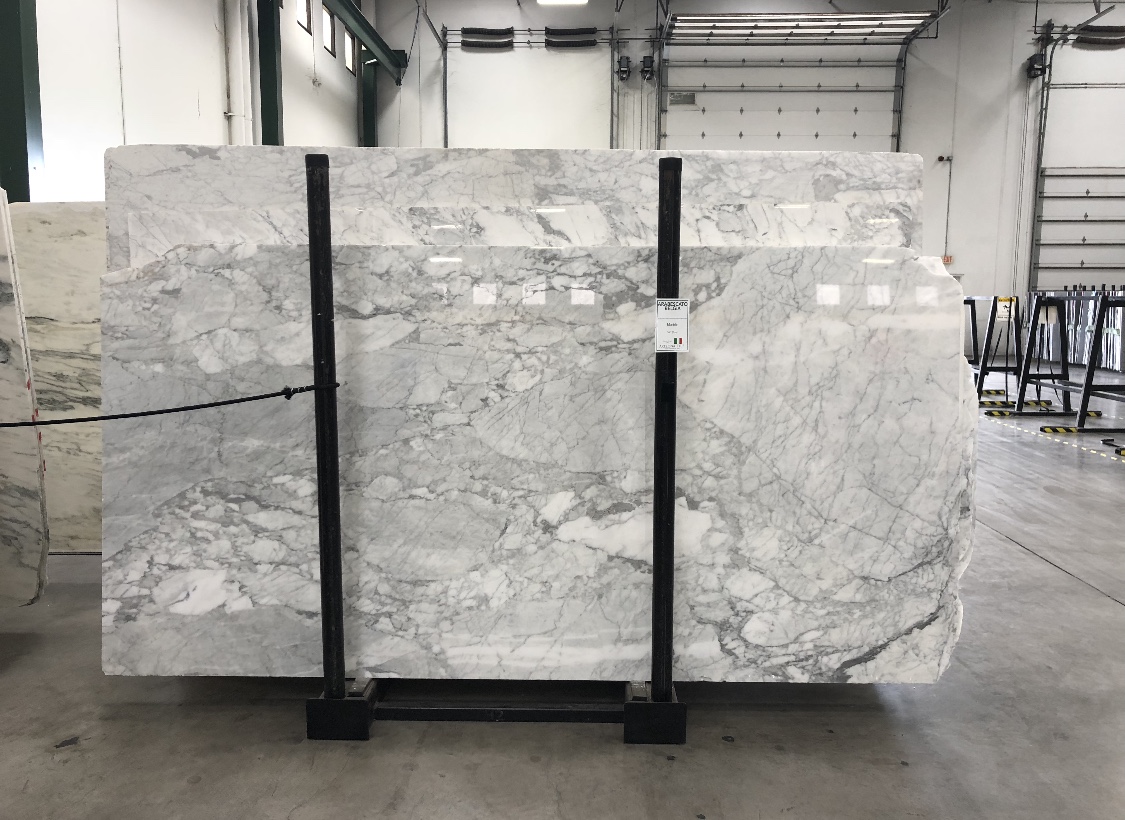 This is a marble slab called, Arabescato. It's one of my favorites!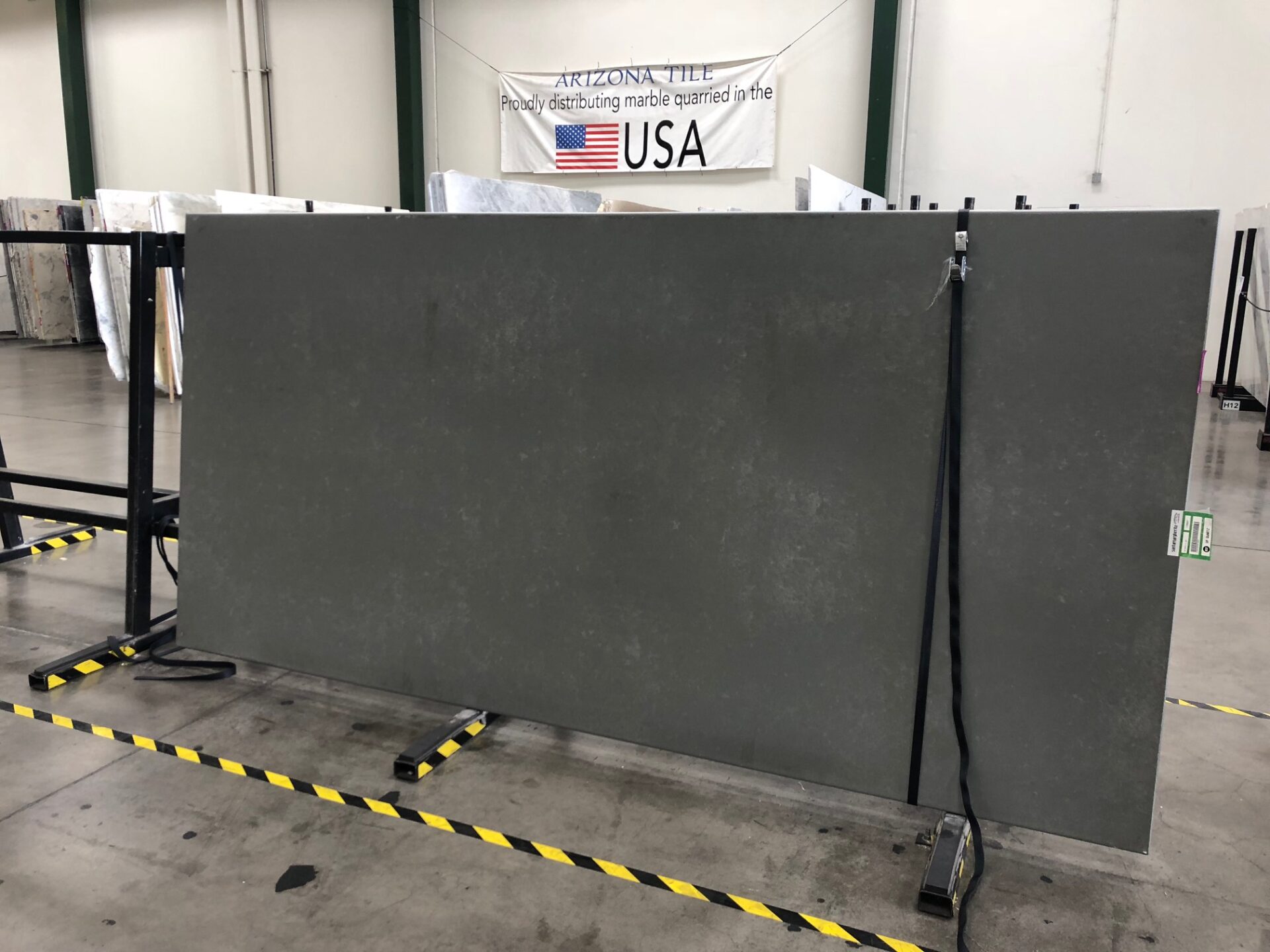 Here is a quartz material called, Metropolis Dark. We've been using a lot of quartz lately and love pairing this with marble.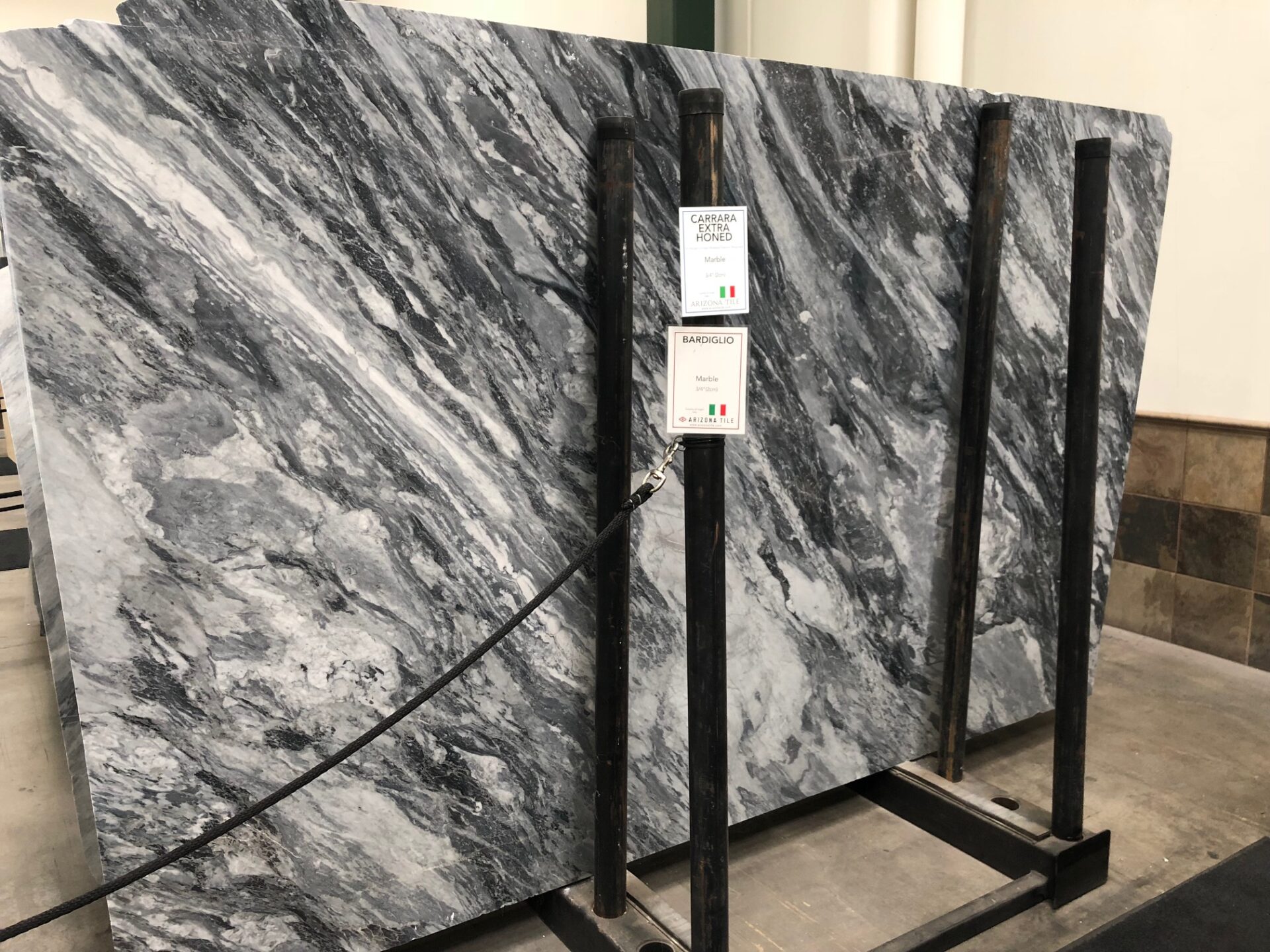 This fun marble is called, Bardiglio. I love the movement in this!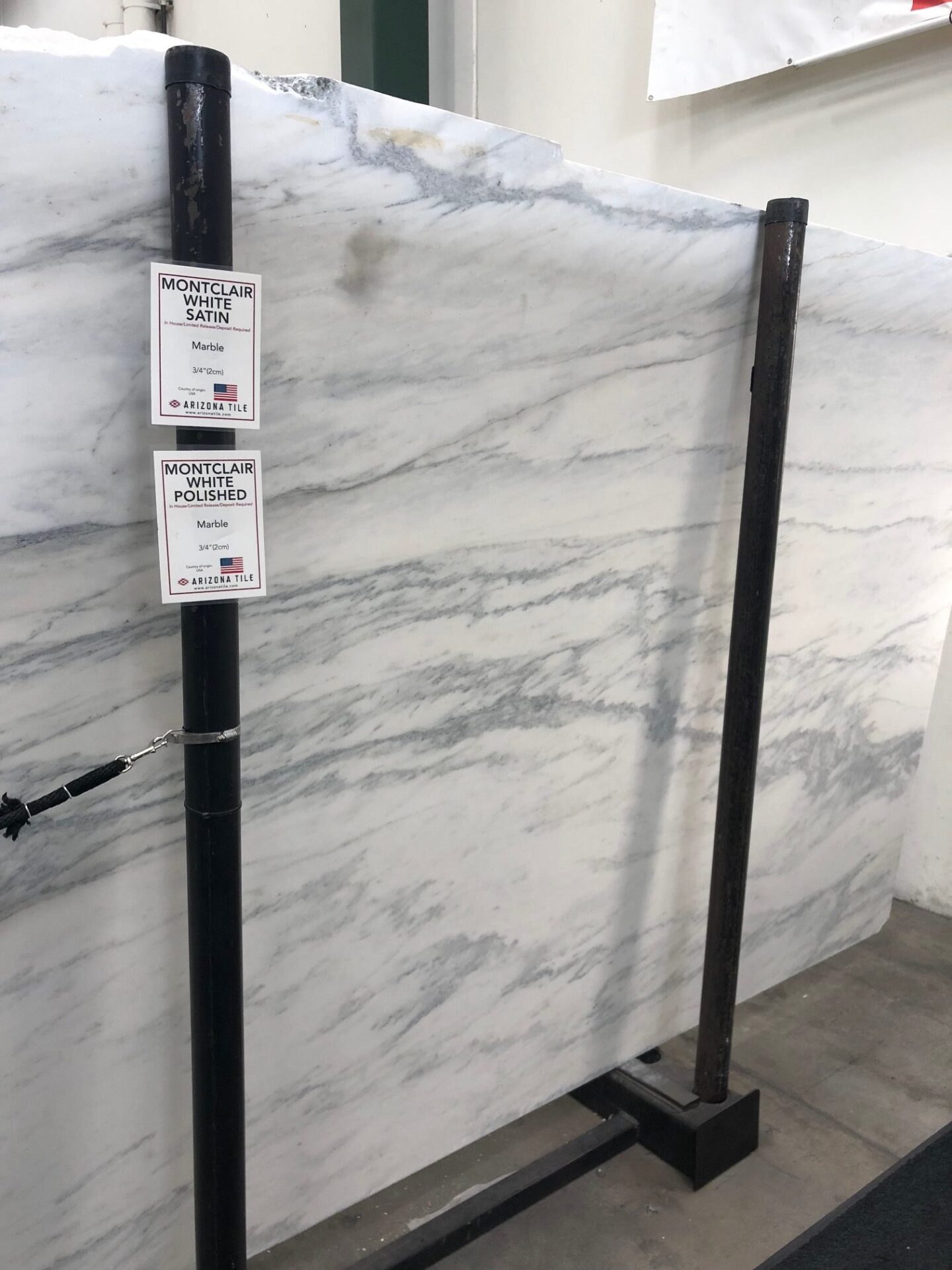 This marble slab is called, Montclair White. It's a great slab with a lot of movement that is also more subtle.
Our second place we shop at is, Cactus Stone.  They also have a great showroom with a lot of beauties. I would say they have more unique slabs than other showrooms. Their customer service is also great. This showroom is the smallest of the three that I am sharing today.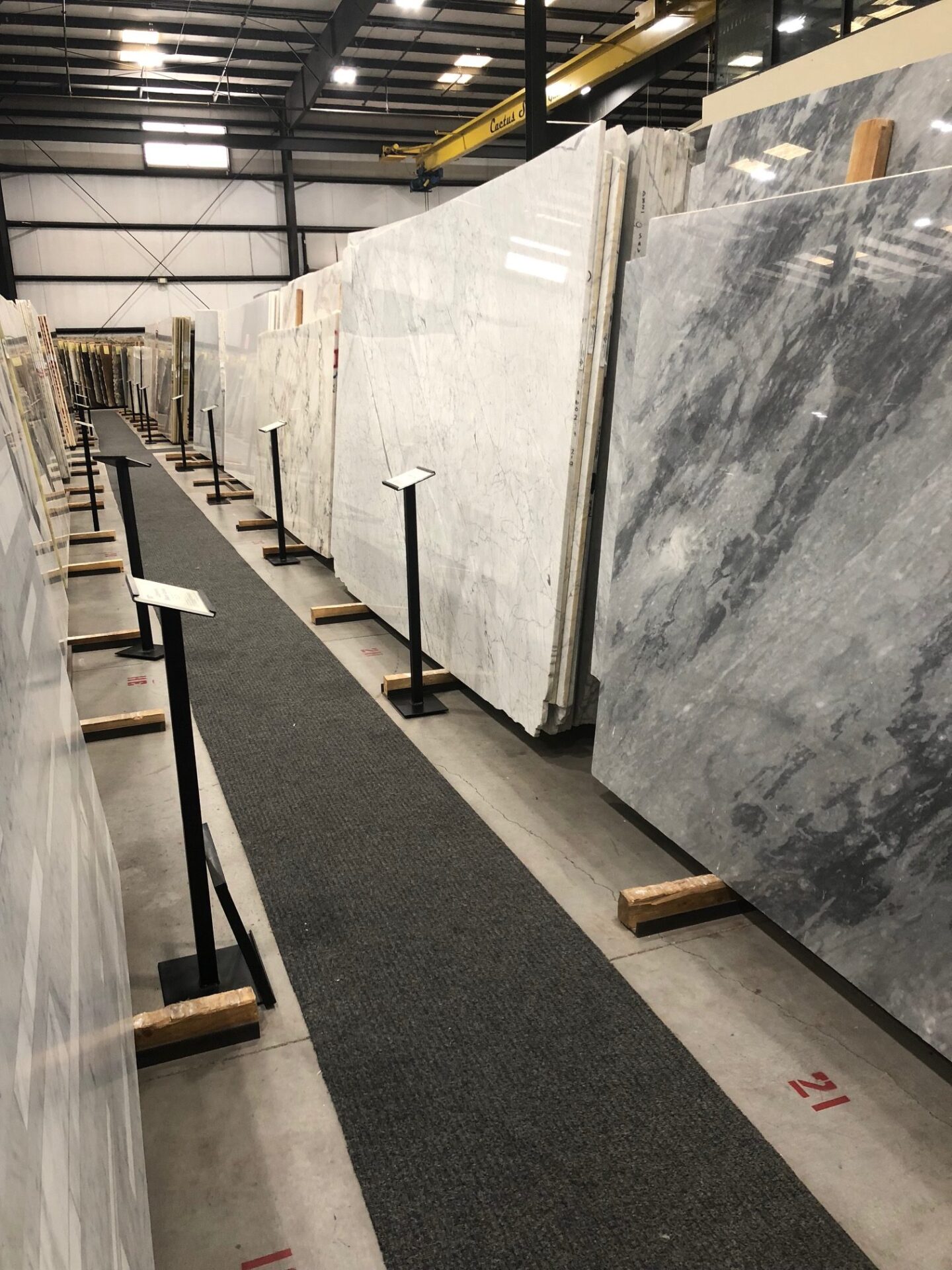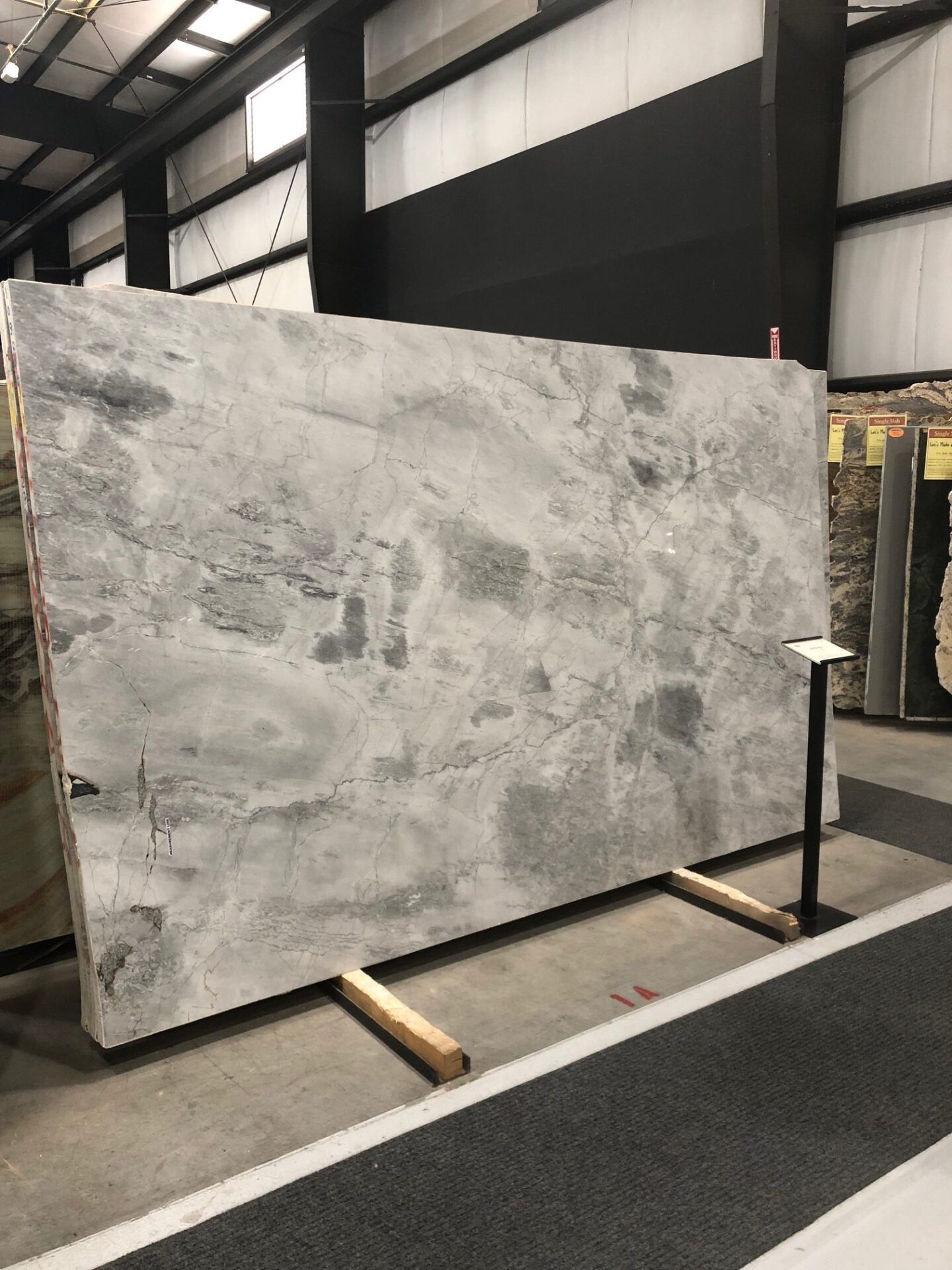 They have gems like this one called, Raffaello. It's a Dolomite material. It's a harder material than marble but softer than granite. This material can still etch just like marble but typically holds up better.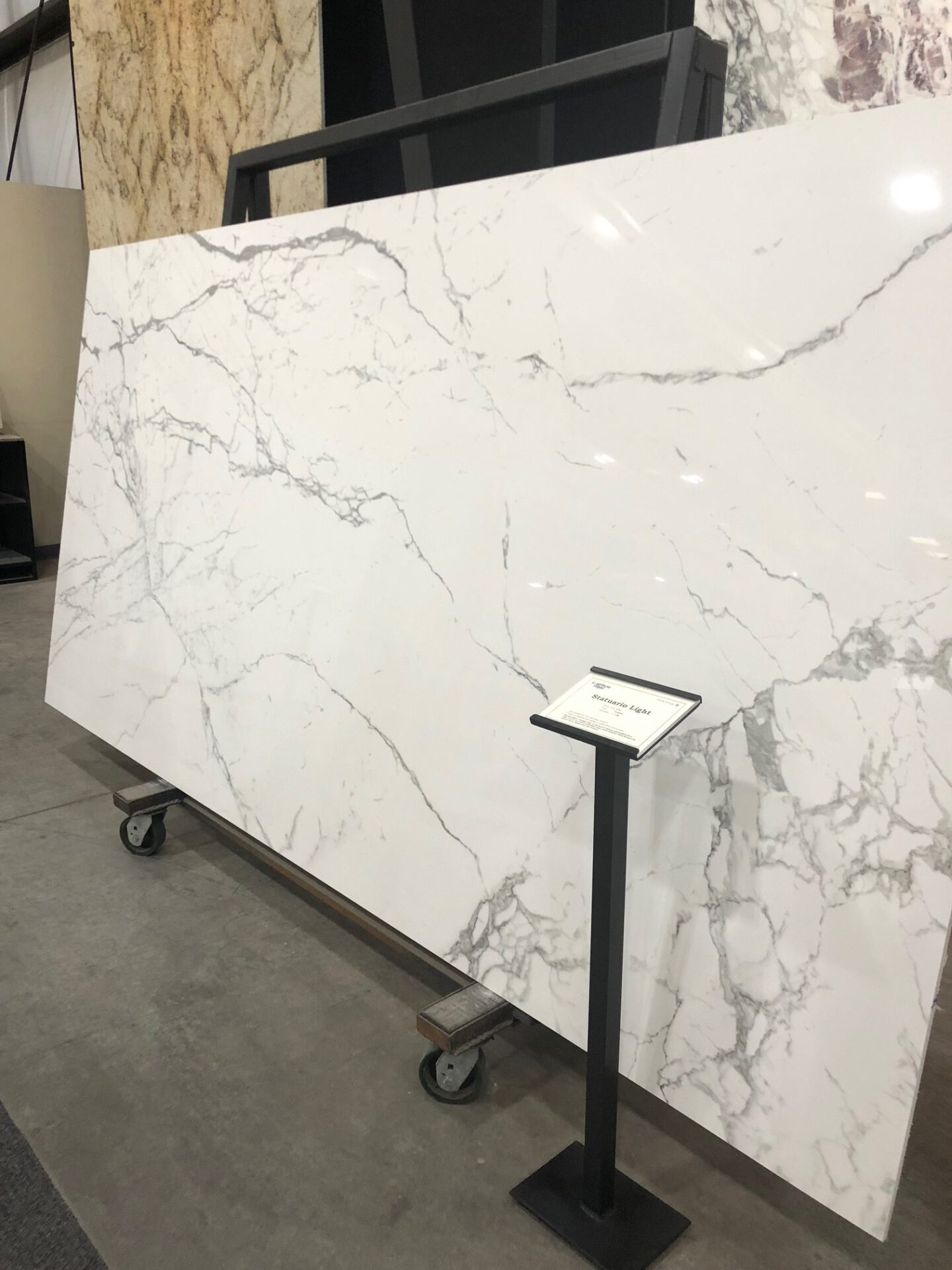 Marble or porcelain? It's a porcelain slab! This one is called, Statuario Light. I want to say it is more cost effective than quartz. However, your fabricator will probably charge more because it's a more difficult material to cut and fabricate. Although, if you're really wanting to stay away from a natural marble stone then this is a great option along with quartz.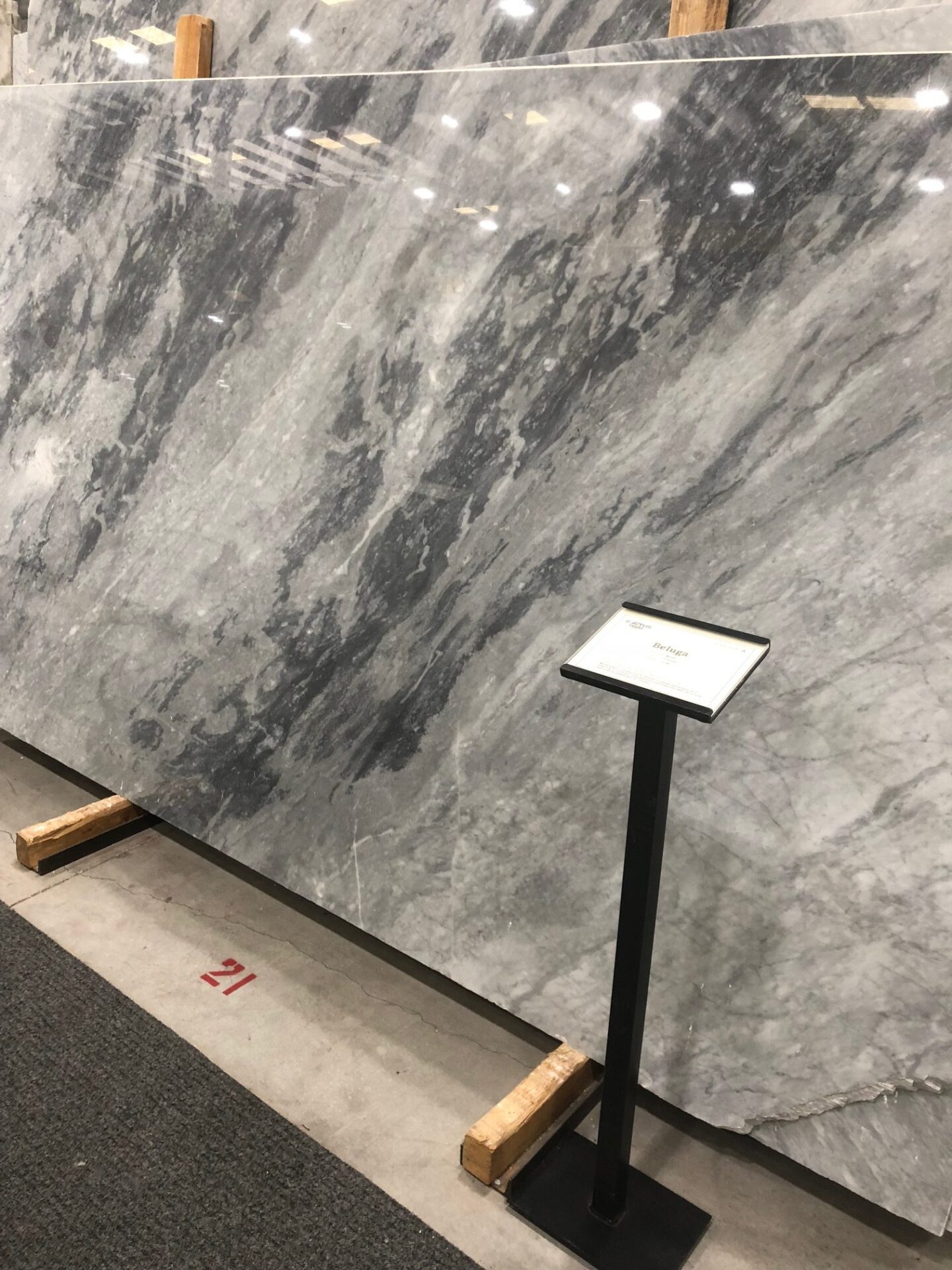 This beauty is called, Belugia. This is marble slab with a lot of gray tones!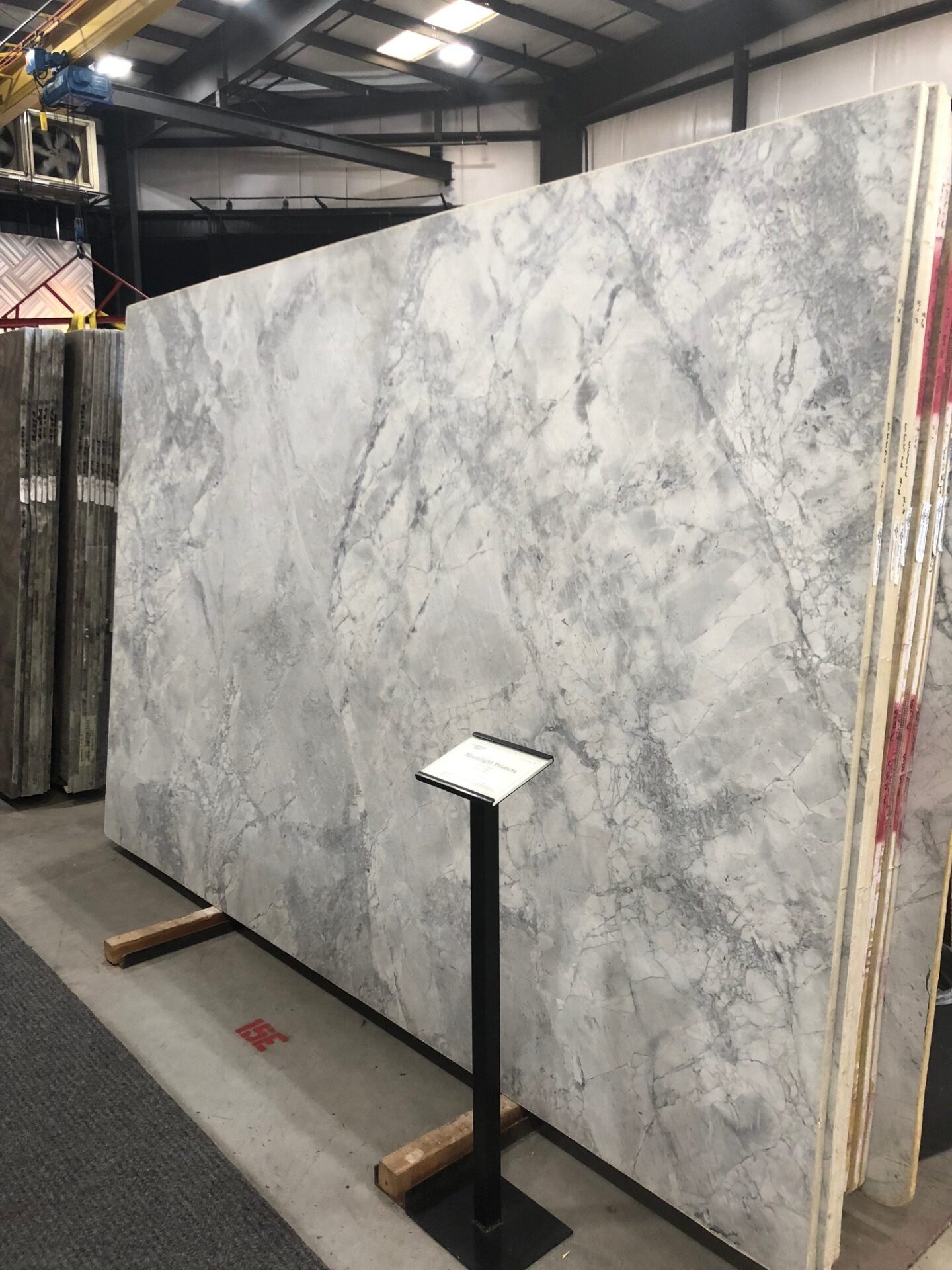 This slab is another dolomite in a leather finish. This pretty slab is called, Moonlight Primera.
Our third slab showroom is, The Stone Collection.  They have the largest showroom by far and have so many gorgeous options! Their showroom is also very well designed so you feel like you could be at an art museum. A trip to The Phoenix Art Museum… or a trip to The Stone Collection to be fascinated over all the stunning works of art (slabs) from our own, Mother Earth? Hahaha… Ok, I will stop being such a designer nerd ;) Seriously though.. their slab section is amazing!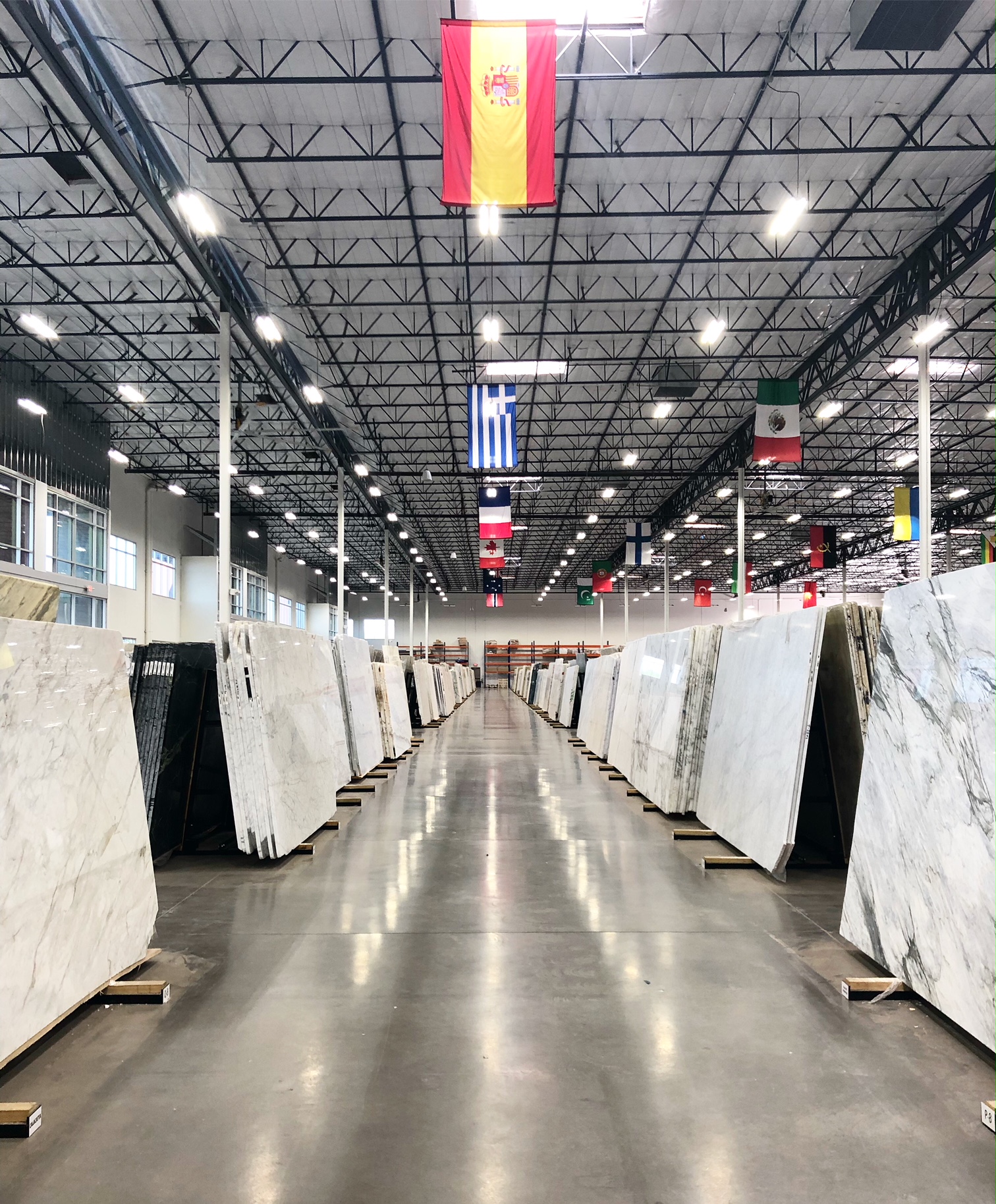 Just to show a glimpse down one of the aisles! The showroom is huge so wear your walking shoes. You'll be sure to get in your cardio for the day.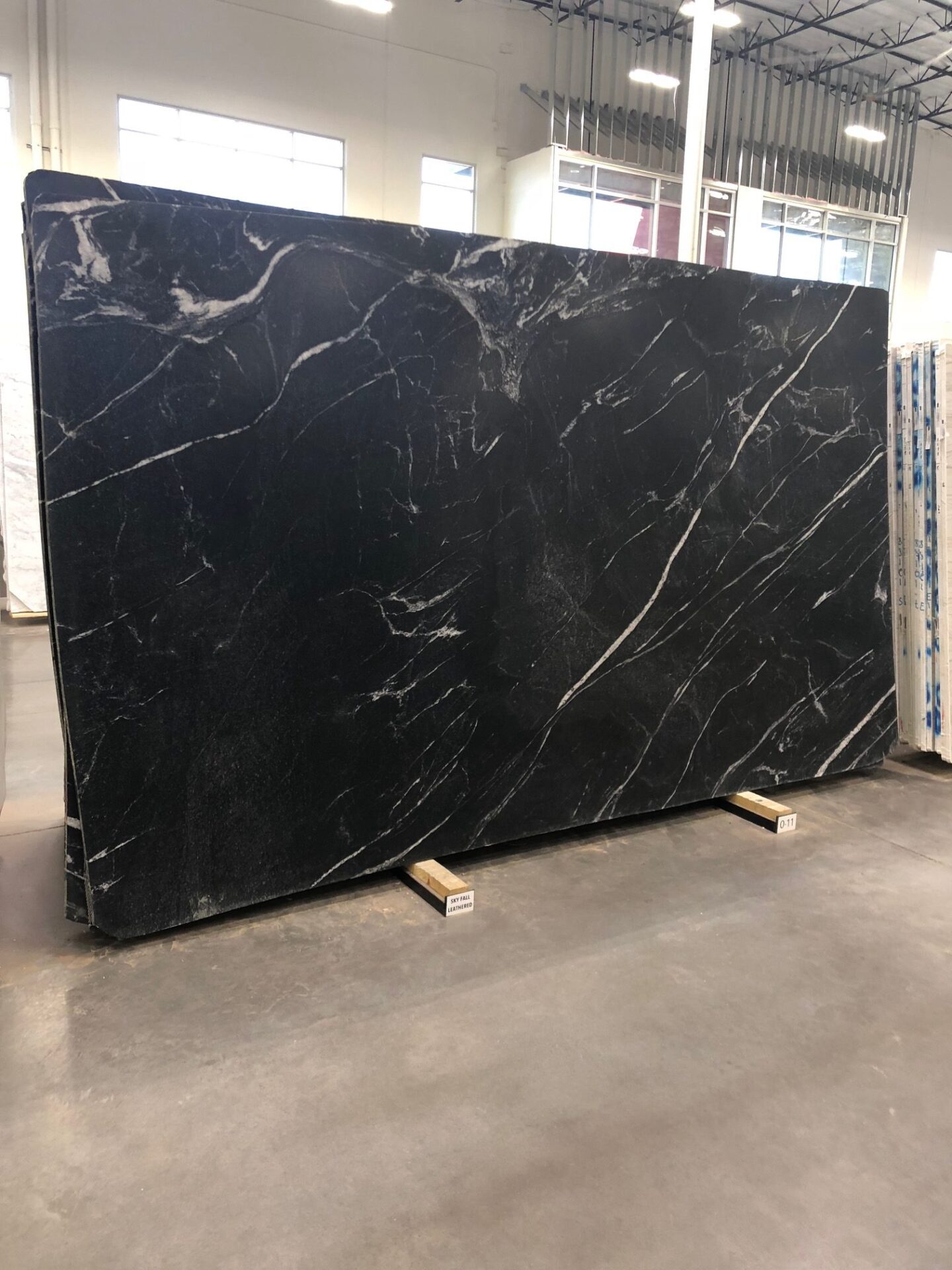 How pretty is this black granite!? This slab is called, Sky Fall Leathered. This is a great option if you don't want soapstone countertops.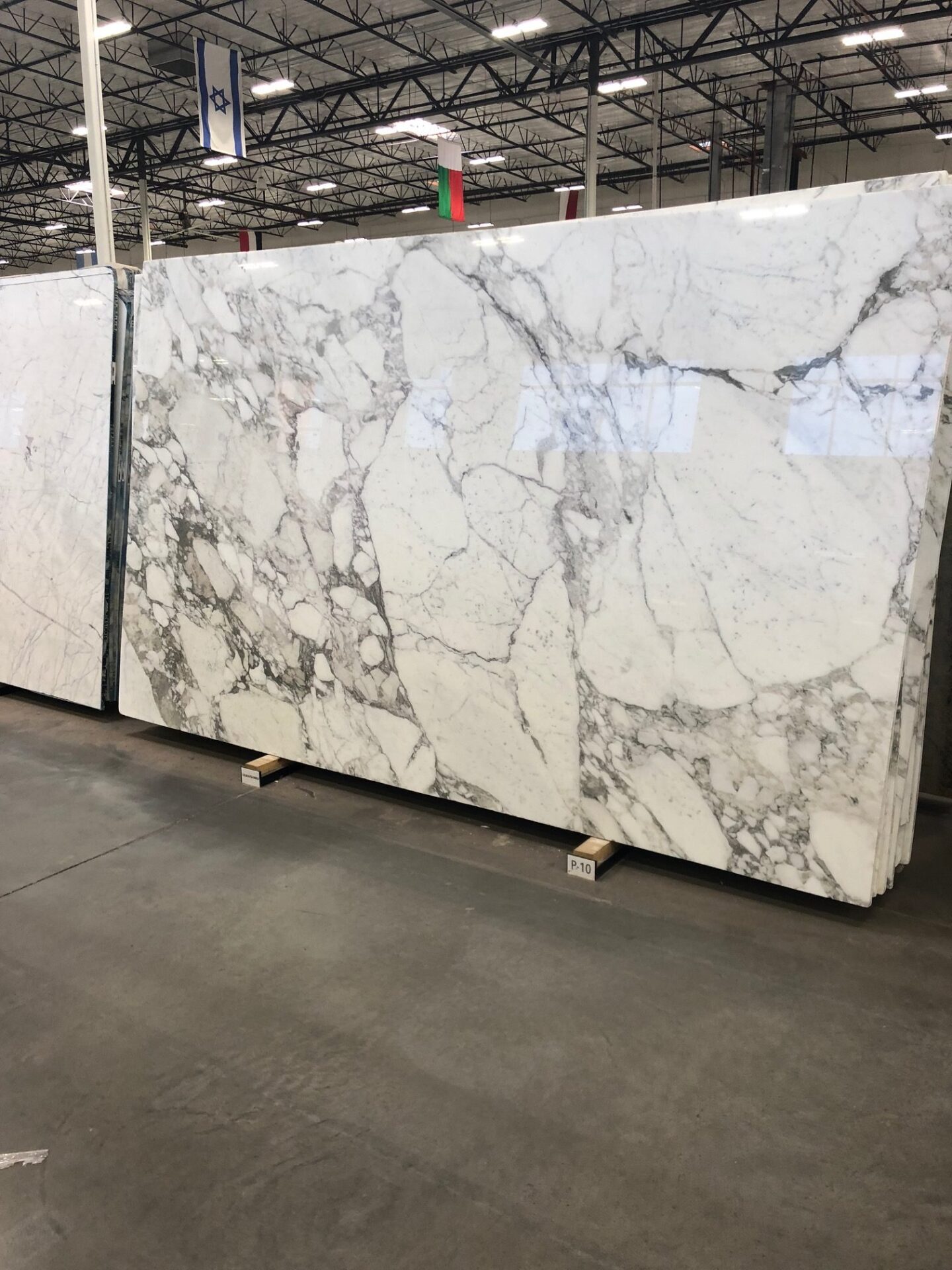 Another one of my favorite slabs right now, Calacatta Vagli. I love the pattern!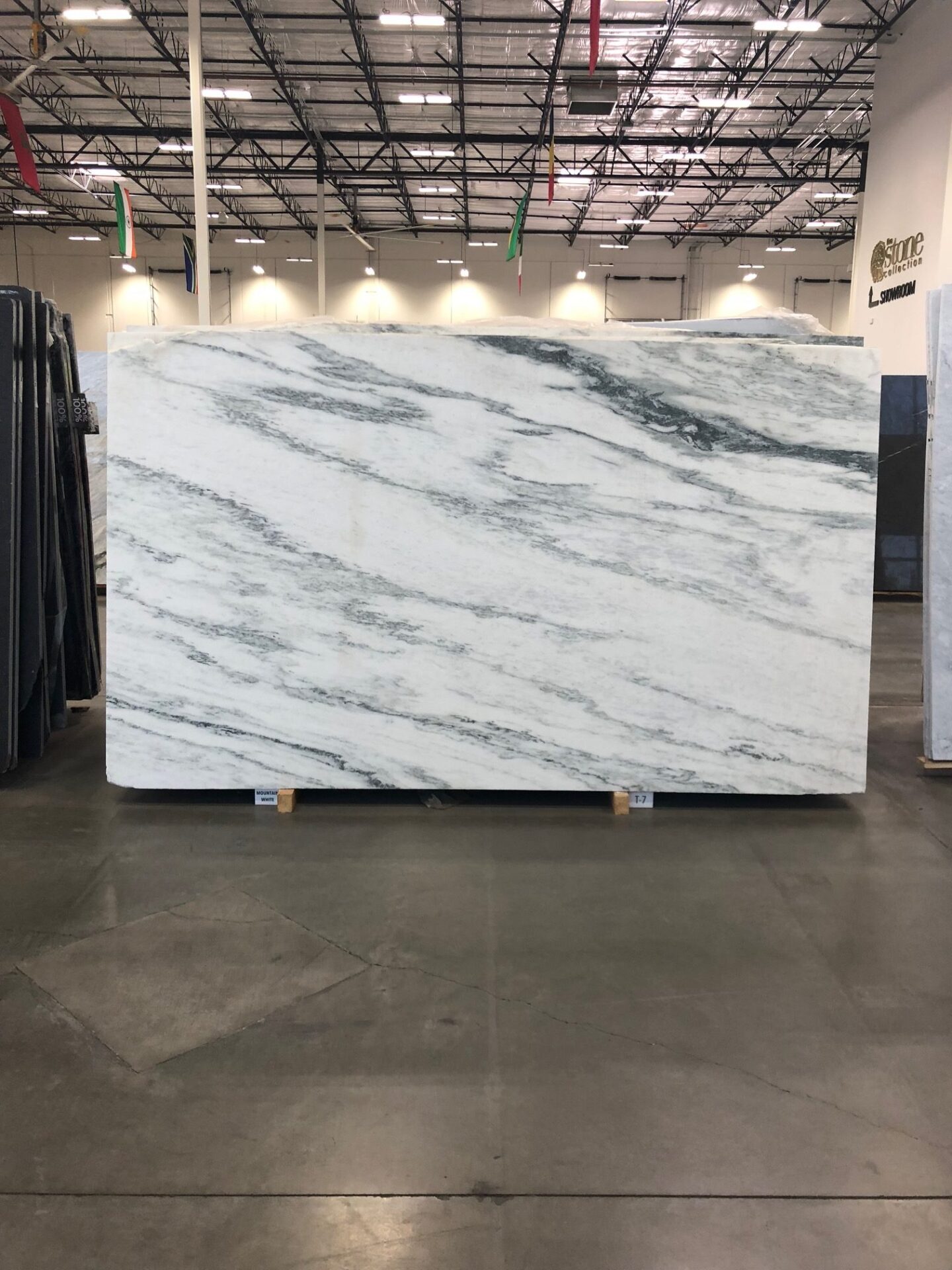 Here is also a popular marble slab, Mountain White.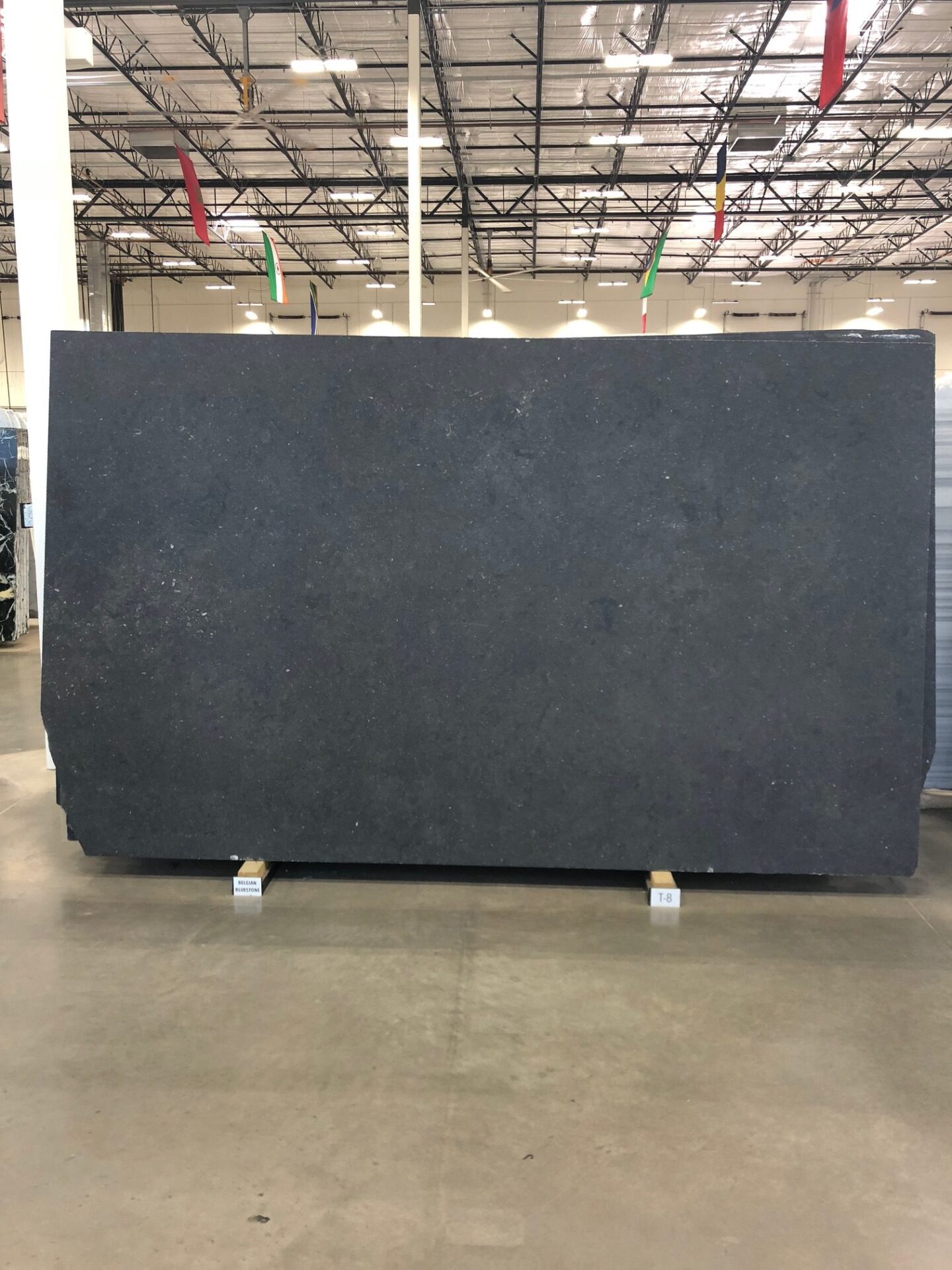 Here's a pretty option if you don't want marble, granite or quartz. It's a natural material called, Limestone. This slab is called, Belgian Bluestone.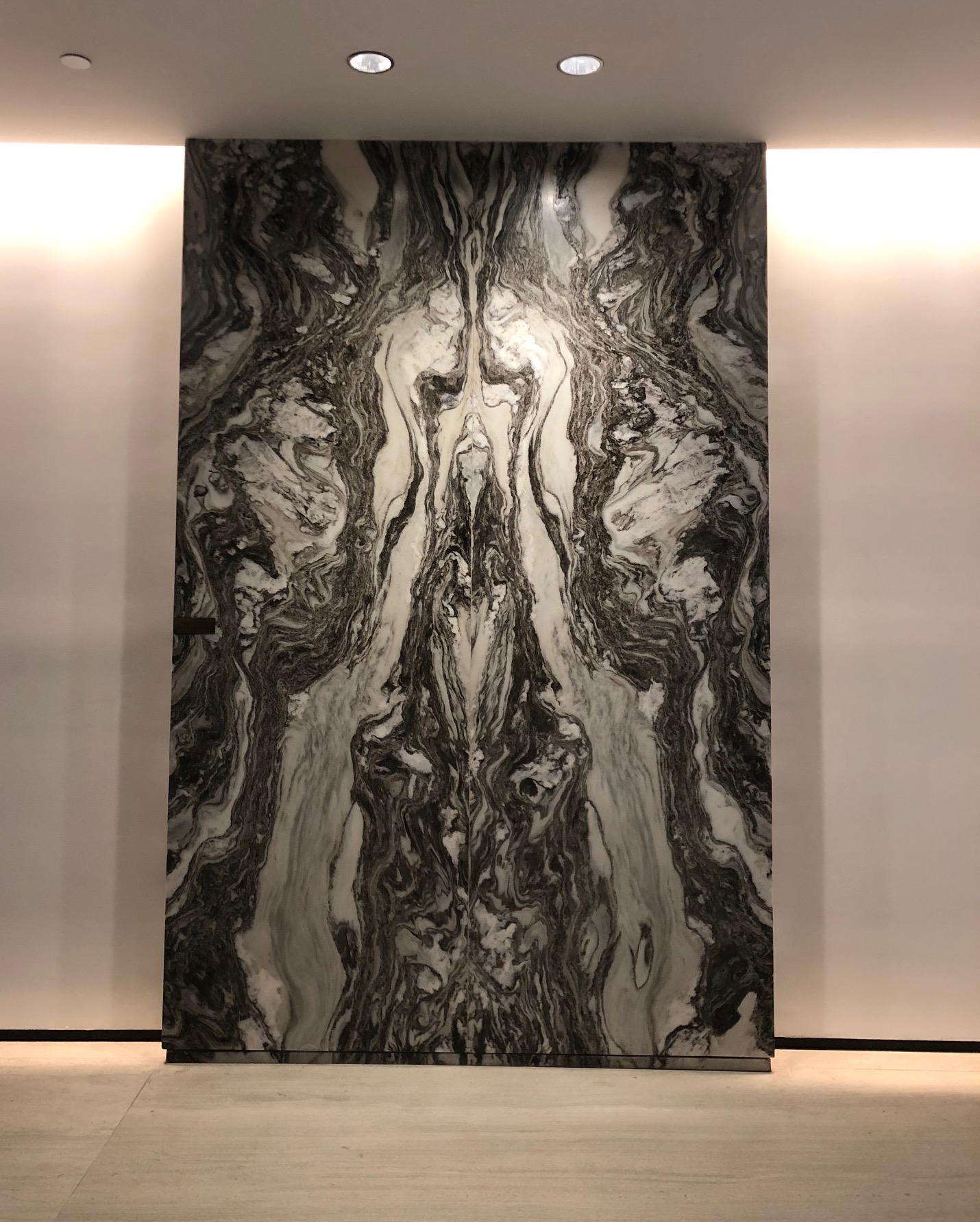 Look at this piece of artwork… I mean slabs… These are two slabs that have been bookmatched. Meaning they match the veins and movement to mirror one another to create one massive slab! So cool!
I hope you have found this post helpful. Sourcing slabs is one of my favorite elements of design. It can be time consuming but at the same time, it's also a lot of fun.
Happy sourcing!
SAS