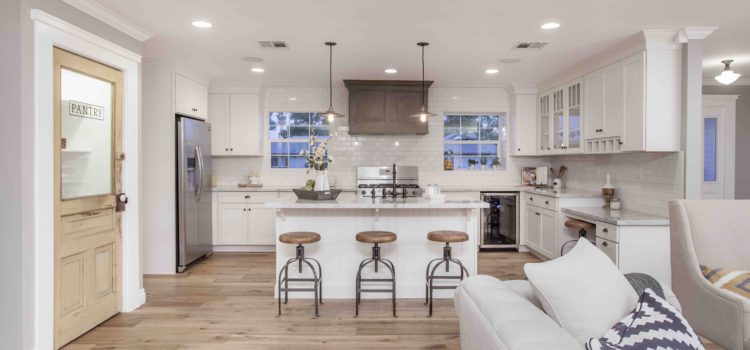 If you've hung around any of our social media feeds for any amount of time, you know we have a thing for pantry doors. Yes, pantry doors. As in the door to the room that stores your dry goods. Why didn't you pick something more exciting like fireplaces, or elevators, or cool rock slides that go in to pools? I dunno… Just didn't. So in a quest for better mutual understanding of each other, I thought I'd take a moment to explain our obsession with pantry doors.
Back in 2012, as we were getting our start, we were performing under roof line renovations of 1950's ranch homes. One thing most post war era ranch homes don't have is a pantry. And a large master bathroom, but that's for a different post. As we renovated and expanded the kitchen's in these homes we would squeeze in a pantry. Most interior doors have either a basic raised panel or flat panel style… which seemed kind of boring… and also seemed to photo bomb an otherwise pretty photo of a pretty new kitchen. Necessity is the mother of invention… said someone deep and intellectual a long time ago. But – necessity did call my mother and told her we needed to jazz up an otherwise boring door that looked rather builder grade in an otherwise beautiful kitchen. One day, while puttzing around at Porter Barn Wood we came across this door.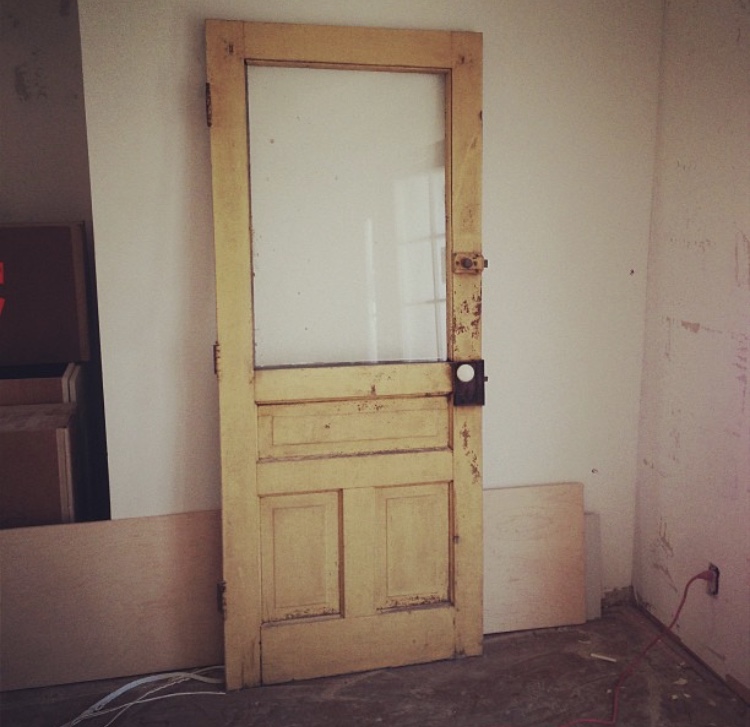 And like that a light bulb went off. And like that a credit card came out. And like that we bought an amazing old antique door. It took some carpentry work to get it cleaned up, hung, and working properly. But once installed it looked amazing and brought a unique level of character to this kitchen. It became the main talking point feature within an already amazing remodeled home.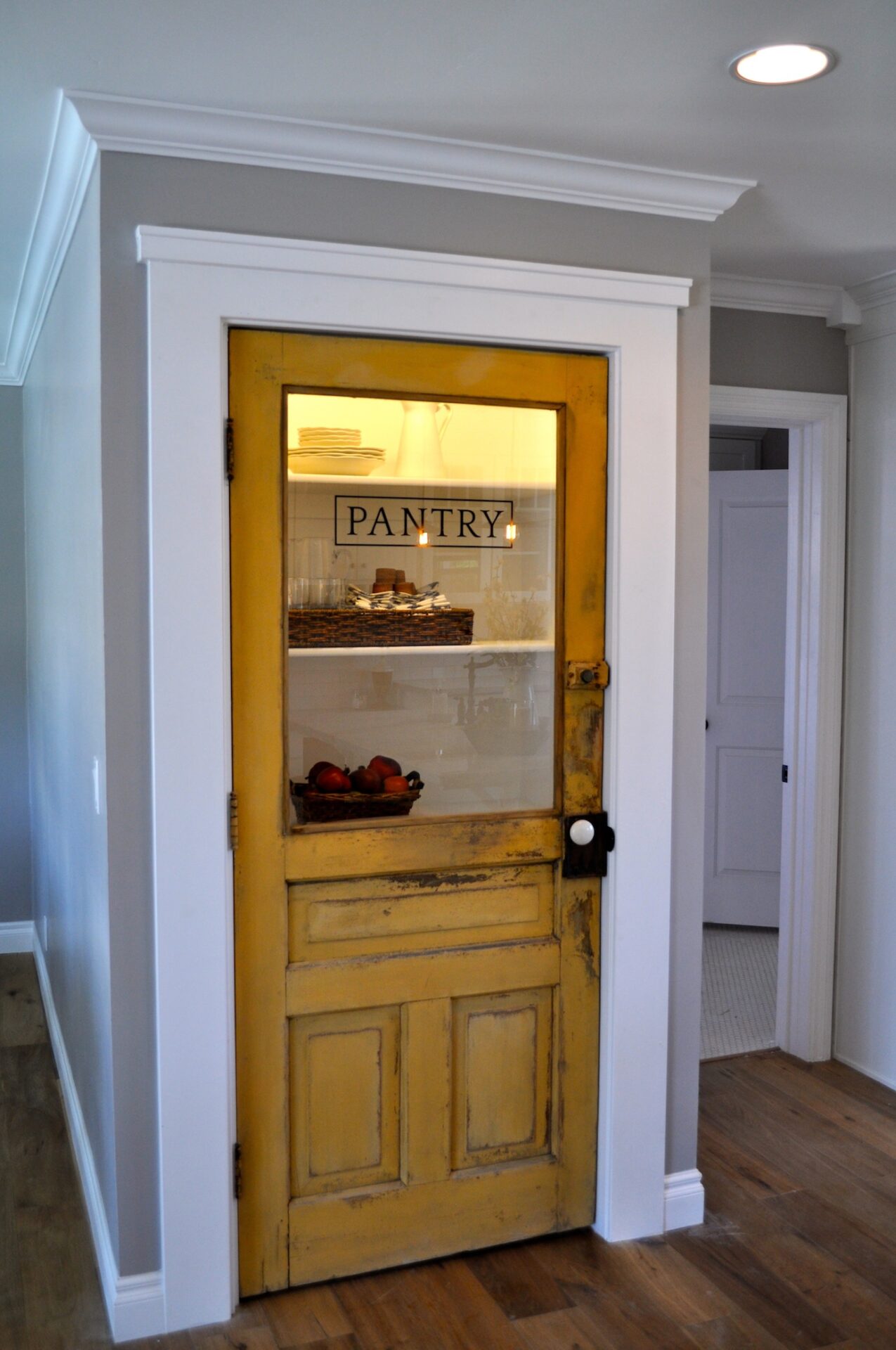 And like that… pantry doors became our thing.